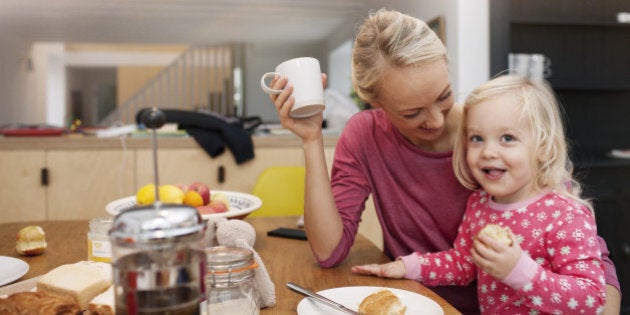 Not long ago you asked me what my job was.
The question was easy for me to answer, even though I may not have a glamorous job title or spiffy business cards.
I explained that I am technically a stay-at-home mommy (even though we don't just stay at home).
My "job" is to take the best care possible of you and your younger brothers.
True, at one time, I did have a fancy job (my own radio show and my own opinion column). I was earning a very good paycheck and was often called upon to be a guest commentatoron national radio and television programs. I even did some freelance work for the BBC.
But all of that was put on hold when you entered this glorious world. I didn't need the accolades of an anonymous audience so much as I needed to cuddle and coo over you.
Other people may dismiss babies as simply blobs. But we both know better.
You and I know that babies are growing and developing at an extraordinary rate. Your first few years are unparalleled in terms of the amount of information you will process and the things you will learn.
Staying home with you is the best and clearest way I can show you how much I love you and just how much you mean to me.
Recently, I came across an article written by Sasha Emmons, the Editor-in-Chief at Today's Parent, who made a startling confession about her eight-year-old daughter: "Not long ago you asked me if I love work more than I love you and your brother," she wrote in a piece titled "Dear Daughter, Here's Why I Work."
Such a question would break my heart and crumple my sense of pride and self-worth.
But Emmons -- who admits she left her daughter at just three months of age -- freely offers some rather selfish reasons for going back to work:
"I work because I love it."
"I work because scratching the itch to create makes me happy, and that happiness bleeds over into every other area, including how patient and engaged and creative a mother I am."
"I work because this nice house and those gymnastics lessons and those sneakers you need to have are all made possible by two incomes."
"I work because I want you and your brother to be proud of me."
Those are Emmons' words. Not mine.
My words are quite different.
I stay home because although I did love my job very much, I love you more.
I stay home because although writing and radio did make me extremely happy, I knew that you seemed happier when I was around. And your happiness was more important to me than my own. And making you happy also made me happy.
I stay home because I want you to learn that family and love are more important than material possessions. A large home or fancy sneakers will not make up for an absent mother.
I stay home because I want you and your brothers to be proud of me because I gave up something I truly loved in order to put you first.
And while it is true that I have sacrificed and given up a lot in order to be home with you, it is important for me that you never feel like a burden. You are a blessing. And I am lucky to get to spend this time with you.
(And though I will not share this bit with you until you are older, it is important for other people to know that you need not be rich in order to live off one income.)
When you were a baby, we used cloth diapers because they were gentler on your tender bottom as well as on our pocket book.
We happily accepted hand-me-down toys and clothing because you were a baby and didn't seem to care if a toy or shirt was brand new. (Those are things that matter in a society driven by consumerism. And that is the reason so many families claim they need a second income.)
We hardly ever ate out. But you didn't seem to mind. We didn't go on a real vacation for many, many years. But you were just as happy to play in the sand in our sandbox or at the local beach as you would have been splashing around in the (salty) Caribbean.
Mum drives an older car (bought used) because I do not base my self-worth in the type of automobile I drive or the shoes I wear or the purse I carry. I am also confident in the knowledge that I am a writer, even if I don't write as often as I used to. And I know that there will come a day when you and your brothers won't need me as much and I shall carve out more time for writing and broadcasting then.
The feminists may not like it, dear daughter, but even if I made it to the very top of my profession, even if I drove a fancy company car and went on a slew of business trips, I would feel like an utter failure if any of my kids felt the need to ask me if I loved work more than I loved them.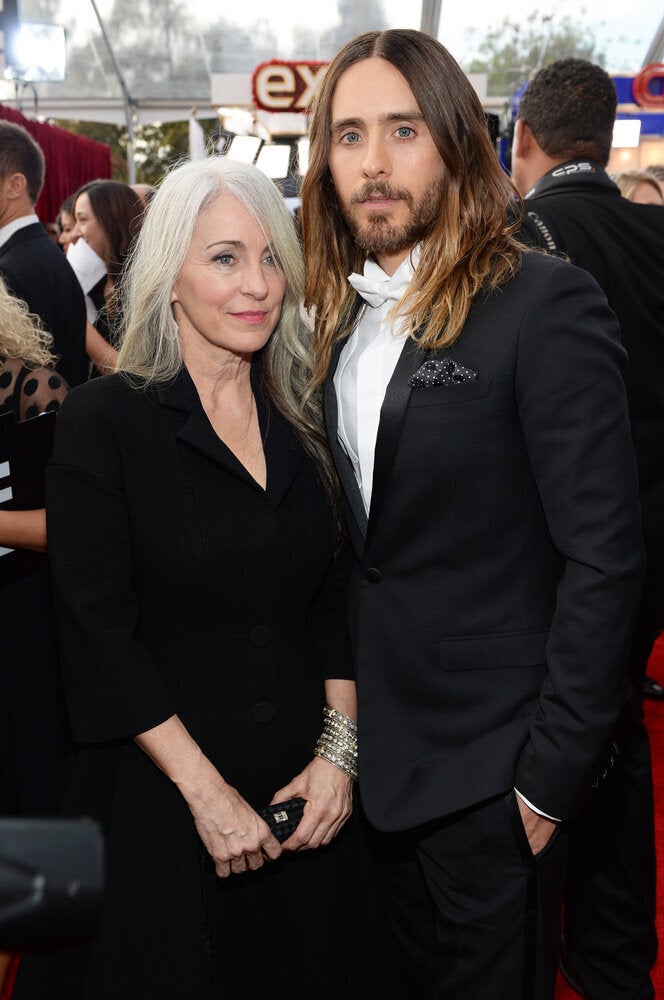 Actors And Their Moms On The Red Carpet