Can someone in authority please invite Elon Musk to visit his "home town" of Toronto for a brew or a brewski? I know of cool places in the Distillery District, which would be delightfully incongruous due to the conversation we need to have with him.
Musk is in the transportation and energy business ,with a laser focus on affordable sustainability. He's built amazing companies by taking equally amazing risks. Tesla, SpaceX, SolarCity, the Boring Company — he's been at the centre of all those market-disrupting outfits.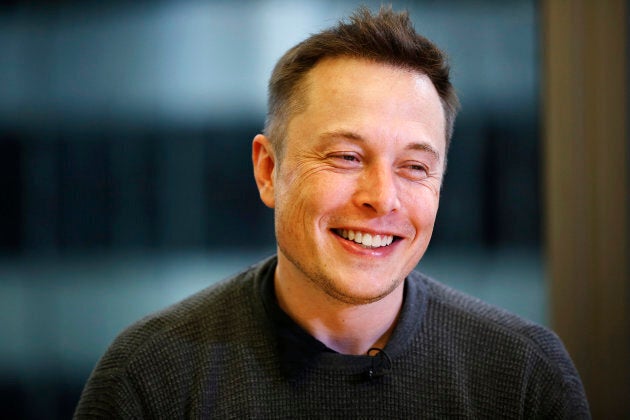 But in Toronto, to borrow a phrase from the Great Gatsby, we are "borne back ceaselessly into the past." In Toronto, we are gridlocked by more than just traffic as our cash-strapped governments want to spend billions of dollars on solutions that won't solve our problems anytime soon.
It may not be widely known, but Canada was Musk's ticket out of his native South Africa because his mother, Maye Musk, was born in Saskatchewan. According to the engrossing book, Elon Musk: Tesla, SpaceX, and the Quest for a Fantastic Future, Musk got a big break in Toronto by snagging an internship with the Bank of Nova Scotia.
But he heard Silicon Valley's siren call, which was a natural fit for all the ideas that flow from his noggin. His latest? He wants to build a tunnel and the Hyperloop system so people can travel between New York and Washington in under 30 minutes.
Please, no crap about Musk being a pie-in-the-sky dreamer. He delivers the pie.
Also, seemingly popping up out of nowhere, he recently signed a deal to build the world's biggest battery in South Australia to help keep the renewable lights on. Sorta like the pizza guy, he said he'd deliver the lithium-ion beast in 100 days or it's free.
In Los Angeles, he started The Boring Company with the idea that cars can zip around effortlessly underground. Critics call it a pipe dream, but the aim is to build tunnels that would run from the airport to a bunch of different points throughout the greater L.A. area.
And don't forget SpaceX, which aims to slash space transportation costs and, oh yeah, reach Mars. The company has developed a line of launch vehicles and spacecraft which are already delivering payloads into orbit. So, please, no crap about Musk being a pie-in-the-sky dreamer. He delivers the pie.
Maybe in Toronto we could deploy the Hyperloop system instead of doubling down on outrageously expensive subways and propping up the money-sucking Gardiner Expressway?
Musk first outlined the Hyperloop idea after pulling an all-nighter in 2013 because he was appalled by California's high-speed rail project, which he dissed as too slow and costly.
Hyperloop involves hurtling people through tubes at speeds of up to 700 miles an hour. Since he also offered the technology to anyone, companies all over the world are taking up the challenge. South Korea hopes to build a 325km system from Seoul to Busan. They want it up and running in four years.
Four years! Nothing in Toronto gets accomplished in four years! We just talk for years on end, hold elections, spend pots of money on studies, and then talk and spend some more.
Toronto is lively city teeming with people, but along the way we forgot to modernize the city's transportation system. It's a slog to navigate the metropolis; time is wasted, gasoline is burned fruitlessly. Lately leaders at all levels have got religion on improving infrastructure, but they seem clueless on how to proceed.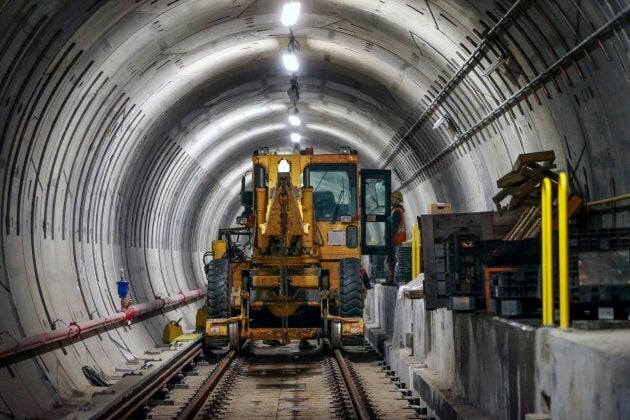 Toronto is now turtling its way towards spending CA$3.35 billion — and counting — to build a one-stop subway. For that kind of money, you'd think the system stretched to Hudson's Bay or something. But no, it's about 3.7 miles, according to an existing road route using Google Maps.
Gets even crazier when you look at a company called Hyperloop One and its plans to build a 90-mile system between Abu Dhabi and Dubai, which is estimated to cost $4.8 billion (U.S.), or $52 million (U.S.) a mile.
That is $66 million (Canadian) per mile to build the Hyperloop against nearly $900 million per mile to build the subway to Scarborough. And this is all to serve a few thousand new riders a day. How is it possible to spend a nearly a billion loonies a mile on a low-tech subway?
All of Toronto needs better mass transit, and the old ways of doing it just don't cut it anymore.
OK, the Hyperloop may be for long distances, but what if we built one from that starts at Union Station and stops in Scarborough and many points to the east? Ottawa? Montreal? The journey would be measured in minutes for many commuters up and down the line.
Or what if we use the Boring machine to tunnel through to the Scarborough Town Centre and buy a fleet of self-driving Tesla sedans to transport everyone back and forth? Out of the original allocation, we'd probably have enough left over to buy or start a green-minded hedge fund earning a tidy sum each year.
Yes, I'm blue-skying it here. But the bottom line is: all of Toronto needs better mass transit, and the old ways of doing it just don't cut it anymore because they are too expensive, time-consuming and not innovative.
So, please, let's get Elon back here for a chat. We pay for the beverage and supply a bunch of napkins on which he can scribble. Then we consider taking some bold, fruitful steps.
Follow HuffPost Canada Blogs on Facebook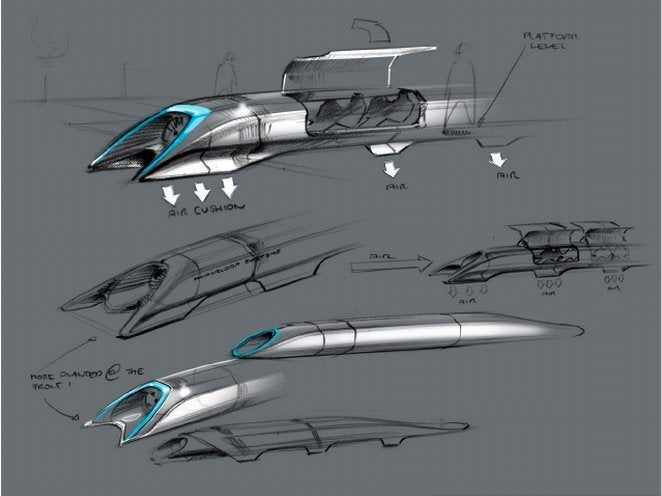 The "Hyperloop"
Popular in the Community