Niki Sharma is a lawyer and former Vancouver Park Board chair. She's currently running for one of three Vancity Board of Director positions. On Thursday, she received a racist comment on her campaign page.
It's the middle of the night here in Vancouver. I can't sleep.
I was going to delete your comment. As my hand went over to the delete button, something stopped me. As much as we both might want to, you and I cannot delete each other.
So, I want to introduce myself to you. My name is Niki Sharma. I come from a proud and beautiful family. My parents come from India, but I was born here in Canada. I grew up in a small town in the Rocky Mountains. My parents gave me the name Niki so that it would be easy for people here to pronounce.
I have thick brown skin -- layers of protection beginning from when I was in Kindergarten and I was called that name for the first time and realized that there was something different about me.
I can see by your Facebook page that you are afraid of people like me. I see your posts have violent brown faces with names you probably cannot pronounce.
But, I am afraid too Loretta. I am worried that by staying silent and not confronting racism -- our society will deform and twist until it is unrecognizable to us. Maybe it is already happening. I worry for the many young and more vulnerable people who are targeted by online hate speech, which is now unavoidable.
We may never agree on very much, but we are both human beings. We are all vulnerable and seeking acceptance and security in this confusing, scary and ever-changing world. I may never have your acceptance, but I ask that you stop spreading your hate.
This post originally appeared on Facebook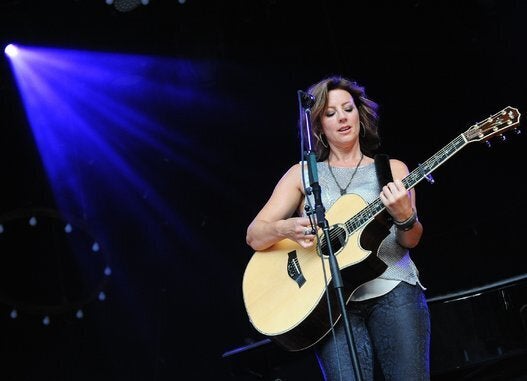 MAKERS Canada: Canadian Women Changing The World
Popular in the Community