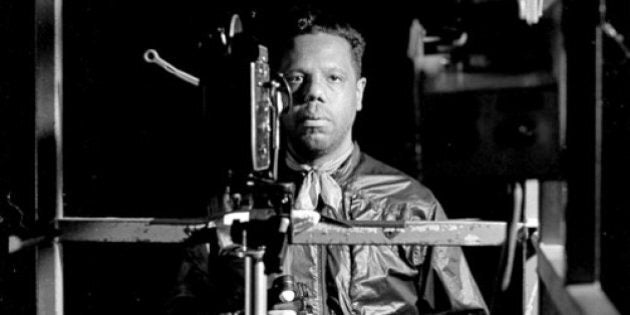 "Mass:Light" is an electronic concept album, a sci-fi story about death and war and crystal balls, which follows a despicable, yet sympathetic character named "The Ruiner" as he faces his judgment day. Lightburn calls it "a cross between Dune, Slaughterhouse 5 and Jesus Christ Superstar." Apart from Janelle Monáe and whatever Coheed and Cambria are up to lately, it's the kind of thing more associated with'70s prog rockers, funkadelics and Mr. Robotos than a guy who has made his name in an indie rock band.
"Black people love science fiction!" says Lightburn, laughing, from his home in Montreal. "It's definitely something a lot of white people don't know. I think the reason black people like science fiction so much is that it seems like anything is possible in sci-fi, like as if all of our troubles would be washed away!"
"It goes back to Star Trek in the '60s, 'Look, there's a black lieutenant on the starship!' When that happened, black people were elated to the point where Martin Luther King [Jr.] told [Nichelle Nichols, who played Uhura] she couldn't quit the show. There had not been a character like that on TV, ever! So I think that is something that still connects deeply. This is totally just an observation, I may be completely alone in this theory. But I bet you if you did some research you would find that nine out of ten black people would tell you they love Star Trek!"
With this fantastical musical adventure the singer hopes to break out of what he calls "indie rock prison".
To make "Mass:Light", he tried completely new tactics. He didn't use any guitars. He eschewed the collective spirit and recorded it all himself in seclusion, even keeping it secret from his wife, Dears keyboardist Natalia Yanchak.
He describes the two-year long process as a "battle" and attempts to get the finished album heard "a struggle." One of the stumbling blocks to mass exposure may be the album's opening track and first single, a catchy synth-pop number, which he either boldly or foolishly titled "Motherf---ers."
"That song outlines the entire record. This character is a bit of a motherf---er," says Lightburn from his home in Montreal. "He's also talking about motherf---ers and how motherf---ers have created this motherf---er that he is. So it's a triple entendre. I didn't think it would be a big deal, but I took a lot of flack with that song. I would get a text, 'great song, change the title.' As if the title was going to be this big c--kblock to the success of the record. But then I found it hard to get it on Youtube, and it was just really problematic in different ways."
"I remember Peaches had [an album] called Fatherf--ker, and she got away with that. Rappers say a lot worse than me. How is that rappers can swear up and down: b---h, motherf---ers, yo, b---h, motherf---ing ni--er, b---h. They can do that all f---ing day long. I'm a black man, but I don't rap. So for some reason I'm can't say this word? I think people are using the song title as an excuse not to deal with me, or with this album."
Since the album's release in August as a limited-edition vinyl through his own Ting Dun imprint, Lightburn has been focused on creating an accompanying concert. "Mass:Light" live, which is billed as "an electronic pop opera," premièred last month at Pop Montreal and hit Toronto's Adelaide Hall on Friday. It is more of a musical than a rock show, with the singer flanked by back-up singers dressed as angels and a drummer in full-on Masque of the Red Death get-up. The music is pre-recorded, the singing is live.
"The focus is on the singing, the performance, the costumes, the experience," he says. "I already play in a rock band, so why would I want to put together a rock band? I want to do something different when I get on stage. I'm even wearing a headset!"
Lightburn confirms that "Mass:Light" does not signal the end of The Dears, but admits he is keen to pursue other art projects outside of the band, including photography and, ultimately, a full film. Until then, he's keeping things in perspective: "I'm a 42-year-old man playing make-believe. I think that's pretty great."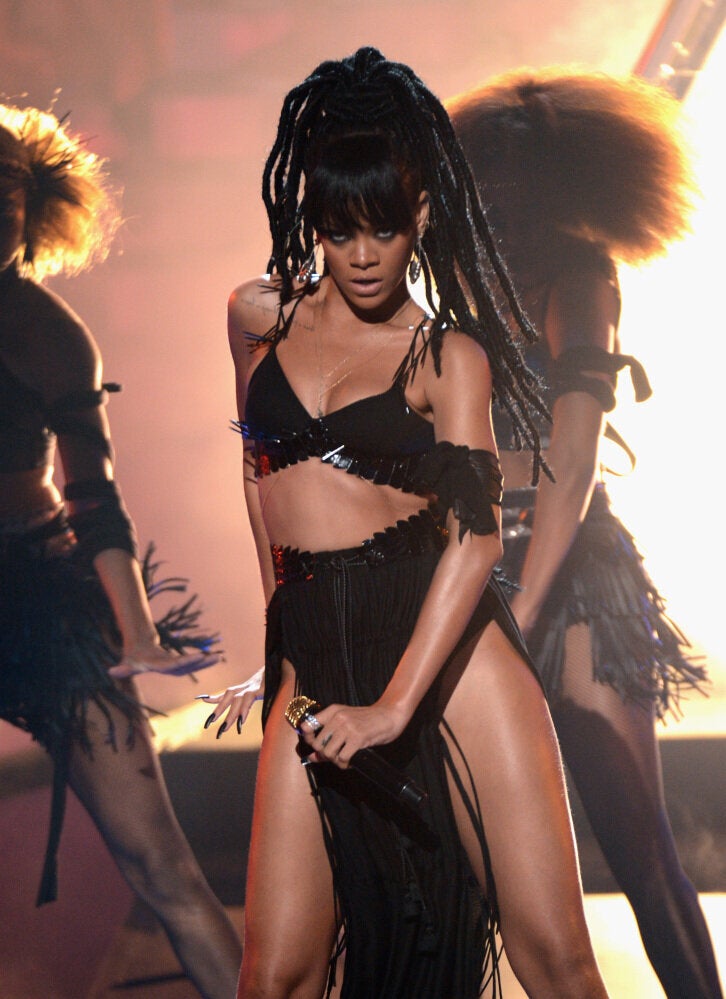 Black Music History Month: 10 Artists Over The Years
Popular in the Community