On Wednesday, the first trailer sparked outrage after it featured a cast of white actors, despite the fact that it's based on a Japanese manga series written by Tsugumi Ohba.
"The story itself is full of Japanese culture, history, and identity — and the Japanese narrative is essential to the plot and storytelling," writes petition creator Sarah Rose on Care2. "'Death Note' shouldn't be cast with all white actors — as it goes against the very soul of the story."
The original manga follows a Japanese character named Light Yagami who stumbles upon a supernatural notebook that allows him to kill anyone by writing down their name. While the Netflix remake appears to follow the same storyline, the characters have been westernized, with white actor Nat Wolff playing the lead Light Turner.
In addition to whitewashing, the petition states that Asian-American actor Edward Zo auditioned for the movie but was not cast, which only adds "fuel to the fire."
Zo previously spoke out about this in 2015, claiming he did not land a role because he is Asian.
"I've been told to my face that I can't audition for certain big Hollywood projects because I'm Asian. #DeathNote being one of them," he wrote on Instagram. "Hollywood is one of the few industries that can get away with this type of blatant racism. It is a common occurrence that you will not even have the chance to audition because of your race or ethnicity & yet Hollywood loves to parade under the guise of multiculturalism; It's a complete facade."
That same year, Zo also took to YouTube to express his dismay over the whitewashing in "Death Note."
"This would have been an amazing opportunity for an actor of colour, for an Asian actor, to take the global stage and break barriers and break stereotypes," he said. "They were not looking to see Asian actors for the role of Light Yagami."
In addition to the petition to boycott the film, fans on Twitter were quick to call out Netflix.
Another argued that Netflix "made it clear it's an American version."
CORRECTION - Mar. 24, 2017: An earlier version of this post incorrectly stated that Netflix's "Death Note" is a show. The post has been corrected to state that it is a movie.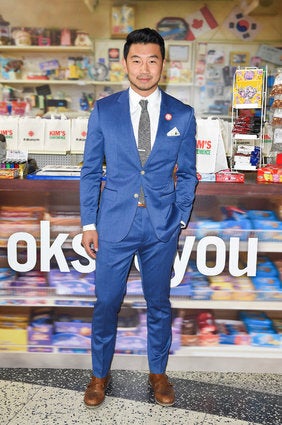 Swoon-Worthy Asian Actors