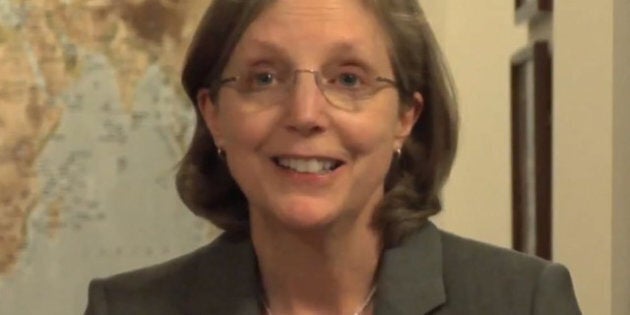 As the race for the leadership of Canada's federal Liberal Party heats up, candidate Deborah Coyne has written Unscripted, a memoir that weaves her life-long dedication to seeking bold directions for the Canadian nation with her 15-year relationship with the late former Prime Minister, Pierre Trudeau. Lawyer, university professor, constitutional activist, public servant, writer and mother of two children, Coyne is a woman whose skills and hard work have placed her at the centre of some of the great public debates of our times. Unscripted candidly lays out her plan for a more inclusive style of government that will inspire Canadians to fully embrace what they can do with their ideas, talents and drive. What follows is an excerpt from the book.
When I returned to Canada in the late summer of 1982, Blake, Cassels had, as promised, held a job for me. They agreed to finance my bar admission course (which would run until February 1983) if I started working for the firm the following spring. I accepted the offer, but once I began my studies, I discovered that my interest in law had evaporated during my time away. I found the bar admission course excruciatingly boring, and for the first time in my academic life, I settled for mediocre exam results.
With the exams behind me, I spent a few weeks in Paris, billeted with a lovely French family while taking another French course and immersing myself in French politics, before returning to Toronto to start a litigation practice with Blake, Cassels. At that time, the firm was benefiting from a flood of wrongful dismissal suits in the wake of the recession of the early '80s.
Settling back into life in Canada after two years in England, I began to feel that my country was losing its sense of direction and momentum. This had a lot to do with a belated understanding on the part of politicians that our national debt was unsustainable, as well as with increasing federal-provincial tensions, especially with respect to energy and natural resources. The federal government seemed frequently adrift, struggling to come to grips with the forces buffeting the country.
Early in 1983, I attended my first Liberal Party event, accompanied by my old Osgoode friend, Paul Torrie, and his friend, Alf Apps (who later became president of the Liberal Party of Canada when Michael Ignatieff became leader.) Alf had been involved in launching the reform movement within the Liberal Party at its national biennial convention the year before and, that night, a committee was being struck. On a whim, I decided to put my name forward and gave a two-minute speech. Later, I learned that I'd been elected, along with Alf, as one of two Ontario representatives on the Liberal Party Reform Committee.
Reformers believed that the Liberal Party's base had become disillusioned, largely ignored because too much power was concentrated in the hands of "backroom boys," most notably the legendary Keith Davey. Liberal Party president Iona Campagnolo also knew there were problems. She wanted to know why the grassroots felt so alienated. How could things be changed?
Over the next couple of years, I worked in my spare time with, among others, dedicated and knowledgeable Liberals such as Newfoundland's Ed Roberts and BC's Gordon Gibson, while participating in cross-country discussions that eventually led to a series of recommended draft amendments to the party's constitution in our final report three years later. One key recommendation was to create a council of riding presidents, which was finally implemented 20 years later, just in time to be made obsolete by the age of the Internet and the World Wide Web. The Liberal Party's weaknesses had been entrenched long before that and it would take more than our committee to shake things up.
Despite Pierre's having led the Liberals to another majority in 1980, early 1984 opinion polls suggested that the Liberal Party would be defeated if he remained its leader. In late February, after his famous "long walk in the snow," he announced that he would retire on June 30, 1984. When the leadership race was called, Blake, Cassels allowed me to take a leave of absence to join John Turner's campaign team. In my mind, though, I knew I was using the opportunity as a bridge to exit the predictable world of a law and to move into the unpredictable but exhilarating world of politics and public policy. It reflected what I know to be one of my character traits: following my heart while disregarding what would be financially far more remunerative, and what might be considered a more sensible and safe course of action.
As the Ontario policy chair for the Turner leadership campaign, I soon discovered how marginalized policy ideas were from the political process. I organized regular open policy meetings around what I thought were topical issues, which were attended by guests like business tycoon Frank Stronach (then promoting a new industrial strategy), and Michael Marzolini, a pollster and strategist with fresh ideas who ran Insight Canada Research (later to be rebranded as Pollara). I prepared sets of what I believed were novel policy proposals, each coordinated to the subjects of the all-candidate debates. I felt envious of the campaign being run by another leadership hopeful, Donald Johnston, because he had his team issuing a stream of innovative policy statements.
As a relatively lowly member of what I saw as a dysfunctional Turner team, I felt that my efforts to advance substantial policy ideas were not taken seriously. I even wrote a letter to Turner outlining areas I thought were being ignored and dropped it off at his house.
Looking back, I now know that there were some tensions developing. The great John de B. Payne, a long-time senior advisor to the Liberals who, for three decades, had known every cabinet minister from the prime minister down, had been the éminence grise behind Turner. I had come to his attention and one evening, he and his wife, Wilissa, took me out to dinner. John, who had my letter to Turner with him, said he thought the ideas were good and didn't understand why they weren't being taken seriously. I felt better hearing that. When Turner easily defeated his closest rival, Jean Chrétien, at the June 16, 1984, Liberal leadership convention and was sworn in as prime minister two weeks later, John arranged for me to be offered a position in Turner's PMO, which I accepted.
I most certainly did not anticipate that, only ten days later, in the costliest gamble of his career, Turner would ask Governor General Jeanne Sauvé to dissolve Parliament and call an election for September.
As it turned out, the Turner PMO was no less dysfunctional than the leadership team had been. The expectations for Turner's leadership were unrealistically high. A corporate lawyer and one-time golden boy of the Liberal Party, Turner had served in various posts under Prime Minister Lester Pearson, including a high-profile period as minister of consumer and corporate affairs. He ran for the leadership in 1968 but lost to Pierre. In the Trudeau government, Turner was first minister of justice and later minister of finance, from 1972 to 1975, when he grappled with the big, global financial issues of the time: skyrocketing oil prices, slow economic growth, rising inflation, and bigger and bigger deficits. Citing personality conflicts with Pierre, he quit in 1975 and resumed his law practice, returning for the '84 leadership convention. Seen by many in the party as a saviour (a weakness the Liberal Party suffers from to this day), he soon seemed more like a liability.
It was British Prime Minister Harold Wilson who is credited with saying, "A week is a long time in politics." Which would suggest that nine years is an eternity. Turner, once considered a youthful figure comparable to John F. Kennedy, appeared out-of-touch, his political instincts no longer sharp. He failed to heal rifts within the party following the leadership campaign and, despite having called a snap election, hadn't prepared a coherent platform. Among his first actions was to make 17 patronage appointments, even though the Canadian public had been outraged by patronage appointments made by Pierre when he retired. At one point he referred to "make-work programs," a patronizing phrase from the '70s that had been replaced by the term "job-creation programs." He appeared incompetent when he accused the new Progressive Conservative leader, Brian Mulroney, of planning to fire 600,000 civil servants when the federal government only employed a total of 500,000. Worse, he was seen patting the bottom of Liberal Party president Iona Campagnolo, a sharp contrast with Pierre's courtly style, and he found himself labeled sexist. (To her credit, Iona, caught off-guard, nonetheless was quick-witted enough to pat Turner's bum right back.)
I arrived for my new job as a lowly policy advisor in the PMO to find that the premature election call meant that there was no time to organize a smoothly running operation. Turner loyalists were in disarray. The party had virtually no support in the west and no plan to turn that around. Meanwhile, there was discontent in the Liberal stronghold of Quebec over the patriation of the Constitution. Turner's campaign manager was fired; Keith Davey returned. The Liberals once again relied on a saviour.
Turner held his own during the first of the televised debates, "Encounter '84," but many believe that the knockout blow came in the second debate, when he told Mulroney that he had "no option" but to approve the patronage appointments Pierre had left him during the transition. Pointing a finger at Turner, Mulroney forcefully pounced. "You had an option, sir," Mulroney said. "You could have said, 'I'm not going to do it, this is wrong for Canada, and I'm not going to ask Canadians to pay the price' . . . " A clearly rattled Turner simply repeated, "I had no option."
On September 4, just 79 days after taking office as prime minister, Turner suffered the worst defeat by a governing party since Progressive Conservative Arthur Meighen lost to Mackenzie King's Liberals in 1921. And, three months after quitting Blake, Cassels, I found myself out of work.
Excerpted from Unscripted: A Life Building a better Canada by Deborah Coyne, published by the Canadian Writers Group. Available as an e-book through Kobo, Kindle and as a downloadable PDF file.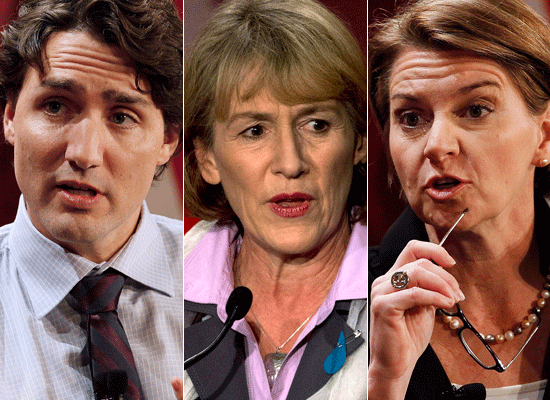 Liberal Leadership Candidates