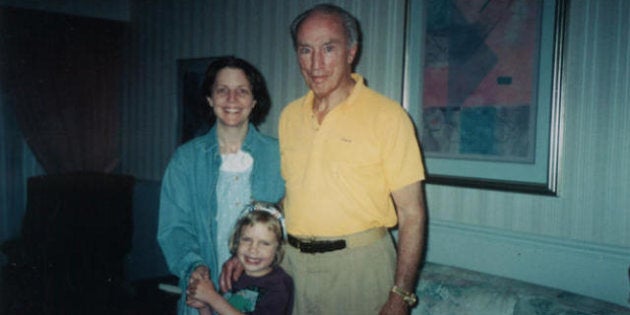 The Star is participating in the publication of the memoir, making it available on the newspaper's online store. The book is also available on Kobo and Kindle.
Of course, matters are complicated by the fact that Trudeau's first son from his marriage with Margaret is the front-runner in the same Liberal leadership race Coyne is running in. Asked by a Star reader whether Pierre would appreciate the fact that she is running against Justin, Coyne was terse.
STORY CONTINUES BELOW SLIDESHOW
Canada's columnists have not maintained the same brevity on the subject.
"She has the gravitas and taste for policy he lacks. He has the charm and good looks."
"Why start spilling these details at a time when they could, if one were the malicious sort, be construed as an attempt to capitalize on the relationship for political gain? Since Justin is already doing that, it's like a family rivalry to squeeze value from the Trudeau name."
On the whole, MacParland just feels "icky" about the whole thing.
The memoir leads to many questions about just what aspects of our politicians' personal lives should be fodder for public consumption.
Details about Trudeau and Coyne's romance, however, remained few and far between. Until now.
In Unscripted, Coyne writes about how a lunch in Montreal to talk politics blossomed into a love affair. The couple loved to see movies and Trudeau loved popcorn, as long as it didn't come from the microwave.
But while Coyne writes that she would have married Trudeau, he was unwilling to make a deeper commitment.
When Sarah was born, Trudeau adopted the role of the "distant uncle."
At the former prime minister's funeral, Coyne and her daughter stayed behind Margaret and her boys as the cameras captured every moment.
Trudeau's romantic involvements continue to attract attention to this day.
The highlight? "I'm usually drawn to older men, someone who likes music, and I prefer that he be rich."
What would Boyd think about Coyne's book? Share your thoughts in the comments below.