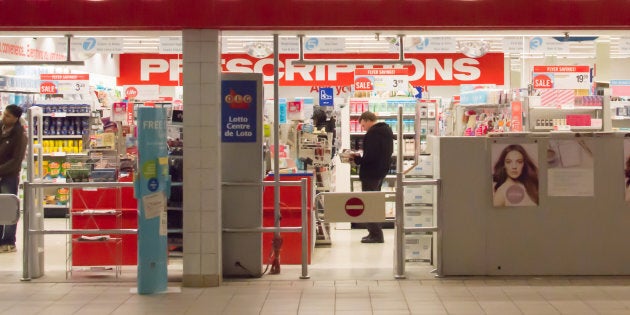 OTTAWA — A gap in medication coverage forced an estimated 731,000 Canadians to borrow money to pay for out-of-pocket prescription drug costs last year, according to a new study published Tuesday.
After surveying more than 28,000 people, researchers at the University of British Columbia found "potentially vulnerable" groups including children, seniors, and low-income earners to be disproportionately affected by high drug costs.
"These new findings suggest that many people are going into debt to cover the costs of their prescription medications every year," said study author Ashra Kolhatkar in a release.
The study does not delineate the sources of where people borrowed money from (for example, friends or relatives, banks, credit card or payday loans).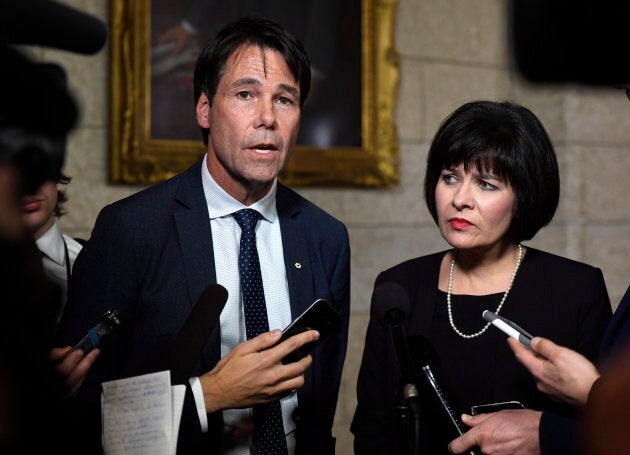 Researchers found Canadians between the ages of 19-34 were 3.5 times more likely than those aged 45-54 to borrow money to pay for prescription drugs. Not all Canadians have work-related benefits that cover prescription drugs, and public health care doesn't cover medication prescribed outside of hospitals.
They also note the likelihood of borrowing increases if household income is less than $20,000. Canadians at that salary level borrow money at twice the rate of those earning $40,000 per year.
But it isn't a situation that's exclusive to expensive drugs, Kolhatkar explains.
"A key finding in our study was that borrowing occurred for all levels of out of pocket costs, and over 60 per cent of borrowing reported by the respondents in the study was for prescriptions that cost $500 or less."
The research findings come a day after NDP Leader Jagmeet Singh's letter to the prime minister and finance minister, urging the government to "immediately" implement a universal single-payer pharmacare program.
"There are millions of Canadians who don't have access to medications when they need it," Singh told reporters Monday.
Watch: Jagmeet Singh says Liberals not committed to universal pharmacare
This new research comes ahead of a general election where pharmacare is expected to be a major issue fought between parties.
Some Liberals have also said the idea represents "unfinished business" for the party to reclaim. Pharmacare was the top resolution that emerged from the Liberal policy convention in Halifax last spring.
Acknowledging the issue's apparent popularity among Liberals, Prime Minister Justin Trudeau criticized the NDP in April for being dreamers and having "no idea" how to implement an universal pharmacare program.
The federal government poached former Ontario health minister Eric Hoskins earlier this spring to lead an advisory council to formulate a plan to implement national pharmacare.
Health Minister Ginette Petitpas Taylor's office told HuffPost Canada that concerns about prescription drug costs aren't being ignored by the government.
"We know Canadians pay too much for medications they rely on, and that's why our government created the Advisory Council on the Implementation of National Pharmacare," said spokesman Thierry Bélair in an email.
National consultations that began in June are expected to wrap this month.
The advisory council's report is expected to be tabled in the House of Commons by June 2019, months before the next scheduled federal election.