You probably know Dee Snider is the singer of '80s hair-metal icons Twisted Sister and occasional contestant on "Celebrity Apprentice". But did you know the "We're Not Going To Take It" singer is a classically-trained countertenor? How about the fact that one of his most profitable tunes is an original Christmas carol recorded by Celine Dion?
"One year, in the late '80s, early '90s, my wife Suzette said 'write me a Christmas song.' I told her she was insane. Do you know how genre specific Christmas songs are? How often do you hear new a Christmas song? She's like you can do it," Dee Snider tells the Huffington Post Canada.
So he did it, but intended the tune, "The Magic of Christmas Day," as a holiday present, not a commercial release. Then a couple years later, Grammy-winning producer Ric Wake calls him up to tell him that Celine Dion wants to record it for her 1998 holiday album, "These Are Special Times."
"Does she know who wrote it?" Snider asked. The answer was no. "I said, 'Well, don't tell her Satan wrote a Christmas song. Let the perfect angel just sing it and put Dee Snider on the [album].
"We call our house 'The House Saint Celine built'. Never speak ill of Celine. Never," Snider says emphatically.
"It was originally called 'God Bless Us Everyone," Snider adds, "so [Wake says] she wants to change the name and I said 'I don't care if she wants to change the name to 'This Song's a Piece of Crap,' just put it on that damn Celine Dion album. I need money!"
Though it hasn't made as much for him as his two big '80s hits, Snider thinks it's just a matter time considering "These Are Special Times" has sold over 12 million copies worldwide and continues to get played every Christmas.
"It's a lot of records sold, but 'We're Not Gonna Take It' has become almost a traditional at this point, it's a folk song. I mean there's no where you go in the world and people don't know this song. You go, 'We're not gonna take it' in China and they go 'No! We ain't gonna take it!' The licensing on that song and 'I Wanna Rock' has been a Godsend. Thank you God. So not so far, but I expect one day it will be, because Christmas songs, once they hook in, they just have staying power," Snider says. "And, as a matter of fact, the finale in the 'Rock and Roll Christmas Tale' is 'The Magic of Christmas.'"
Ah yes, the reason for Snider's visit to the HuffPost Canada studio is the holiday musical that he's currently staging in Toronto following a debut run in Chicago last holiday season. But he says it's not as weird a fit as you might think. For one thing, despite being half-Jewish he was raised Episcopalian — even singing in the church choir until he was 19 — after his mom was excommunicated for marrying outside the Catholic faith.
Snider says he had almost no Jewish culture as a kid. "Except for my grandparents gave us Hannukah money, which was great for buying presents for my brothers and sisters for Christmas," he says. "So I have no real connection to Judaism other than a genetic one."
But Christmas was big in house growing up, a tradition he has maintained throughout the years.
"I'm a big Christmas junkie. Very big holiday in my house. I got four kids and now I have three grandkids. How about that one? Yes, Dee Snider's a grandfather! It's really not an accomplishment," he jokes, "just a matter of your kid knocking somebody up. You don't get an award for that.
"We make a big deal out of the holidays, always taking a trip into the city, see the trees, see a show. And I noticed years ago somebody was always left out at the show. Either mom and dad's eyes were rolling or the kids were falling asleep. So that was part of the impetus, to create a show that would have a total family appeal that everybody could enjoy. And the 'Rock and Roll Christmas Tale,' I think, delivers. It's not a children's show, but it's definitely family-friendly and has broad appeal."
Snider's path to writing this musical began while doing a quick film cameo for a friend who also specialized in family-friendly, broad appeal entertainment: Pee-Wee Herman.
"Pee-Wee and I met backstage at an MTV New Year's party in 1984, and it was kind of a mutual admiration thing. I was a fan of his because Pee-Wee was not a children's performer initially. He was playing the college circuit like most comedians," Snider recalls.
"So when Twisted wound up in March in L.A., he was filming 'Pee-Wee's Big Adventure.' Again, not a film originally designed for kids. It was just a crazy Pee-Wee movie, Tim Burton's first major picture after 'Frankenweenie.' So he asked me if we would be interested in doing a cameo. We were doing six nights at the Long Beach Arena with Iron Maiden and so we were like, 'hell yeah, it'd be fun, man."
"It was an incredible experience to see film making at that level, and it gave me the bug to start writing screenplays and things like that and, I guess, led to the point where I wrote a musical."
This may also be your only chance to see Snider perform unless you catch one of Twisted Sister's farewell concerts next year, which he promises is a real band retirement not a ploy to sell tickets.
"I stayed in shape and it matters, I take it seriously. But it matters so much I don't want to disappoint the people. I don't want to be on stage the day I can't crush it anymore," the 60-year-old says. "I heard this quote a reviewer said: 'When a reunion show is good, it makes you feel young again. When it's bad it makes you realize how old you've gotten.' That's painful, and I've seen both of those shows.
"I don't want to be up there when gravity wins. And folks, gravity wins, always. You can't beat gravity."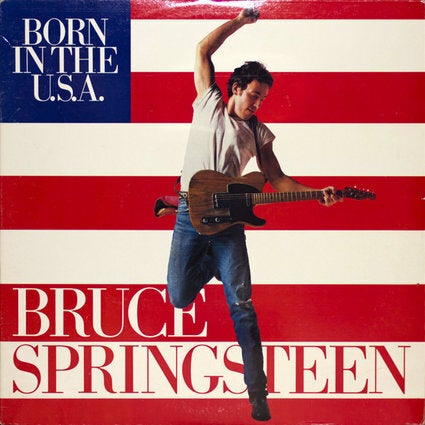 80s Rock Stars, Then And Now