File this under "stories that the world thinks Canada makes up on purpose."
On Monday, a Tim Hortons location in Kitchener, Ont. had to close down for a few hours after a deer jumped through one of its windows, according to CTV News.
One customer told the network that he thought something had exploded. He figured out what happened once he saw the deer "staggering" around.
Meanwhile, staff thought a car was going through the store, a Tim Hortons employee told CBC News.
"Something big — but we never thought it would be an animal," the staffer said.
The story was, naturally, a slam dunk on Twitter. Many users were incredulous at its sheer Canadian-ness while others saw it as an opportunity to drop the perfect pun:
There's some sad news, however. The doe was "severely injured" after the crash, according to 570 News, and had to be euthanized on site.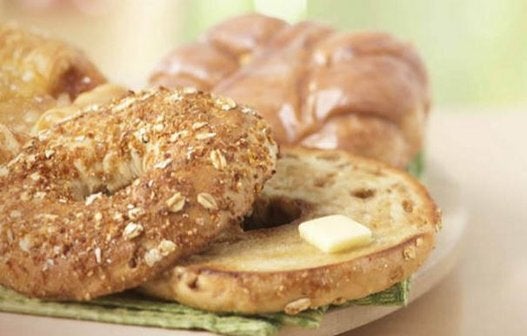 What Dietitians Would Eat At Tim Hortons