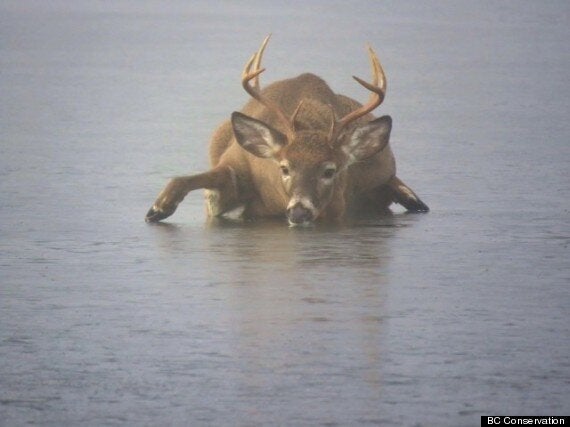 A white-tailed deer found itself in a precarious situation when it got stuck on a frozen B.C. lake.
Conservation officer Ken Owens suspects that coyotes or wolves chased the buck onto Duck Lake, northeast of Kelowna, on Friday morning.
"The lake was frozen with probably about two inches [thick] or less," he told The Huffington Post B.C. Owens and two other officers worked to rescue the deer, and their effort was captured in some amazing photos.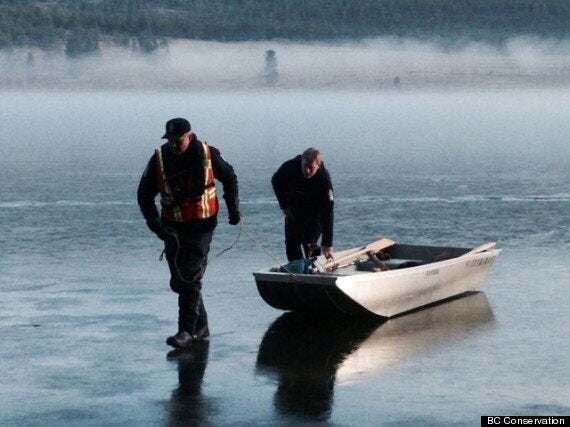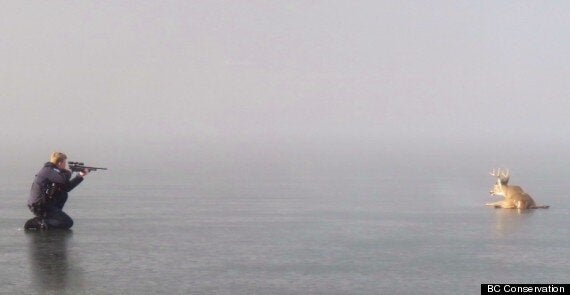 As a safety precaution, they used a flat-bottom boat to navigate the thin ice. The officers then shot and sedated the animal with a tranquilizer.
"It's cold; hypothermia can set in pretty quick," Owens said. "Deer, they get out on the ice with their hooves [and] they go like Bambi."
When the animals slip, they can often split their pelvis, he explained. Owens said that can be "pretty tragic," but this deer was not injured.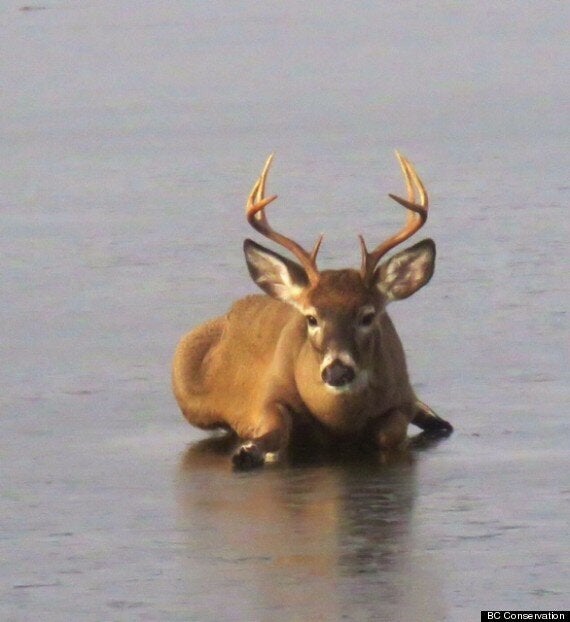 He said swift calls from the concerned public allowed officers to act quickly and save the deer, who he guessed would have otherwise been killed come nightfall.
The deer was eventually released back up in the mountains.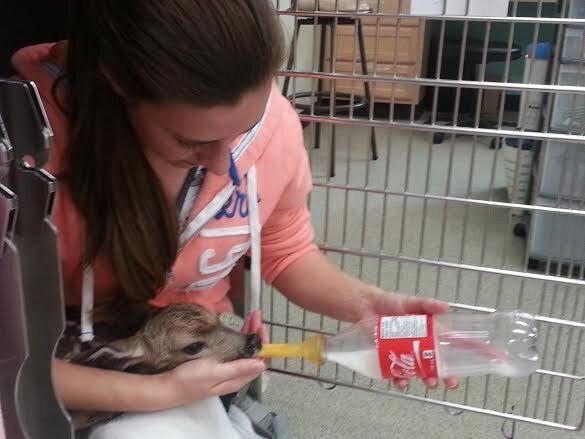 Baby Deer Rescued In B.C.