Amy Snider doesn't fit the profile of your typical activist.
The stepmother to two and mother of one lives in Regina and is an ESL instructor at the local university. Her husband is a professor in English Literature. She grew up in Vancouver, and moved to Regina in the 1990s to go to school. She pursued a Master's degree in English and traveled the world before settling back down in Regina. What brought her back? Love.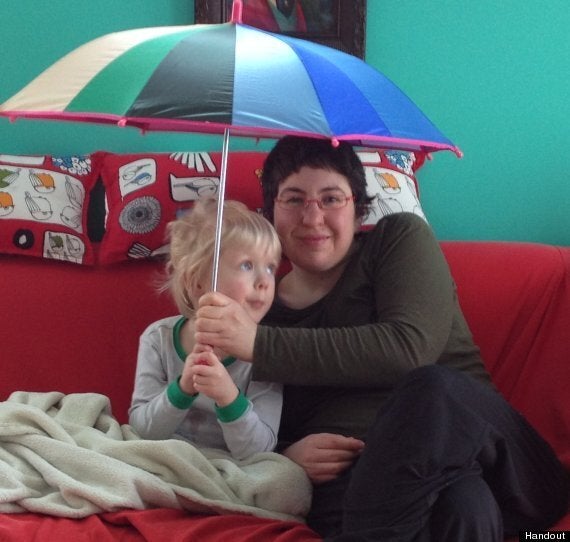 When not working full time, Snider volunteers at a community-supported agriculture project and spends time with her family.
Snider is hosting a rally outside of her MP Andrew Scheer's office in Regina on November 16 as a part of Defend Our Climate, Defend Our Communities. The national event will bring thousands of Canadians from coast to coast to coast together to oppose pipelines, reckless oilsands expansion and runaway climate change. Snider says she's never really done anything like this in her life.
But Snider has read about the science of climate change and is concerned. "I feel really pessimistic about where things are heading with the environment. It disturbs me that more people don't take it more seriously."
She says her son is the main reason she is organizing a rally on November 16. Snider was concerned enough about the state of the planet that she and her husband wondered if they should even bring kids into the world. "We really didn't feel like it was a responsible choice."
Her son Jakob is now three. "We need to hold out at least a bit of hope for the future," says Snider, "and [hope] is something I guess I must have or else I wouldn't have decided to have a child or to host an event like this."
Of the event, Snider is hoping that MP Andrew Scheer takes notice. "In my wildest dreams he'll say, 'there are people in my riding who care about the environment' and will do something about it."
And more generally, she has hopes this event will draw attention to the issue to a broad cross-section of people. "If doing this can ... get one or two more new people on board, I'll consider it a day well spent," said Snider.
On the topic of a changing climate, Snider is concerned that we're running out of time. "We have to stop living in denial. The science is there. It's not disputable anymore. If you don't know what the situation is, please find out. It's real, it's happening and it's going to start affecting us more and more."
Blog continues below slideshow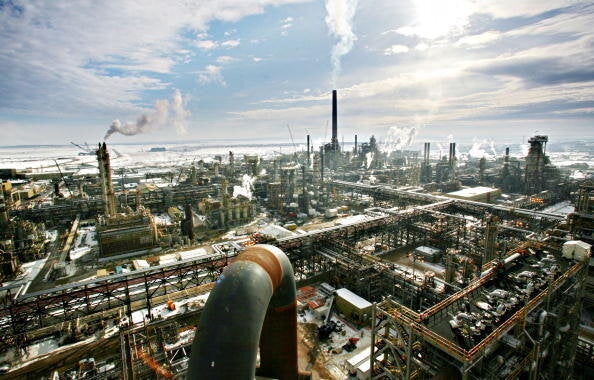 The Oil Sands and Canada's Environment
To parents out there Snider wonders, "If you have children, how can you live in such denial of the environmental problems in our world? Maybe it's a survival mechanism," she reasons. "But to do nothing, to not even consider it, baffles me."
"When I think about how we teach children to share and think of others, I can't help but think of how hypocritical we are being as adults who so often put their needs and desires before others. If we are going to live together on this planet, we need to work together to preserve it."
But Snider is still cautiously optimistic. "I have a tiny hope that it's not too late and that we can slow down the effects of climate change."
She says that once people realize how easy it is to make changes in their lives, they can feel really good about them. "No one can do everything but if more people cared and did something, at least it would be a start. Once you start making changes you realize it's not a huge sacrifice."
Of Prime Minister Harper's environmental record she says, "It's short-sighted thinking. The typical business mentality is to make as much profit, develop as much as possible at any cost. They seem to only think about profit and development today or for the next election. It doesn't seem to matter to them how much the the cost of dealing with climate change will be in twenty years -- it won't be their problem."
Snider wants her son to have similar opportunities to the ones she had. She wants him to be able to go hiking in the mountains if he wants, to swim in the ocean, to have a family and a job. She doesn't want him to face the dire consequences that runaway climate change would have on his community and the world.
"I want to be able to sleep at night knowing I've at least done something so I can tell my son Jakob that [his] father and I were aware of what was going on and we did as much as we could to make things better."