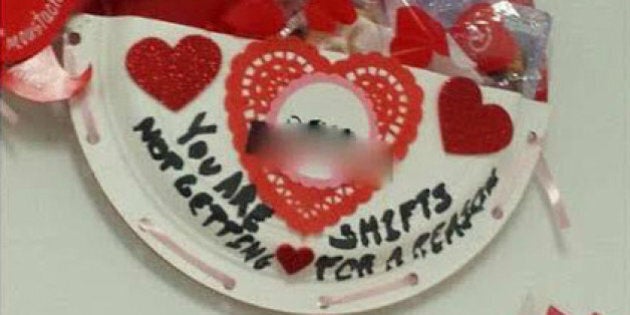 A "momma bear protective of her son" posted an image of the homophobic message her child allegedly received at work for Valentine's Day.
Degas hasn't had a shift since New Year's Eve, Bramhoff Sikorski's post said. He was excited to go in on Valentine's Day and thought it was sweet one of the supervisors had made valentines for the staff, she wrote. But when he picked his up, someone had sprawled an upsetting message onto it.
"FA**** YOU ARE NOT GETTING SHIFTS FOR A REASON," was written in black marker across Degas' valentine.
"I am beyond livid," Sikorski wrote, calling the words "a hate message," and asking for advice on how to handle the situation.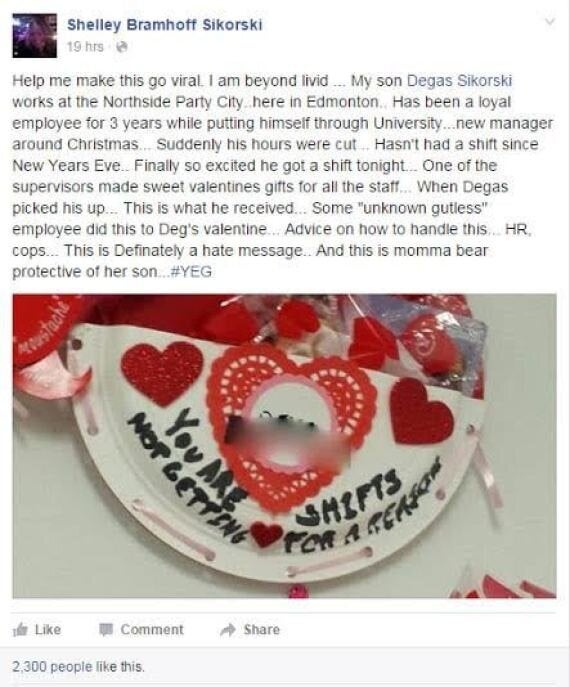 Bramhoff Sikorski's post had been shared more than 9,000 times as of this post's publish Sunday evening. One of the store's supervisors told the Edmonton Journal the company was investigating the situation. "Party City does not condone this behaviour and is committed to creating a fair and inclusive environment," corporate spokeswoman Ressa Tomkiewicz told the Journal.
Degas Sikorski had also shared the photo of the defaced valentine on his Facebook page and followed up with his own message Sunday evening, thanking others for their support and stating the alleged incident was not reflective of his overall experience at work.
"...This is not all of party city nor does it reflect the company," He wrote. "This was one person of many. And all the other people I work with are wonderful people. Love for all of you. Happy Valentine's day."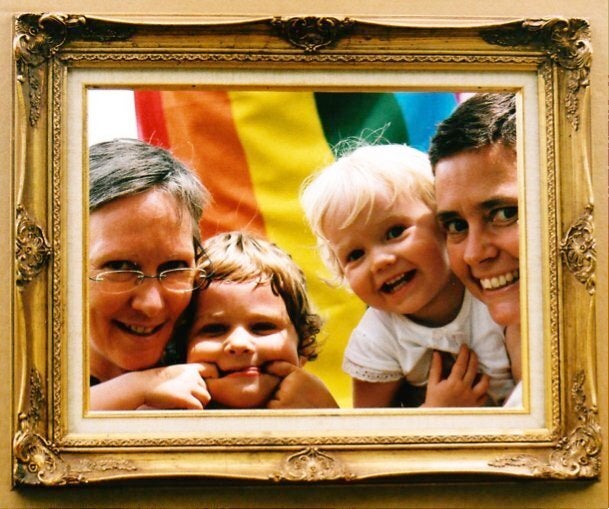 International Day Against Homophobia And Transphobia