Fresh off the release of her new album, Demi Lovato just got a whole lot more "Confident" by landing her first modelling contract with Wilhemina Models.
The 23-year-old singer-songwriter, actress and philanthropist has joined an impressive roster of elite models at the agency including Soo Joo Park, Sydney Sierota and Disney pal, Nick Jonas.
In a statement, Wilhelmina Models Senior Model Manager, Jose Covarrubias said, "We are very excited to have such a phenomenal musical star with an editorially beautiful image on board with us here at Wilhelmina. Not only is Demi immensely talented, she also has confidence, sophistication, maturity and body positivity that we will use to build her presence in the world of fashion."
"I'm thrilled to sign my first major modeling contract with Wilhelmina," says Lovato. "I'm very excited to see where our work together will go creatively as I enter the next phase of my career and continue to develop as an artist."
The "Cool For The Summer" songstress has been candid about her struggles with body image and eating disorders. Recently, Lovato shot a powerful nude photoshoot, that was completely makeup free with no retouching, for Vanity Fair that was meant to show people you can "love the skin that you're in."
"In the past I suffered from eating disorders and I basically went from hating every single inch of my body, to working on myself and trying to figure out ways to love myself," she said. The We Day Toronto host and Bystander Revolution supporter said she "never thought" she would have been in a place where she felt so comfortable in her body that she could do a nude shoot.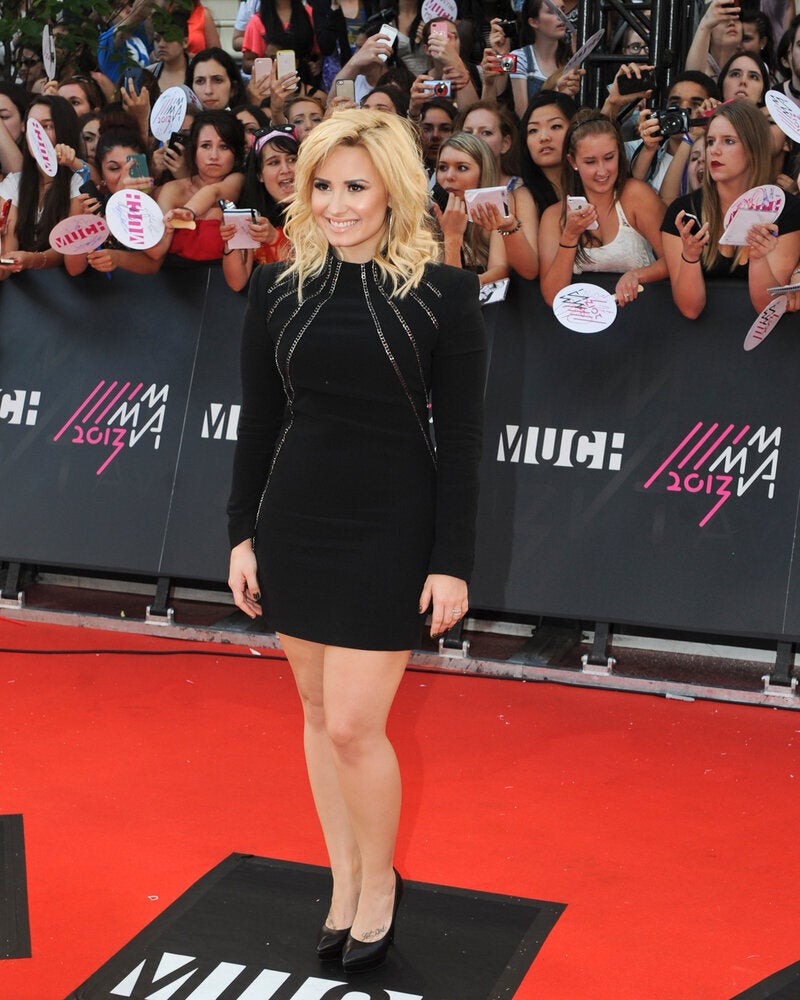 Demi Lovato's Style Evolution