 The intoxication effects from nitrous oxide are similar to alcohol, but adverse reactions can include nausea, dizzyness and fainting. The seizure reportedly experienced by Moore may have stemmed from a lack of oxygen to the brain, or possible side effects from interactions with other stimulants.
Nitrous oxide is best known as the "laughing gas" used by dentists during difficult procedures, but the gas is also used in food containers, including whipped cream and cooking spray, to help get the contents out of the can. For years, whip-its have been done by underage teens at concerts and various other gatherings for a quick, cheap high, and are not a usual drug for women of Moore's age and social status.
Insiders have also told [People magazine] that Demi was troubled and not looking after herself long before Monday night's hospital dash. They say the problems began as she endured her break-up with [estranged husband Ashton] Kutcher. 'Really, it was over the last year her friends saw a change,' a source told the magazine. 'She wasn't sleeping as well, didn't seem to be eating and looked really gaunt.'
"Because of the stresses in her life right now, Demi has chosen to seek professional assistance to treat her exhaustion and improve her overall health. She looks forward to getting well and is grateful for the support of her family and friends." The rep added that there was no further information available at present time.
PHOTOS: Ashton and Demi in happier times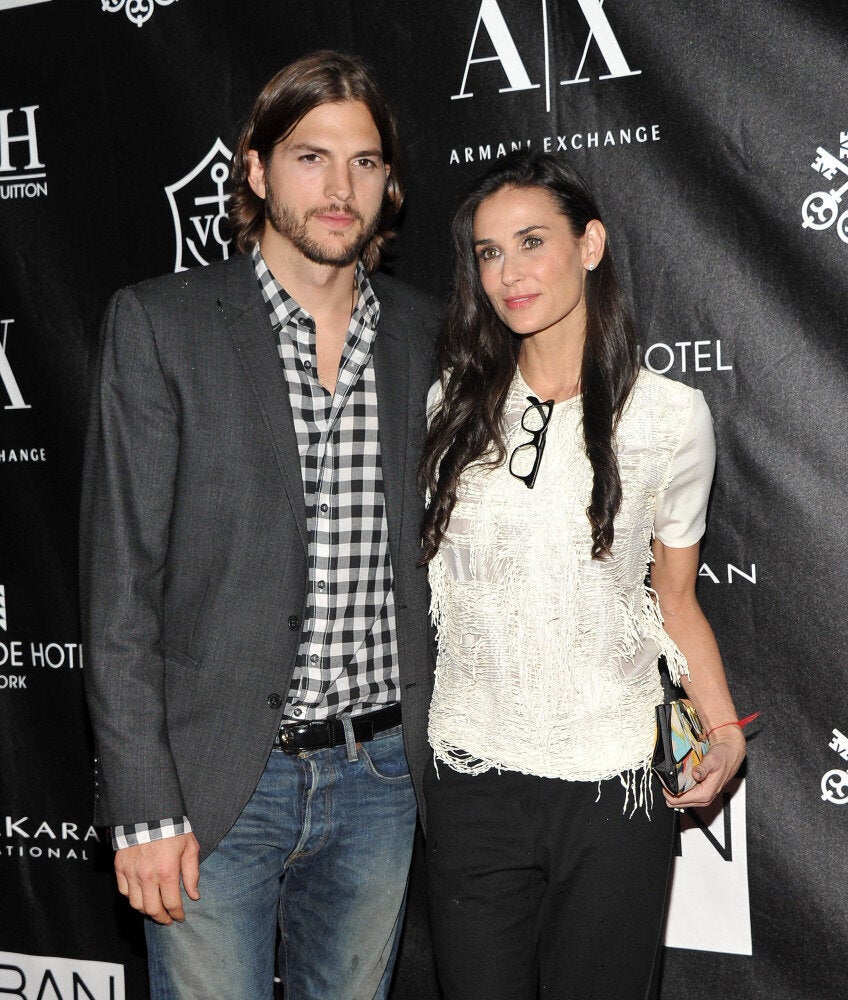 Ashton Kutcher Demi Moore Split
Popular in the Community