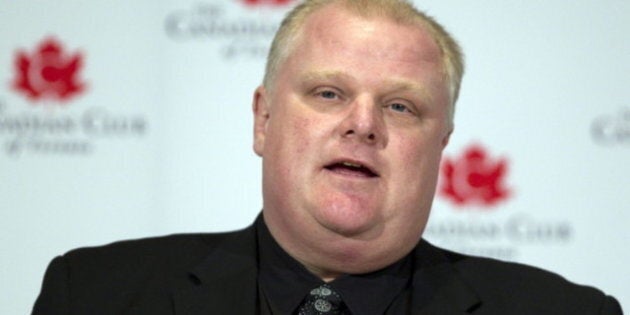 Over the summer I hope to develop the theme of 'Democracy between Elections' -- the two-way accountability that is meaningful citizen engagement. The goal is to provide in chunks a framework for a 'Politicians Guide to Listening and a Citizens Guide to Being Heard'. It seems imperative that we move from the doldrums of what seems like terminal cynicism to the exciting ultimate goal of the full citizenship required to re-energize our democratic institutions.
As a physician I knew that my patients knew their bodies best and that, hopefully, I knew the system best. The partnership was 2+2=5! As an elected representative, I have found my role very similar. Ask what's wrong, listen, and together make a plan. Citizens know what's working and what's not. My job is to listen to their observations and harvest their ideas so that public policy is better informed. I am a believer!
It's all about respect! Last week in Toronto there were two very different examples of a lack of 'respect'. One was totally understandable -- Aretha Franklin chose not to sing her signature song "Respect" at her free concert in Dundas Square. She has more than earned the right to choose what songs she sings for her adoring public! The other was totally misguided -- Toronto Mayor Rob Ford's refused to attend the Pride Parade or, in fact, any of the events in the full week of Gay Pride celebrations.
This lack of respect speaks to the Mayor's narrow interpretation of 'responsiveness' -- supposedly his signature as a politician. His ability to respond to phone calls to individuals has had a very positive effect on his reputation. However, his inability to deal with citizens collectively has already got him into trouble. Dividing groups into those 'with us' and 'not with us' is insulting, judgmental and ultimately a losing strategy. The future is inclusion and what Frank Graves calls 'assured listening.'
Time is a non-renewable resource. There are only 24 hours in a day and seven days in a week, and how we spend our time is an expression of our priorities. Our very presence at an event important to our community or friends speaks to a validation of the relationship. Not showing up speaks volumes. My husband Peter and I had the audacity to get married on a long weekend -- it was the only weekend the space was available. We were hugely grateful that our friends made our wedding a priority and sacrificed a full weekend at the cottage or camping or whatever with their extended families.
Woody Allen once said that 80 per cent of success is 'just showing up'. My husband Peter often quotes the entertainment industry adage 'just take the meeting'. In politics it's also important to show up with an open mind. Understanding that in every encounter you may actually learn something is a key to achieving better public policy that is relevant and responsive to the needs of our diverse communities. I have always loved the saying that if on any given day you don't take to yourself a new idea, and let go of a hard-held one, you should check your pulse because you might be dead.
I once heard a slightly politically incorrect Belgian professor once say that 'fundamentalists are fundamentally deaf' -- they already have all the information they will ever need to hear. Fundamentalism is ideology versus evidence; ideology instead of responsiveness to the real needs of citizens. Jane Jacobs said at a reception for our former mayor Barbara Hall that "good public policy comes when the policy makers can see in their mind's eye the people affected".
The GBLTQ community represents a significant part of our population. For every Canadian who is a member of the GBLTQ community, there are parents and grandparents and friends who also see the need for equality and freedom from discrimination and respect as a fundamental human right. It is not possible for elected representatives to respond to the needs of the GBLTQ community and their families and friends without understanding the 30-year journey of PRIDE -- huge progress but still lots of hard work to do together.
One of the surprises at the Sunday morning church service for this year's Pride was a letter sent from former Toronto Mayor Mel Lastman -- who showed it's possible to 'show up' without even being there! The following message to be read at the service:
Message from Mel Lastman:

For six years as Mayor of Toronto, I had the pleasure and honour of taking part in many events, which included celebrations related to Pride Toronto.

I am unfortunately unable to be with you today because of previous commitments but given the circumstances last week that also involved me in speaking out; I wanted to send you this note to extend my best wishes to all those taking part in Pride 2011.

I specifically want to recognize Rev. Brent Hawkes for his ongoing work in Toronto's gay community which is having a profound impact on people. His work symbolizes my definition of Toronto -- being there for those that need help and being proud for who you are.

My congratulations to all those taking part as we welcome the hundreds of thousands of people to this community and my thanks to the large number of tourists who are here this weekend and supporting Toronto's economy.

I join the chorus of the many in Toronto who are saying -- Happy Pride. May this be your biggest and best parade yet.

Who throws a better parade than Toronto's gay community?

Nooooooooooooobody!

Sincerely,

Mel Lastman
I will never forget my first Pride parade, over 15 years ago. I remember being so impressed by the PFLAG (Parents, Families and Friends of Gays and Lesbians) marching with the signs of the small towns they represented across Ontario -- Pembroke, Paris, Belleville, North Bay. They also had bigger signs with phrases like "The Moral Majority is a Minority" and "The Religious Right is Wrong." In each of their faces you could read the history of that moment when their son or daughter had come out to them. In each of their faces you could see their pride in fighting for their children's right to be included and be as successful and happy as straight children.
Marching in the Pride parade makes me proud! Looking out to the over one million visitors -- all ages, all cultures and religions -- should warm every heart. This year the Pride slogan was 'You Belong' -- a fantastic message of inclusion. A sense of belonging is essential for our health and happiness. So, Mayor Ford -- 'You Belong' at Pride. See you next year!