Now there's a business case for tackling mental health across Canada — as if there wasn't enough reason already.
Improving the treatment of depression and anxiety could boost the economy by nearly $50 billion per year, the Conference Board of Canada said in a report released Thursday.
The report, which is the third in the board's "Healthy Brains at Work" series, said that almost 25 per cent of Canadians living with mental illness can't work due to their symptoms.
That creates lost productivity, which costs the economy big time.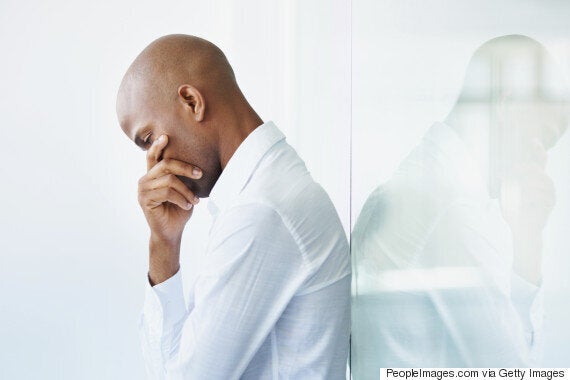 The need for help is most dire in service industries, which employ 2.5 million people.
Among those industries, just over 44 per cent of administrative support and waste management workers need mental health services.
That's compared to 43.8 per cent who work in accommodation and food services, and 42.9 per cent who work in professional, scientific, and technical services.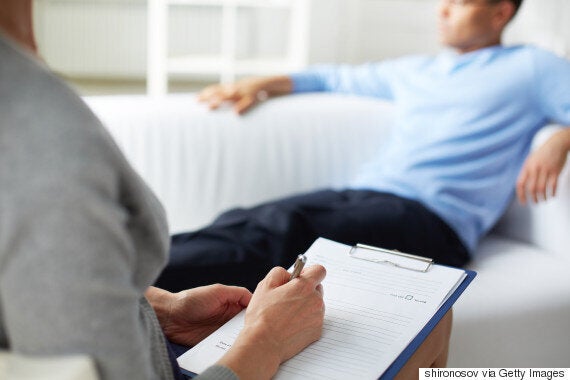 The Conference Board calculated the approximately $50 billion figure by adding the costs of depression ($32.3 billion) and anxiety ($17.3 billion).
It arrived at those numbers by calculating average productivity for the Canadian economy at $66,100 annually.
The board estimated lost productivity for those suffering from mental health issues at about $50,400. For those working part-time due to their illnesses, it was $33,600.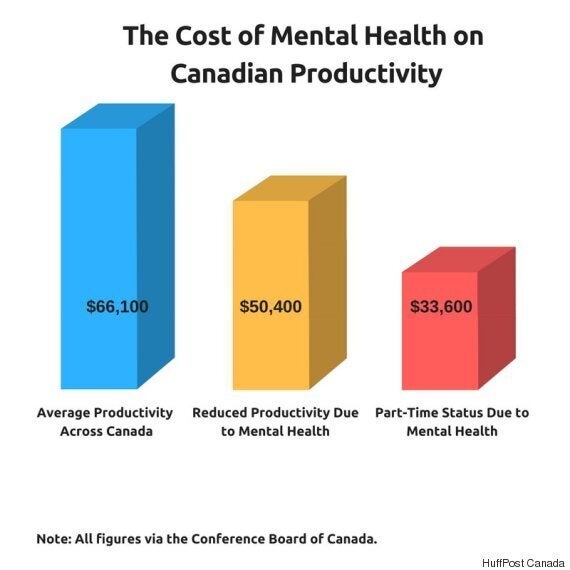 The board said that helping employees with mental health issues become "fully functional" at work could create as many as 352,000 jobs every year until 2035.
Industries such as wholesale and retail trade, as well as health care and social assistance, would see big benefits, as they make up 15 and 12.5 per cent of the total workforce, the board noted.
But the arts would see gains too: "As the 12-month prevalence of depression is highest in the arts, entertainment, and recreation sector, it would benefit the most from a scenario where evidence-based, employer-sponsored benefits and programs are available and accessed."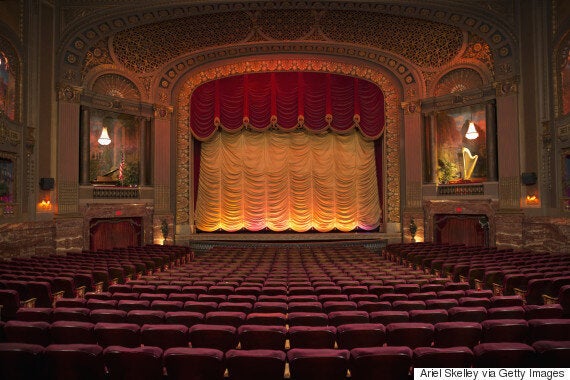 The Conference Board had numerous suggestions for improving workers' mental health.
They included providing employer-sponsored benefits such as coverage for prescription drugs, Employee Assistance Programs (EAP), as well as paramedical services.
By contrast, the cost of keeping the status quo could be a big one.
If mental health keeps being treated the way it is now, the number of workers with a mental illness could grow from 1,020,500 in 2012 to 1,337,800 in 2035.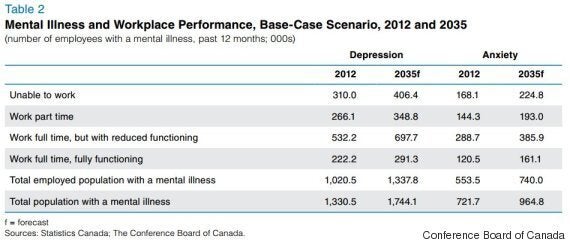 This is hardly the first study to examine the cost of mental health going untreated in the workplace.
In total, it can cost the U.S. as many as 200 million workdays per year and $17 to $44 billion in productivity.
All the more reason to take mental health seriously.
Popular in the Community