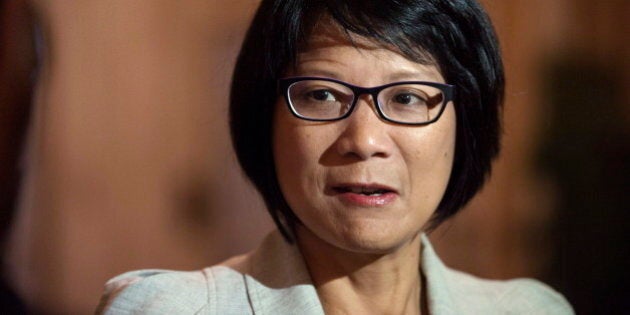 Olivia Chow's return to Toronto city politics has already garnered attacks from opponents and has dredged up an almost 24-year-old controversy.
It all goes back to a 1990 claim that Chow, who was a school board trustee at the time, and her late husband Jack Layton, (then a city councillor) were wrongfully living in subsidized Toronto housing while having a combined income of $120,000.
"Look, we know that when Olivia was a councillor she had quite a significant salary while also living in subsidized housing by the city," Baldauf told CP24 on Wednesday.
"The intention is to allow for individuals who are in true need of it to be able to realize those benefits."
While the allegation circulated in the media for months after the Toronto Star reported it in June 1990, a Metro Toronto Police investigation found in August of that year the couple hadn't committed any wrongdoing.
The couple had been living in the Hazelburn Co-operative, which is federally subsidized and meant to be affordable for low-income families, but is open to mid- and high-income families to create mixed neighbourhoods and prevent ghettoization.
Layton initially paid $800 per month for the three-bedroom apartment but prior to the controversy he voluntarily upped his rent by $325 a month to avoid getting subsidy benefits he didn't need.
In another June 1990 article from The Star, the couple was even praised by the Federation of Metro Tenants Association for choosing to live in co-op housing.
A spokesperson for the association said the real issue at hand was the federal and provincial governments' failure to provide enough affordable housing for the hundreds of people on waitlists.
By the time the controversy settled down, the couple had moved out of the apartment but said they had been looking for a house months before the issue arose. Yet the issue resurfaced when Layton later ran for Parliament and again this week.
"Chow should be judged not so much on the co-op story, but on what she proposes in her platform, how she performs in campaign debates and on how well she can think on her feet," Hepburn wrote.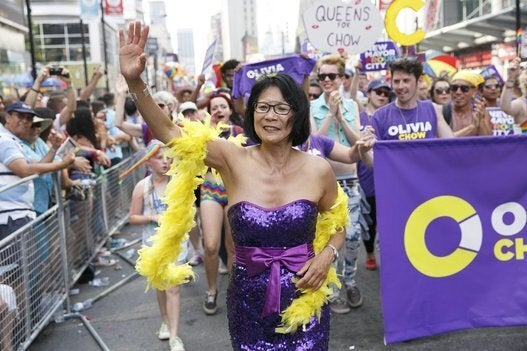 Olivia Chow Through The Years
Popular in the Community