But where does one take a quick snooze at an event like the Met you may ask?
Well, when you're Sean Combs, it can literally be wherever you want.
"I was getting tired so I laid down on the stairs!!!" the 47-year-old tweeted.
He later explained that his outfit, an apparent cape overtop a jacket, "pays homage to #CommeDesGarcons as far as the fearlessness and getting out of the box!! That's what we represent!!"
Other people came up with some creative ideas about what else it might represent:
And while her man was taking a well-deserved break from the spotlight, singer Cassie posed for the cameras, looking stunning in a On Aura Tout Vu gown, paired with Christian Louboutin shoes and a bold Rinaldy A. Yunardi ear cuff, according to Just Jared.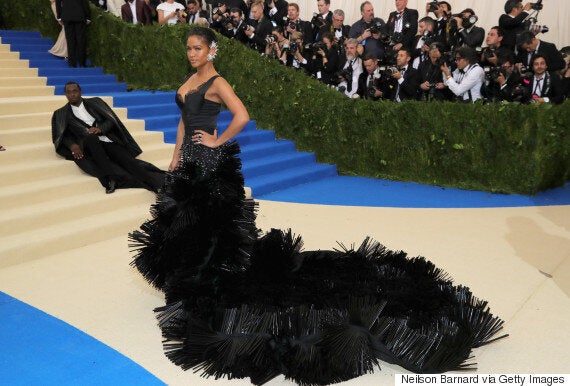 Keep living your best lives, you two.