Story continues below slideshow: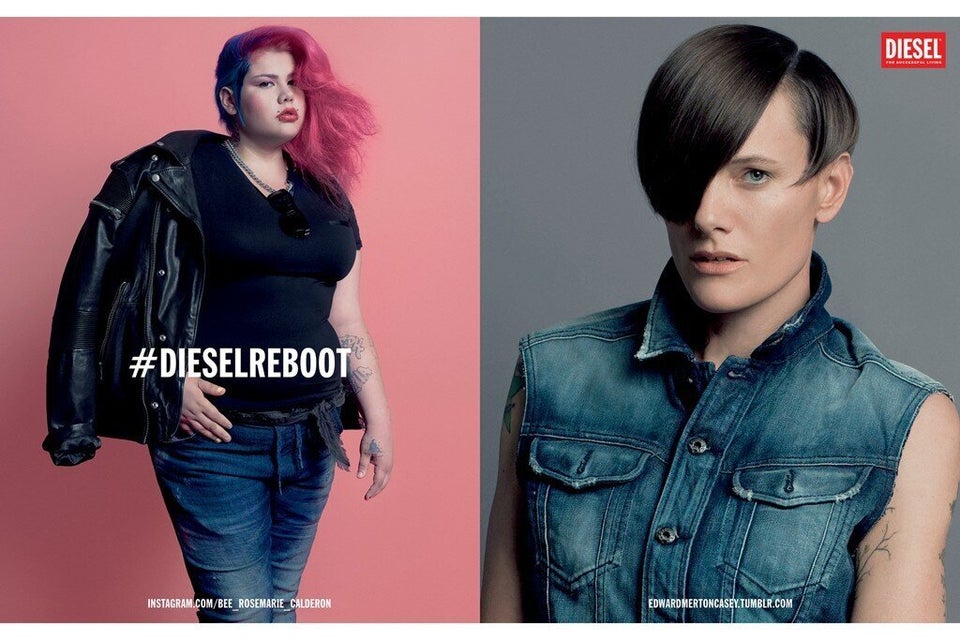 Diesel Ad Campaign 2013
WWD reports that the 20 people chosen represent all kinds of body types, ethnicities, sexualities, ages and professions. A fair number of the people are androgynous and plus-size.
"Examples include Michelle Calderon, a 22-year-old pink-haired graffiti artist; Helen Primack, a 15-year-old aqua-haired aspiring filmmaker and student at the Frank Sinatra School of the Arts in New York, and Benjamin Ackermann, a light-eyed 23-year-old photographer, musician and collage artist. There are a few models in the mix, notably Loulou Robert, Omahyra Mota and Casey Legler, the former Olympic swimmer who broke gender barriers as a woman being contracted as a male model."
"I wanted to find people who reflected the diversity of the creative community today and not just the typical model," said Formichetti. "I wanted the campaign to showcase a variety of characters, people who are beautiful in their own unique way."
Diesel may be the first to crowdsource "models" through Tumblr, but they certainly aren't the first to use "real people" in their ads.
What do you think of Diesel's ad campaign?
Popular in the Community