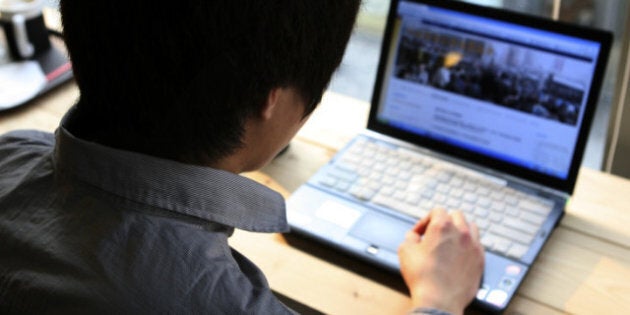 Since the introduction of Bill C-11 last month, the digital lock rules have emerged as the most contentious aspect of the bill with both the NDP and Liberals indicating they cannot support the legislation without changes to those provisions. While most of the Conservative responses have stuck to the talking point that they believe the bill is balanced, Conservative MP Lee Richardson, a member of the Standing Committee on Industry, recently provided a constituent with another reason for why the public should not be concerned by the digital lock rules. According to Richardson:
If a digital lock is broken for personal use, it is not realistic that the creator would choose to file a law suit against the consumer, due to legal fees and time involved.
In other words, Canadians should not be concerned by digital lock rules because they can simply break the lock without fear of being sued. Richardson's response raises several issues.
First, it is surprising to find Conservatives seeking support for their bill on the basis that Canadians need not worry about liability if they violate its provisions. Copyright reform is supposedly about updating Canada's copyright rules and fostering greater respect for copyright law. Yet the message from Richardson suggests the opposite since Canadians will have less respect for copyright law as even their MPs tell them they need not fear violating the law given the minimal likelihood of a lawsuit.
Second, Richardson's assurances of limited liability risk fail to account for the fact that the provisions will have a significant impact even if many Canadians choose to violate the law within their own homes. For example, if the law does not include a fair dealing circumvention exception, teachers will follow guidelines that prohibit circumvention as part of the educational process and students will be stopped from creating mashups or engaging with digital materials in certain ways. Moreover, researchers will stop some research projects as they will be unable to sign ethics documents on grant proposals that their projects are fully compliant with Canadian law. All of these activities will stop regardless of the penalties associated with breaking the lock.
In addition to the education sector:
Innovative businesses may find themselves blocked from pursuing new products or services as their lawyers warn about the strict digital lock rules.
Journalists may find themselves unable to complete certain news reports since the news reporting exception is also included in fair dealing and would be subject to digital lock rules.
Some artists may be unable to complete their art as they will lose the ability to rely on the criticism and review fair dealing categories.
Archivists may find themselves locked out of accessing Canadian culture in their effort to rely on the research prong of fair dealing.
Third, Richardson's comment points to the reality that there is no good answer to criticisms over the current digital lock approach. Opponents are not saying no to digital locks or even no to digital lock rules. They are simply saying that the same balance that exists in the offline world should be replicated in the digital world so that the mere presence of a digital lock does not eviscerate consumer rights, fair dealing rights, and the other balancing provisions in the copyright law. Canada could find a middle ground that offers legal protection for digital locks, is compliant with international treaties, and addresses public criticism without the need for MPs to assure their constituents that they should not worry about breaking locks or the law.