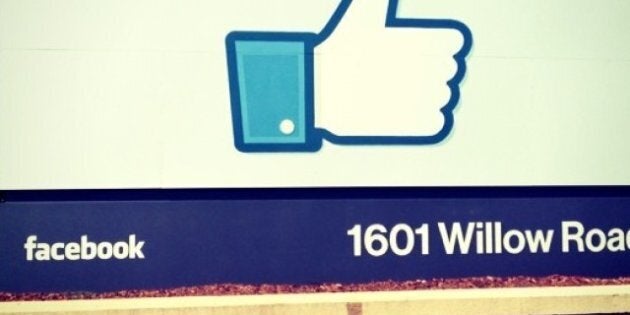 Content has changed marketing forever. The continuous drone of social media strategists warning marketers to provide more customer value that moves away from me-me-me messages about the company has made traditional marketers rethink the message and approach to gain increased consumer mindshare.
Marketers are used to focusing on the sell message. Marketers have traditionally used revenue as the success metric to gauge program effectiveness. Now, this new approach: "value = the new currency" is drastically changing the ad game.
All the platforms are implementing some variation of this: Facebook sponsored stories, Sharethrough, Promoted Tweets. It's clear that the purchase funnel has been extended and marketers need to focus on content that gains the customer's attention well before they are even thinking of purchase.
This is the third article in a series that profiles four companies, who have developed technologies that are not only responding to this data shift, but are paving the way for businesses to rethink how they manage and measure information and communication in order to remain competitive.
This article profiles Daniel Robinson, President and Founder of Antelope. When I spoke to Daniel, he was doing something that many marketers sought an answer for: The Real Value of Content.
HJ: These days content is king. The consumer attention is moving away from blatant advertising and focusing more on content value. You came from agency where the traditional thinking was to develop awesome campaigns to highlight and sell a product or service. Are advertisers getting it right?
DR: There's always going to be room in the market for a smart campaign or a captivating TV spot. But as consumers increasingly shift their attention to digital channels, its important to realize how this media are being consumed.
Today, one in six minutes online is spent on social networks. On Facebook, over 40 per cent of that time is spent consuming content in the news feed. As users expand their networks, and those connections produce more content each day, Facebook is challenged with prioritizing billions of pieces of content into a news feed that is relevant and timely for users. Their ad revenue model depends on it.
Consumers now expect this same treatment from brands on the social web. This demands an engaging content strategy that lives and breathes the narrative of a brand each day.
HJ: How did you conceive of Antelope? What was happening in the market that drove you to develop your concept?
DR:I'm a data junkie. I have always been enthralled by how new data sets can give companies a competitive edge. As a digital strategist in Toronto, I was privileged to build the social media strategies for some of Canada's most recognized brands. At the time, I turned to social listening platforms like Radian6 and Sysomos to help craft those strategies.
What I found was that those tools took a very bottom-up approach to social analytics. They were great at uncovering what consumers were saying about brands, but did little to measure what brands were saying to consumers.
Antelope looks at social analytics from the top-down by measuring what brands are saying to consumers. Our platform and analysts synthesize engagement signals (i.e. likes, comments, retweets, YouTube views, etc.) into actionable social media strategies. We combine proprietary technology with a unique strategic framework to enable our clients to make sense of and take action on the findings.
HJ: Social Media ROI is a huge factor that seems to prevent brands from stretching the limits with social media. Part of the issue with content is that there isn't a direct correlation to driving consideration or purchase. How do you respond to that?
DR: I've seen plenty of examples of tangible ROIs being derived from social marketing, but it's still early days. It's a billion-dollar nut that everyone in this industry is trying to crack.
At Antelope, we try to shift our client's mindset to considering social media's impact on their overall advertising spend. Our platform enables brands to answer critical questions like: How much content do I need to be creating? When's the best time to post my content? How did my competitor grow their Facebook page? The insights that roll out of these findings empower clients with strategies to extend their earned media reach. We then map this earned media reach back to an equivalent paid media spend.
HJ: Content is still an evolving medium. The emergence of native advertising now allows brands to test the value of content that appears in an ad format and location. This recent article from Forbes indicates that consumers view native advertising as misleading. The majority of respondents indicated that the native formats on Twitter as well as FB Sponsored stories had no impact on perception of the brand advertised. Is there a place for content in advertising or should it remain an earned media component?
DR: Most consumers find advertising misleading. This article does little to benchmark how content marketing compares with traditional marketing, nor does it suggest that its ineffective. I think Facebook's sponsored stories and Twitter's promoted tweets are clear indications that social networks are doing their best to combat the mistrust consumers have with advertising.
There has always been a sliding scale between where an ad creates vs. diminishes value. Historically, ads could diminish value because they had their audience trapped into watching commercials in exchange for their favourite programming. In social, your brand's message is competing against hyper-targeted messages directed to who your consumers are and what they care about. If your brand's message doesn't create value here nobody is going to notice. Content marketing at its core is about adding value to advertising.
HJ: Appealing to the customer's interests, and trying to create trust is an about-face for the marketing community. It also is a longer lead cycle. How do we balance the content plan with traditional tactics that drive closer to the true corporate objectives of driving sales leads?
DR: This challenge varies from industry to industry. We've worked with fashion labels and sports teams, who were blessed with a deep pool of content opportunities; the challenge then became filtering that content into a strategy that balanced engagement with driving sales. We've also worked with brands that sell toilet paper and insurance packages, where the challenge became manufacturing interest by determining content with which consumers were most likely to engage.
We start with a deep dive where we analyze the content of our clients, their competitors and best-in-class brands in similar markets. We determine the content that resonates best with consumers and generate KPIs to measure success. We then balance engaging content with offers and sales incentives to map to objectives.
HJ: Is the banner dead? Mindshare is eroding and access proliferation is narrowing the consumer attention span as more devices, more channels, more sites are introduced. Where do you think the demand will be in the next five years i.e. by way of content vs. ads?
DR: Social networks have captivated the world by producing a new form of media that targets user's interests at an unprecedented level. Mark Zuckerberg's quote "a squirrel dying in front of your house may be more relevant to your interests right now than people dying in Africa," encapsulates this phenomenon perfectly. Personalization is what makes social media compelling, and as we connect with more people and brands, more opportunities will arise to increase this personalization. One size fits all banners will die to make room for more personalized and targeted messages. It's quite clear that this progression is already well underway. Since Facebook's IPO, we've already seen quite a few new targeting capabilities open up as Facebook considers how to balance revenue growth with consumer privacy concerns.
To win, marketers are going to need to understand how they can use data to increase personalization with their consumers. They need to invest in people to make sense of this information. We haven't even cracked the surface on what's possible with big data, and the ones that do will win.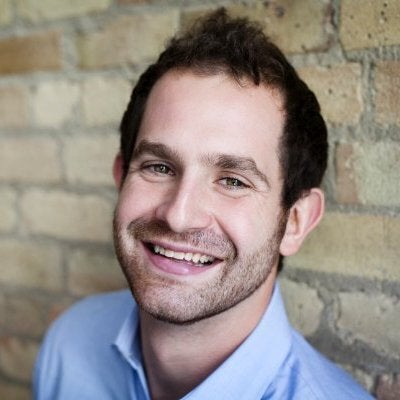 Daniel is Antelope's Founder and President, and is focused on his company's product direction, strategic relationships and overall vision. Prior to founding Antelope, he worked as a digital strategist in Toronto, leading the development of social media strategies for brands that included Pepsi, Unilever, Nissan, Scotiabank, Toshiba and others. He holds a Master's in Business, Entrepreneurship and Technology from the University of Waterloo and admits that his passion for big data has forced him to see pie charts in his dreams.