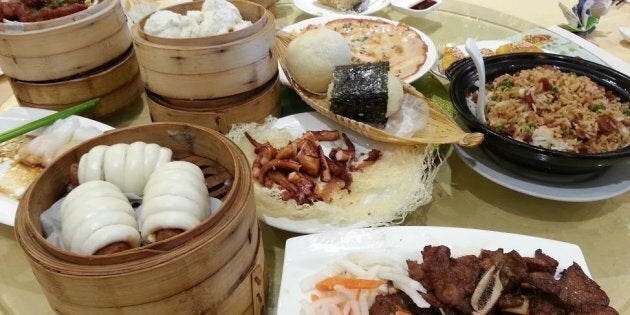 Dim sum or "yum cha" (drinking tea), is essentially Chinese brunch. The busiest days are the weekends, either Saturday or Sunday. For our family, dim sum is our religion; it's our weekly Sunday morning ritual, the time for grandparents to connect with grandkids, extended family and friends.
It's always noisy, a little crowded, informal and chaotic — the perfect place for families to share a meal around a big table that sits between eight and 12 people.
A family tradition
Dim sum is an excuse for our family to catch up on news and exchange stories. Without fail, the older generation always makes a comment that the younger generation is too skinny (even though we aren't), so we will eat more.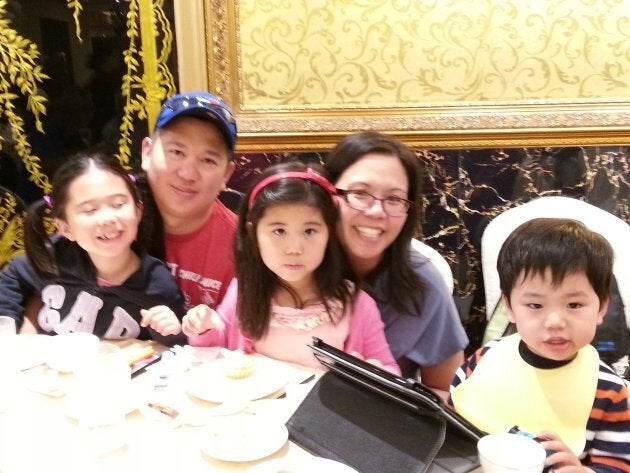 My dad usually does the ordering; he knows favourite dishes of each one of his grandkids and kids, and makes sure everyone is taken care of. It's one of my favourite ways to spend a Sunday morning. Dim sum provides the great food and company we don't get during the week, and there are no dishes to do. For me, the variety of dim sum is a more enticing alternative to bacon, eggs and pancakes.
These dim sum lunches instilled a sense of duty, as attendance was mandatory — we weren't given the option to opt out.
My childhood memories of growing up in Toronto revolved around a weekly dim sum gathering. Sunday was the only day my dad was not working, and the only day he had time to visit my grandmother.
These dim sum lunches instilled a sense of duty, as attendance was mandatory — we weren't given the option to opt out. We kids stuck together, and these weekly encounters taught us to demonstrate respect for our elders and guests by serving them food first and ensuring their tea cups were always full, as well as teaching us the proper way to converse with adults. Once we were done, we could enjoy the rest of the day with our family.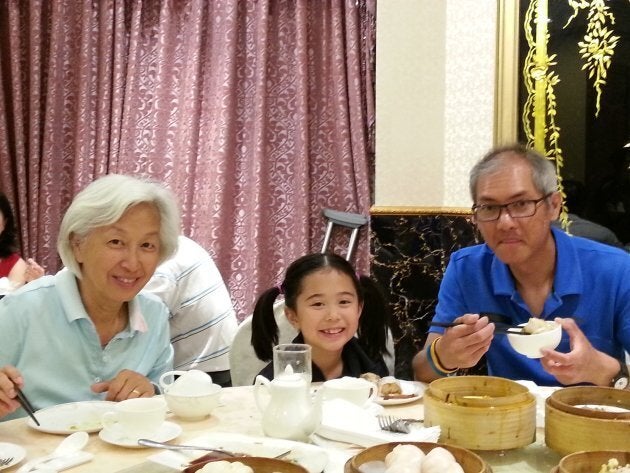 Over the years, I also gained a love for and appreciation of Chinese food and learned the sport/art of having a successful dim sum experience. Dim sum is sometimes delivered by push carts around the restaurant; in order to have a successful meal, you need the skill to chase or gain the attention of the servers that pushed the carts that carry the desired food, and get them delivered before they ran out. To this day, while I struggle to converse in Cantonese, I can definitely order dim sum.
How to pick the best restaurant and what to order
Choosing a favourite dim sum restaurant is a personal decision, and families who dim sum regularly tend to stick to a few go-to places. It's important to remember that a recommendation for a dim sum restaurant this month may not be valid in a couple of months.
At the top of my list for choosing a dim sum restaurant is the quality and freshness of the food, portion size and variety. Almost all restaurants offer similar staple dishes such as har gow (shrimp dumplings) and siu mei (pork dumplings), char siu bao (baked or steamed pork buns), cheung fun (rice noodle filled with meat or seafood) and deep fried spring/shrimp rolls.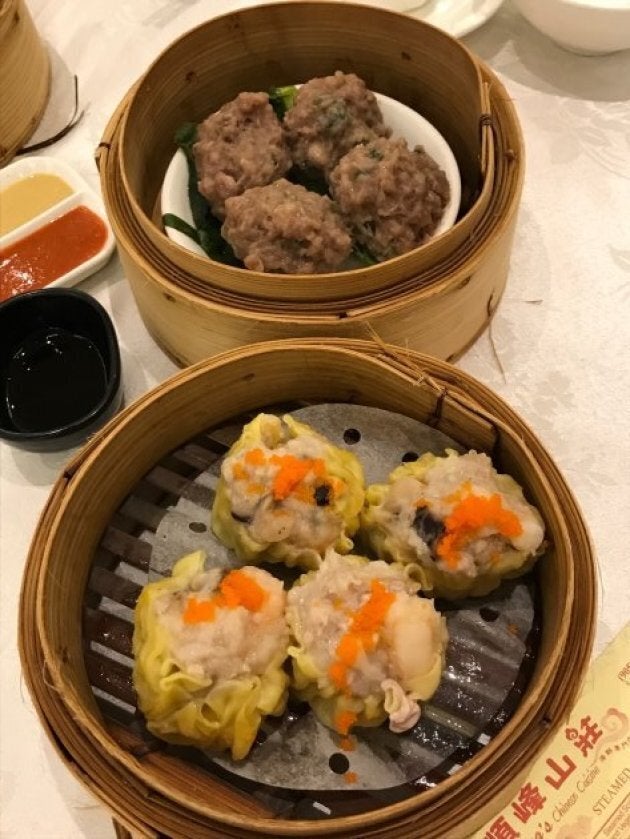 If these pass muster, dim sum for me is then judged on signature dishes that distinguish themselves from other establishments such as lap cheung bao (sausage in a steamed bun), a dish my kids really like but isn't found on every menu. Depending on what you order, dim sum offers a lot of choice and variety. If you don't like one dish in particular, you have dozens others to choose from. The bigger group you dim sum with, the more you can order. All dishes are shared, and tend to be steamed or deep-fried, and are often supplemented with rice or noodle dishes.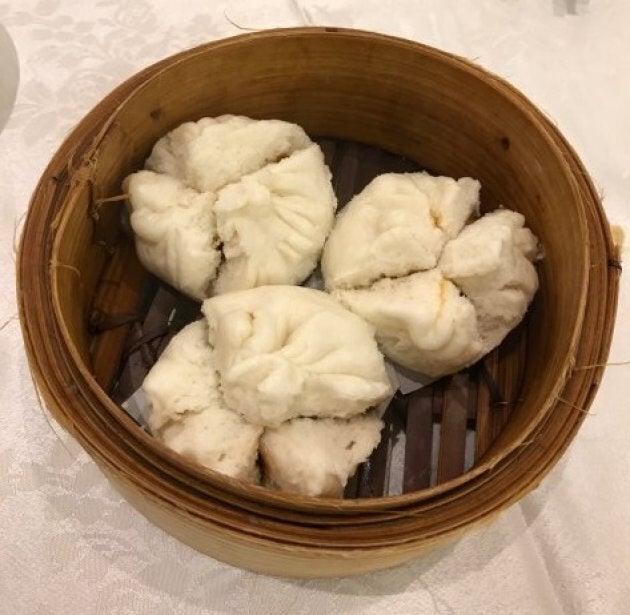 What time should you go for dim sum?
Choosing which dim sum restaurant to frequent also depends on how fast you can get a table. If you're a regular who tips the front-of-house staff, you can get a table pretty fast if you've made a reservation in advance. For busy restaurants during prime time (11 a.m. to 2 p.m.), reservations are required. It's no fun waiting for a table while three generations of family members are forced to stand in the small entrance way of a busy restaurant for upwards of 45 minutes to over an hour.
Showing up at a Chinese restaurant during prime time, without a reservation, is a very bad idea.
Showing up at a Chinese restaurant during prime time, without a reservation, is a very bad idea. Factor in hungry and/or hyperactive kids, hoards of others doing the same thing, and it's comparable to an unruly auction market, with numbers and noise to boot. Since our young children get up early, our family usually arrives at the restaurant before it gets busy, mainly so we don't have to feed the kids breakfast before coming out, and to avoid the rush.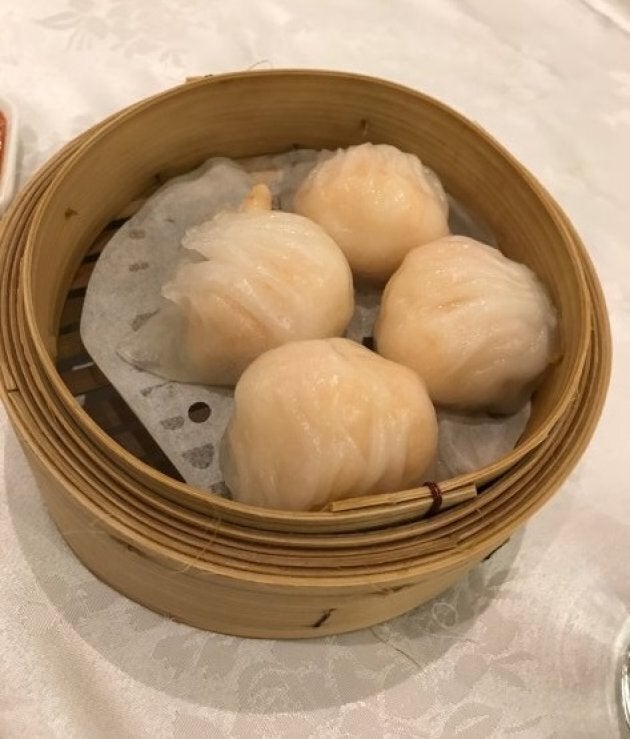 Crowds are less busy for dim sum between 9:30 a.m. and 10:30 a.m.; the Chinese food aficionados tend not to be early risers. However, dim sum dishes are offered at a discount flat rate before 11 a.m. to drive business, so it's not uncommon to see lineups waiting to get a table at 10:45 a.m. so they can order before the 11 a.m. deadline. To get the early discount prices, payment in cash is often required.
Other factors to consider
In addition, ease of parking is often an important factor — it's no fun searching for a parking spot for 20 minutes, or even worse, having to pay. Most full dim sum restaurants are loud because of the number of people talking really loud. Dim sum is a good place to bring young babies and kids, because crying is often drowned out and lost in the buzz.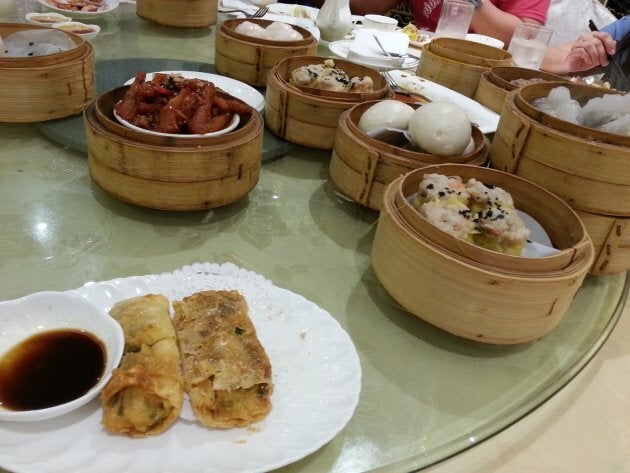 It's important to understand that service provided by wait staff during a dim sum service is not a priority and hardly ever exceptional, but the food makes up for it. When a restaurant is at full capacity, getting your table cleared, requesting more napkins, or getting ice water can be an ordeal. The goal of waiters is to get you seated, served and out as quickly as possible so they can turn the table over. That being said, a $5 tip at the beginning of the service often gets your dishes changed halfway through the meal, and can get your teapot filled with hot water more regularly.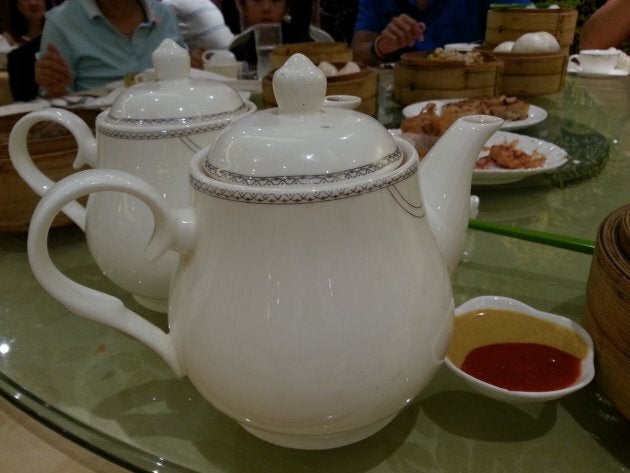 Like all things in life, a good dim sum restaurant doesn't last forever. Once a restaurant has a busy and established clientele, chefs often move on and portion sizes shrink, which is followed by a noticeable decline in the quality of food. The disappearance of regular servers is a sign that the restaurant has been sold and is under new management. While these changes are subtle, they always result in a reluctant search for the next best dim sum restaurant, often based on the recommendation of a family member or friends.
A weekly respite
Today, going for dim sum with my kids and parents is a very enjoyable experience. It's a great way for our family to spend time together for a couple of hours every week, often joined by friends. During the week, our meals are often rushed and scheduled around school, extracurricular lessons, sports, birthday parties and homework.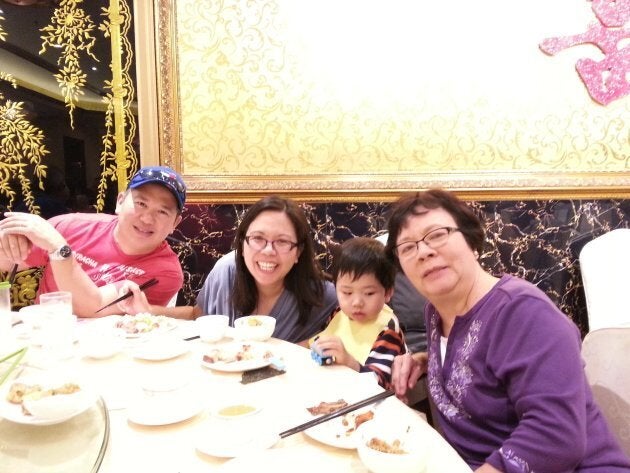 Despite the chaotic atmosphere, it offers a weekly respite. Dim sum is also important because it teaches kids about their ethnic culture through food. Despite being third-generation Canadian, people will assume my kids speak Chinese and know the food. While I can't help them with the language aspect, I hope they enjoy and appreciate Chinese food so eventually they will take me to dim sum with their kids.
Born And Raised is an ongoing series by HuffPost Canada that shares the experiences of second-generation Canadians. Part reflection, part storytelling, this series on the children of immigrants explores what it means to be born and raised in Canada. If you have a story you want to share to be featured on Born and Raised, please email us at bornandraised@huffingtonpost.com.
Follow HuffPost Canada Blogs on Facebook