Dino 101 will provide the opportunity to learn from one of the world's foremost dinosaur experts, Philip Currie, and registration is now open. The course requirements? An internet connection and a sense of adventure.
"The University of Alberta has an international reputation for research excellence in paleontology," said the university's Faculty of Science Dean Jonathan Schaeffer in a statement.
"There are limited opportunities for students around the world to study paleontology.
"We're excited to share the grandeur of these larger than life ambassadors from our past with millions of people around the world."
Story continues after slideshow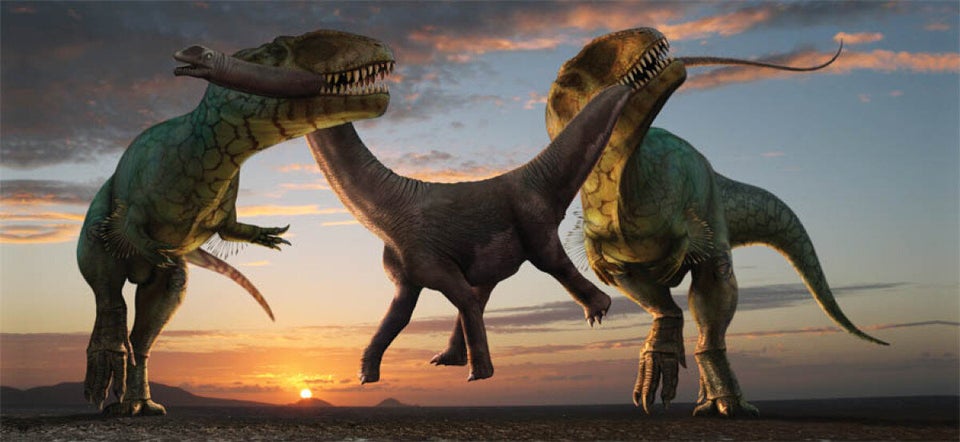 Dinos Dining: Prehistoric Predators
Students will learn about how dinosaurs lived, what they ate and how they fought, as well as their origins and extinction.
The course has Jurassic perks, says the university, with lessons being delivered from museums, fossil preparation labs and dig sites.
Interactive elements include a 3D fossil file of real scanned dino bones and a history of time tool to explore exactly when the species roamed the earth.
The course capitalizes on the rich collection of paleontological resources in Alberta, says the university.
"We're excited to be partnering with the University of Alberta to offer a course that will ignite imaginations and engage people of all ages to learn about a subject as fascinating as dinosaurs," said Coursera co-founder Daphne Koller.
"Dino 101 will be engaging for individuals, families and community members to share in the learning experience of the scientific method through the inspirational world of dinosaurs," said Schaeffer. "It will also help highlight the best of Alberta's rich dinosaur assets."