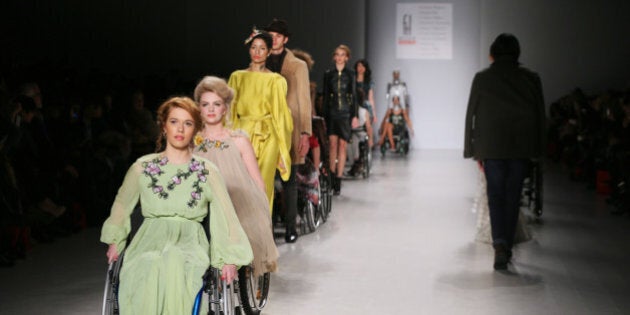 In the moving showcase, amputees, wheelchair-bound beauties, and people on crutches fiercely stormed the catwalk alongside able-bodied models wearing futuristic designs by Antonio Urzi, whose celeb clientele includes Lady Gaga, Beyonce, and Britney Spears. The show, called "FTL Moda Loving You," was held in partnership with Fondazione Vertical, an Italian research foundation for spinal cord injuries, and Models of Diversity, a six-year-old agency devoted to change the face of fashion and modelling.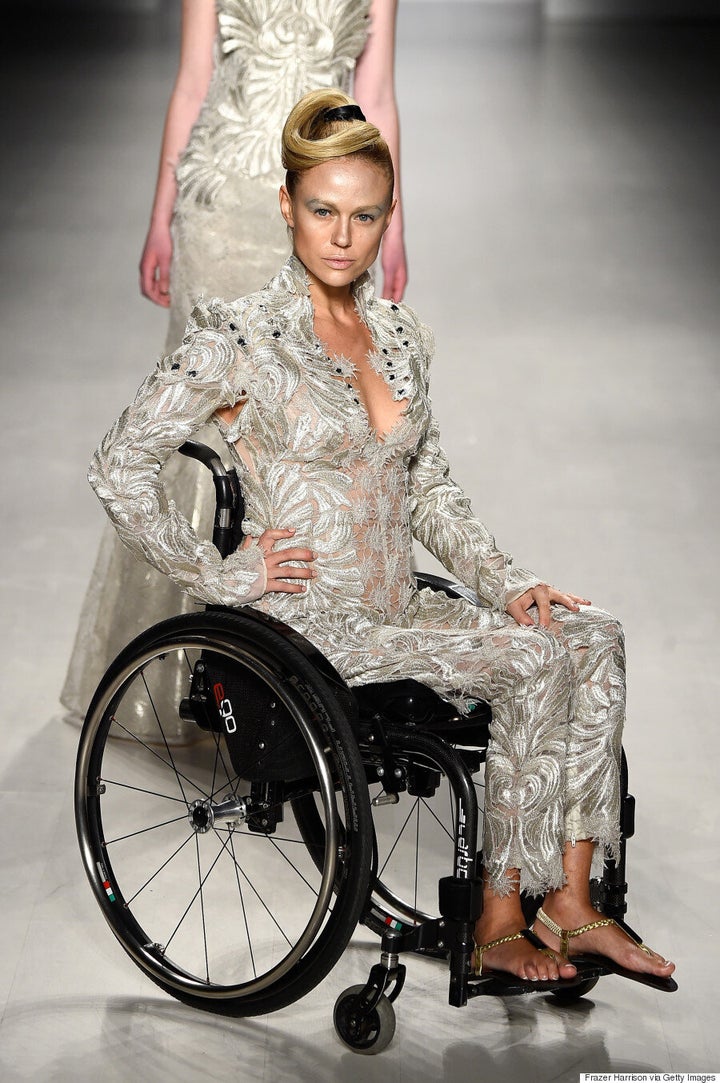 "It is a very significant moment in my fashion career," show producer Ilaria Niccolini told Ticker Report. "This opportunity to finally open the most recognized runways in the world to these beautiful talents, ready to show that disability is very often just a mental state by performing on the runway next to some of the best models on the scene."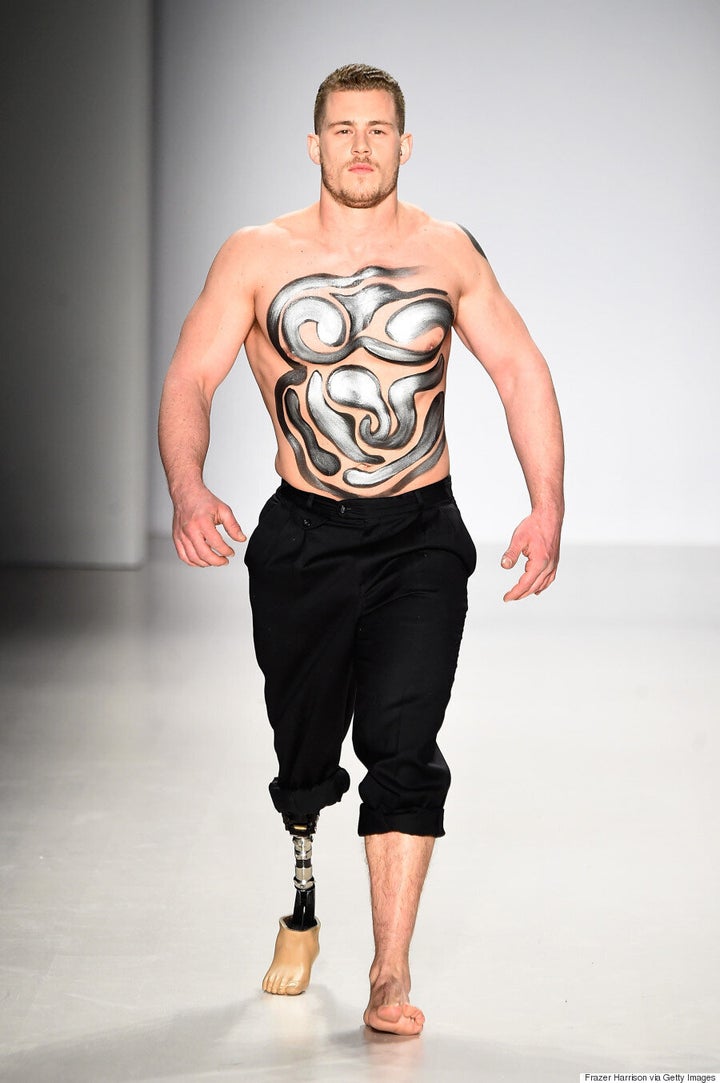 "It all feels so surreal -- I can't believe this is actually happening," Eyers told Caters News in a press release. "To be the first male amputee model on a New York Fashion Week runway feels amazing - it feels like such a big deal. I just want to show that having a disability doesn't need to hold you back. I want people to see me, and to realize that there needs to be more disabled models walking the runway."
The inclusion of disabled models in the industry are refreshing; after all, it's not only racial diversity the fashion world lacks—people with disabilities are severely underrepresented. Here's hoping others in the fashion world will follow suit and promote diversity and representation of people from different walks of life, including those with disabilities.
Check out more photos from FTL Moda's show below: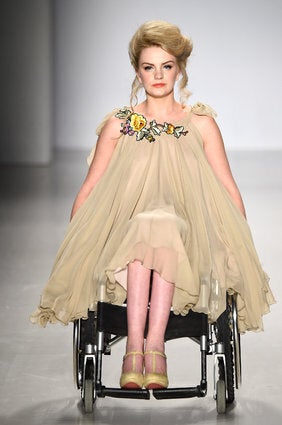 FTL Moda AW15