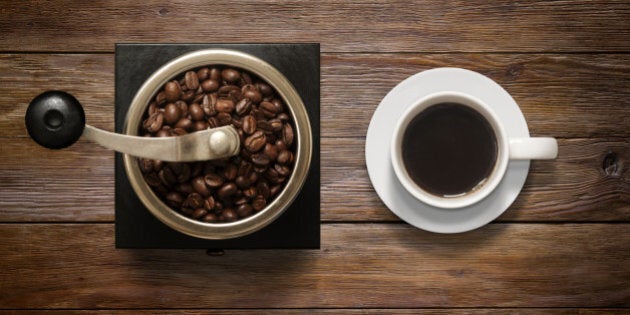 Whether you're a returning student or a parent to one, September means early mornings and late nights and with school routines ramping up, you may find you need a bit more caffeine than usual. Lucky for Ottawa, the city is enjoying a bit of an independent coffee revival that includes new cafes, small-batch roasters, and knowledgeable, artistic baristas. It's worth noting that this trend isn't just hitting the downtown core, but is also spreading to the suburbs and rural areas as well. East or west, downtown or outskirts, we've found some of the city's best coffee to quell your caffeine craving.
Easily one of the city's trendiest coffee shops, Ministry may be small, but their knowledge of coffee, and the drinks they serve are impressive. One of the first places in the city to jump on the cold brew train, their nitrogen-infused coffee is pulled from a stout faucet and is perfect for September sipping. This Elgin Street business also makes their vanilla bean and chocolate syrup in house, so rest assured that your vanilla latte and mocha are preservative free, and made with love. They recently opened their second location, in Wellington West, The Ministry of Coffee and Social Affairs, which features coffee during the day, and a licensed lounge by night.
Happy Goat has been providing Ottawa area food shops and restaurants with high quality, organic, fair trade coffee since 2009. In addition to a passion for supporting small-scale farmers, they are also enthusiastic about coffee education. Find their coffee at various shops around the city including Herb and Spice, The Piggy Market and Nature's Buzz, and sip it by the cup at restaurants like Fresco Bistro Italiano, Aperitivo and Chez Edgar. Want a little more education about their products? Pop by their Little Italy warehouse café to pick up your own beans and learn about the process of home roasting. They stock great coffee makers, grinders, and of course their whole beans and blends. Happy Goat also runs a subscription service for those who need their dose of coffee delivered to their door every three or six months.
Located in a neighbourhood where coffee shops are a dime a dozen, this unassuming spot stands out for its warmth, cheerful décor and outstanding service. The owner, Miriam, welcomes customers with her trademark smile and sunny personality, and the food is wholesome and delicious. They rotate their coffee supplier, but have most recently been using Happy Goat Coffee, much to the joy of locals. Try the Café Maya made with espresso, cocoa, spices and steamed milk, or the beloved Baires featuring espresso, dulche de leche, steamed milk and coconut. It's also worth noting that this café has some of the city's most authentic empanadas, so be sure to sample one on your trip.
This organic, fairtrade, and locally roasted coffee started out as a concept by Joan Garvey, the former owner of Wag Pet Shop and Café. Wag's cafe is the only one in Ottawa where you can sip your favourite cup of Joe and hang out with your furry best friend. With names like Bad Dog, Best In Show, Gotta Go, and Diggin' It, these whole roasted beans have started to gain a loyal following in the Ottawa community. Find them at Cedars & Co., Life of Pie, Glebe Meat Market, Wild Oat, Herb and Spice, and Bouchey's. In addition to a great cup of coffee, you can also feel good about your purchase, as a percentage of the profits go to helping local dog rescues in the city.
If you live in the downtown core, chances are you know and love Bridgehead coffee. Established in 2000, this Ottawa business has grown to include 16 coffee shops, and has a history steeped in supporting small-scale farmers and artisans. The roastery in Little Italy is a testament to the growth and success of the company, and its beautiful and expansive industrial space is a community hub for those looking to learn about the roasting process. The roastery imports green beans from co-ops across the world and roasts about 6000lbs of fairtrade, organic coffee every week. Tours and workshops are available, and the staff are always willing to chat with you about the roasting process.
When local singer-songwriter Kathleeen Edwards announced she was quitting music, it was a sad day for the Canadian music industry. Fortunately for Ottawa coffee drinkers, her decision to end her music career meant the opening of a local coffee shop in Stittsville, aptly named Quitters. With no website, and no phone number, this community gathering space in unpretentious and unique among the big box stores of this Ottawa west suburb. Serving up Pilot Coffee and delicious sandwiches, they also bring in and support other local businesses like Fiesta Ice Pops and Big Rig Brewery. Another bonus? Quitter's hosts a wicked trivia night every Saturday.
Located on Dalhousie, you'll often find university students flocking to this trendy, barebones café. With canvas bags of beans overflowing in the corners, you can tell they have a passion for their product. They roast twice a week for optimum freshness, and source their beans from Royal Coffee, a Seattle and Madison based fairtrade company. With around eight different blends to choose from including espresso, light organic, and dark roast, there's certainly something you'll enjoy. Try the iced latte with coffee ice cubes for an extra bit of java without watering down your favourite drink.
This Almonte company has been roasting since 1998, and not only is their coffee delicious, it's an enterprise you can feel good about supporting. As a member of Northern America's Cooperative Coffees, you can be sure their products come from small-scale farms, are fairtrade and 100% organic. They also work with SchoolBOX, an Almonte-based charity that helps make education possible for children in Central America. Ten cents from every pound of Equator coffee sold goes to this initiative. In addition to the roastery and café in Almonte, they recently opened a coffee bar in Westboro. Can't make it to either location? They'll deliver their beans right to your door!
If you're a fan of Equator, head to one of Morning Owl's locations for a dose of deliciously brewed coffee. The two local businesses worked together to create a custom espresso blend that delights the senses, and the tastebuds. Morning Owl's owner, Jordan O'Leary, has family roots in Abruzzese, and you can see the distinct Italian influence in his love of a perfectly brewed cup. Their espresso and cappuccino are flawless. If you're looking for something a bit more decadent try their Sweetbird latte, which come in indulgent, flavours like Snickers, Peppermint Patty, Crème Caramel, and Nutella.
Barrhaven residents, rejoice! You no longer have to make a trek downtown to find an independent coffee shop serving up a superb menu and drool-worthy coffee. In addition to a gorgeous interior design and perfect latte, they also boast homemade soda, gelato, divine baked goods (try the apple pecan crepe), and savory soups and sandwiches. They also host live music nights, which is a perfect fit for this elegant, Parisian-style venue.
This article was compiled by Andrea Banks, Yelp Ottawa's Community Manager. Follow her on Yelp and on social media @yelpottawa.
Correction: A previous version of this blog incorrectly stated that Happy Goat Coffee opened in 2010, when it actually opened in 2009.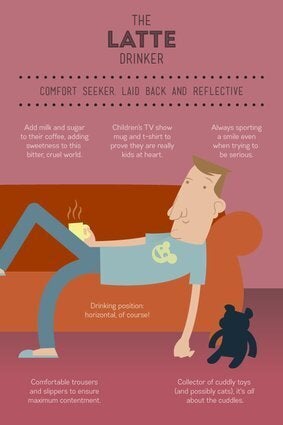 What kind of coffee drinker are you