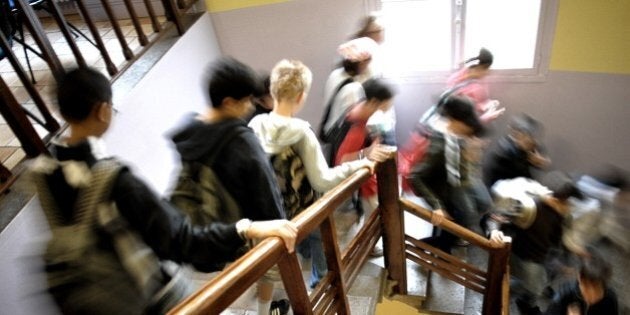 Today started like most days do. A cup of coffee, the morning news, a brief check on Twitter and a visit to Facebook. A friend of mine posted a question on her timeline. When would the kids be dismissed on the last day of school? It's always some odd time like 10:38 in order to fulfill the number of instructional hours as designated by the school contract.
On the other hand, today was not at all like any other school day because there was no school. No lunches to pack. No sleepy heads to wake. No rush for the bus. The neighbourhood was quiet. Oddly quiet. Has summer vacation arrived? It certainly seems so. Sunny and 25 degrees. The usual downtown business and golf shirt attire replaced with flop flops, sun dresses, shorts and a slower pace.
But it's not summer. It's May. My kids should be in school and I should be busily running from meeting to meeting. My mother-in-law should be with her group of friends, doing what her group of friends does. All that had to change today.
My kids didn't go to class. I changed my meetings. My mother-in-law came to my house to watch the boys. Why? Because the government has dismissed us, like schools dismiss children on the last day, unusually early, from an important conversation.
I'm careful to say the government because I know teachers. Many of them. And they want to talk. They want to explain. They want to be paid, in my un-coached 12-year-old's words, "a fair wage."
They want to show up early in class to prepare for the day. They want to have lunch at the school. They want to coach cross-country running. They want to help with community art projects. I happen to know this because I share a community with them. And I also know the government doesn't want them to do this.
I do not know this government. I do not understand how you base a working budget on an LNG project that is years away. If I built my own business plan on a project I have yet to secure, I would not have a business. I do not understand how a former education minister and now premier who has a child in private school claims to understand the plight of parents in public school. I just don't.
I also worry that my government does not know me. They don't understand that I'm in business to make a living but also to have a life. They don't understand that I could live in most any other province and benefit from much more than I do here. But I don't. All of us in the B.C. Southern Interior joke that's it's called the sunshine tax. The price we pay to live here. Not sure it's a tax I can afford to pay any longer. Maybe it's time to go.
British Columbia has much to boast about but it also has its shame. We are national leaders in child poverty, housing inaffordability and lowest per student funding in public education.
So today's word, boys and girls, is dismissed. Dismissed from the process, dismissed from the conversation, dismissed from the opportunity. That's how I feel as a parent and that's how I feel for my kids who tomorrow will return, temporarily at least, to school. And while they'd hardly admit it, they didn't like not being allowed to go to school today. We all want to belong: public school teachers, public school parents, and public school students.
Ironically, government ultimately belongs to all of us. It seems to me, someone forgot to tell them that. Maybe they were away from school that day. Shame.
More blogs on the B.C. teachers' strike: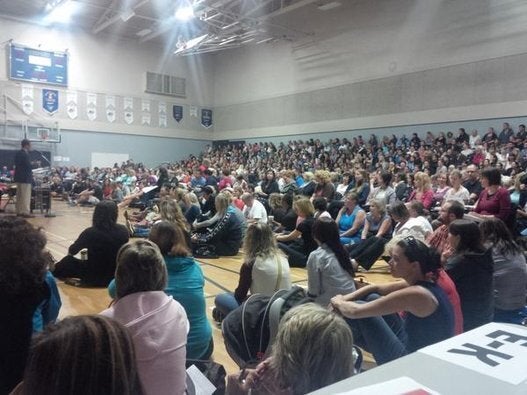 B.C. Teachers' Strike 2014