Don't ever call Disney princesses damsels in distress. The entertainment empire has made leaps and bounds in proving their female characters aren't just stunning, they're daring, courageous, strong and inspired — just like the little girls who look up to them.
Set to a youthful remix of The Script's "Hall of Fame," the 1:20-minute clip above shows a montage of Disney princesses leaping through the air, scaling rocks and running though forests spliced with footage of real girls being athletes, explorers and academics.
And it's not just new princesses like "Brave's" Merida or "Tangled's" Rapunzel who are featured in the spot. Classic princesses like Cinderella, Belle, Jasmine and Ariel make an appearance and are just as inspiring.
Watching the video, it's impossible for young girls not to feel empowered and for us big kids to feel nostalgic. And for both, the message is clear: don't give up on your dreams and remember, as the voice-over points out, "for every girl who dreams big, there's a princess to show her it's possible."
In 2016 Disney ran a similar ad titled "Dream Big, Princess – Be A Champion," and like this year's ad, it featured kick ass young girls and a mix of old and new princesses.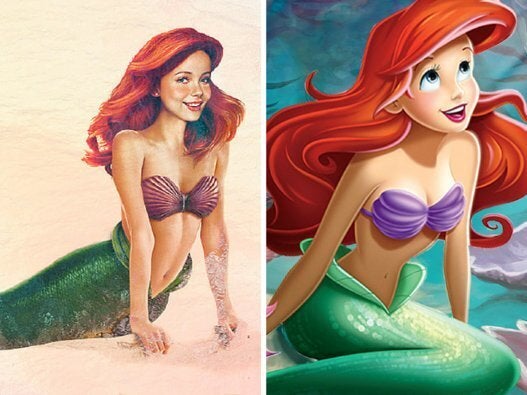 What These Disney Characters Would Look Like In Real Life