Ariel rocking Sergio Rossi? Cinderella in Stuart Weitzman? Tinkerball flaunting some Louboutins? Our favourite Disney Princesses just got a major upgrade in the shoe department.
Walt Disney animators and married couple, Normand Lemay and Griselda Sastrawinata-Lemay, are making all our Disney dreams come true by creating designer-inspired Disney heels that we're totally drooling over (even if they're just illustrations).
Griz, a visual development artist and character designer, and Norm, a storyboard artist, both run a fascinating Instagram account that takes on some of pop culture's finest moments and illustrates them in unique ways.
This series in particular began in October and matches 34 Disney heroines and villains with their ideal designers to create the most magical pair of heels since Cinderella left hers at the ball.
"Something sweet, simple and dainty for my favourite princess," Griz and Norm write.
To see all the incredible looks, head over to Griz and Norm's Instagram page.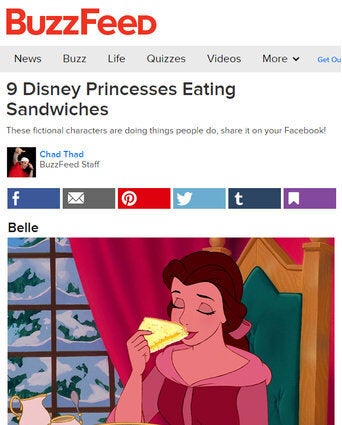 Where Next For This Disney Princess Trend?