If there was ever a case showing why you should take a break from your phone, this is it.
A woman nearly crashed into a Richmond RCMP cruiser earlier this week. When she was pulled over, officers found that she'd been busted for distracted driving a dozen times before.
Cpl. Dennis Hwang said he'd never seen such an extensive record before, and told the CBC that the woman might be a good candidate to have her license "reviewed."
Currently, distracted drivers in B.C. are slapped with three penalty points on their licences and a $167 fine. Insurance rates are hiked for anyone who racks up more than three points.
Karen Bowman, who works with Drop It and Drive, told News 1130 that those punishments aren't enough.
"I think the fine should start at a minimum $500 and I think it should double every time," she told the station, adding that repeat offenders should be suspended.
(Or, at least, have their phones taken away.)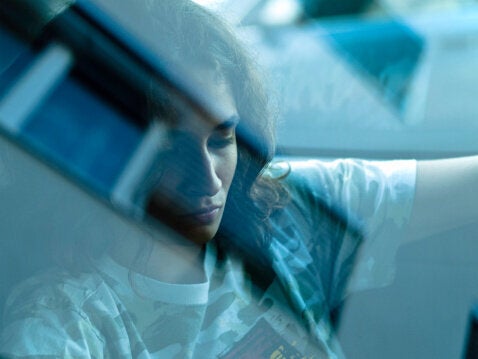 LOOK: Common Distracted Driving Violations