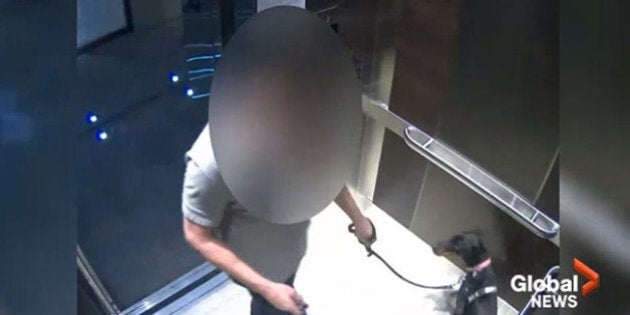 An alarming elevator surveillance video that seems to show a man aggressively hurting a dog has prompted an investigation by the B.C. SPCA.
In the video, an unidentified man appears to repeatedly kick the dog he is with and at one point is seen tugging on the leash so hard that the animal is lifted into the air. The footage, obtained by Global News, was emailed to the SPCA in the last few days. It recorded at the Private Residences in downtown Vancouver's Hotel Georgia, said the news outlet.
The SPCA obtained a warrant during its investigation, reported Global. The dog is now in the SPCA's custody, according to News 1130.
"The dog is now safe," the SPCA's Marcie Moriarty told The Province. "We absolutely are following this investigation. It's always disturbing when you see animals being harmed in any way."
UPDATE - Aug. 23, 2014: The man in the elevator video has been identified as Des Hague, according to court documents, reported Global News. Hague is the president and CEO of Centerplate Inc., one of North America's largest sports arena catering companies, said The Vancouver Sun.
Hague's lawyer released this statement to Global:
"I take full responsibility for my actions, this incident is completely and utterly out of character and I am ashamed and deeply embarrassed. Under the circumstances of the evening in question, a minor frustration with a friend's pet caused me to lose control of my emotional response. Unfortunately, I acted inappropriately, and I am deeply sorry for that and am very grateful that no harm was caused to the animal. I have reached out to the SPCA and have personally apologized to the dog's owner. At this time, I would like to extend my apology to my family, company and clients, as I understand that this has also reflected negatively on them."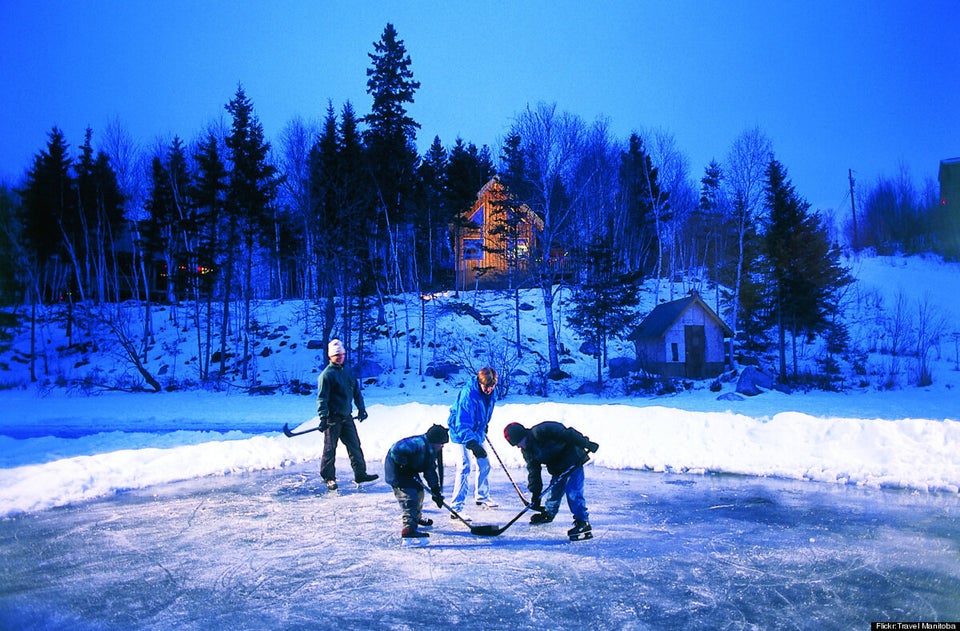 Best And Worst Places For Animal Abuse