Happy Halloween! Now, put down that bag of candy and let's get fit. Why wait until January and feel guilty that we've spent the winter holidays hibernating? I know it's hard to find time to work out, but our health is important; we take it for granted too often. It's about choosing to prioritize it. How many of us make time to pick up our morning bagels and lattes, but we won't squeeze in 30 minutes a day to keep ourselves fit and healthy?
I admit I'm guilty of this lately too! My cheat time is the fall; it's when I often fall off the fitness wagon. I would much rather sit in front of the fire with a cup of coffee (or on my iPad shopping!) instead of lacing up my runners and hitting the treadmill. But I am determined to change that pattern this year! And I know that doing something like this with others will help me stay accountable. On The Talk this week, Diana Ross' daughter, Rhonda Ross Kendrick, spoke about her own commitment to fitness and how she posts her morning workouts online for the same reason.
So I say let's start a plan together and get fit before New Year's.
Here's a simple, five-step regime we can all find time for.
Energize your mornings. A great way to start the day -- and stave off those 2 p.m. slumps -- is to energize your mornings. While we can't always rise with the sun and run 10km with a smile, we can get moving in the mornings before we go to work. Even walking can have just as much benefit as running or jogging. There was a recent episode of The Nature of Things that talked about how high-intensity training can be even more beneficial than traditional, longer workouts. Set your alarm 30 minutes early and try using a plan like Couch to 5k, where you alternate walking and running for short bursts. What I do is walk for 1 minute (4.2 on Treadmill), then run at a fast pace (8.6 on Treadmill) for 1 minute. I do this, back and forth for 30 minutes, four times a week. It may seem simple but the results will surprise you!
Find a meal plan that works for you. Exercise only counts for 20 per cent of a weight loss plan...what you eat makes up the rest. So eat properly, and when you're not sure what that means, find a meal plan that fits your lifestyle and dietary restrictions (i.e. if you're vegetarian or gluten-free). I like Rose Reisman's Personal Gourmet delivery plan. Reisman is a popular wellness and culinary expert, and her Personal Gourmet is meant for people who want to eat healthy and delicious food. She has Healthy Living and Weight Loss plans, and they are set to your calorie level. Her plans are balanced and customized; they don't go below 1200 calories a day. I make sure to include 10 grams of protein in each meal and I'm finding I actually enjoy eating fruits and vegetables now! I have my three meals and three snacks delivered the night before, so I'm ready to face the next day. Reisman's menus fill me up so well that I (almost) don't have room for candy!
Success is in the details. There's a fun book that came out in 2004 called French Women Don't Get Fat, and it has some great, practical advice. The author, Mireille Guilano, is the former president and CEO of Clicquot Inc. (as in Veuve Clicquot). She says there's little ways we can incorporate fitness into our lives...like getting off the subway a couple stops early and walking that extra 15 minutes. I think that's a reasonable suggestion! Take the stairs instead of the escalator. Walk to the restaurant instead of taking a cab (or ordering delivery). When I'm in New York City, I walk everywhere. In five-inch heels too! I don't do this in Toronto, for some reason, but I plan on fixing that. Fall is a beautiful time to be outside, and walking allows us to take it all in. There's no point rushing from place to place; besides, with this city's traffic, walking is the faster way. Plus, small changes like this are easier to implement and less of a challenge to become accustomed to.
Treat yourself...but in moderation. Mireille also says French women will eat a lighter lunch if they know they're going to be indulging in a hearty dinner. It's about using common sense, but also about not denying yourself pleasure. Right now my Halloween candy temptations are at a peak. So, maybe in moderation candy is OK? Rather than refusing to eat any of it, let's satisfy our cravings in smarter ways. Instead of eating a whole chocolate bar, have a mini chocolate -- and limit yourself to two a day (120 calories)! When I need a pick-me-up in the afternoons, I indulge in a 100-calorie can of pop. It hits the spot with a lot less calories than even a non-fat latte. We all have the ability to choose, so let's choose wisely. A calorie counter can really help with this.
Get support. Sometimes it's hard to find the motivation on our own. Which is why we're in this together! But for many people, peer support isn't always enough. That's when you need to call in the experts: a personal trainer, a nutritionist, a life coach...these are the professionals and it's not a sign of weakness to use them. I have my trainer and nutritionist on standby when I really need to kick it into gear. It's like the Beatles sang, "I get by with a little help from my friends...gonna try with a little help from my friends."
So what do you say? Ready to make a change for the better before all that New Year's pressure kicks in? It will also be a lot easier to stick with if we start it now. Seeing all the bags of candy out for Halloween and post-Halloween can be tempting, especially when you're a self-confessed candy addict, but visualizing myself entering 2014 as a more fit, stronger and healthier me...both mentally and physically (in my size 6 skinny jeans)...is all the motivation I need!
DISCLAIMER: I'm not a dietician or a personal trainer. I'm just a regular girl trying to find the fitness plan that works for me. And believe me, I've tried many! So follow me on @NatashaNKPR with the hashtag #NKPRfit and let me know how you're doing on our new plan to get fit before New Year's :)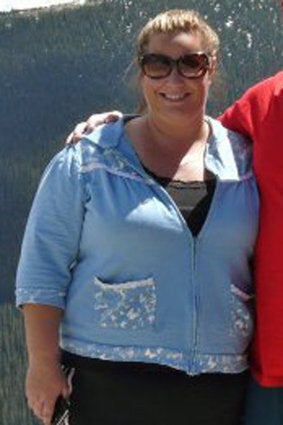 Weight Loss Success Stories