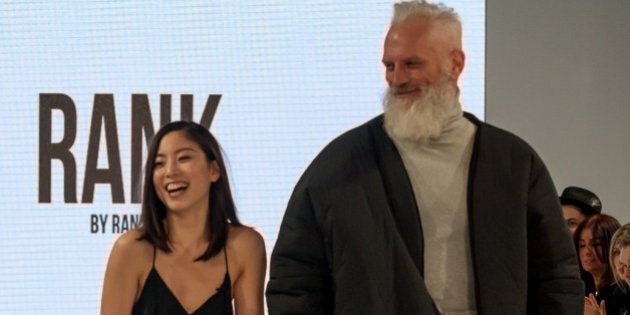 Toronto Men's Fashion Week (TOMFW) has changed how Canadian men think about fashion. The show has done a lot of things right (especially in promoting new designers) and has turned menswear from an afterthought into something worthy of a seven-day celebration of its own.
But menswear isn't immune to problems facing the rest of the business. The Canadian fashion industry has had a long-standing problem with diversity that it is seemingly unwilling or unable to address. With its marked lack of female designers, TOMFW continues this trend -- but it can do something about it.
To be fair, TOMFW has not locked women designers out entirely. Across three seasons and the one that kicked off this week, TOMFW has presented seven labels that include female founders. Four of them -- including Rani Kim, whose "Rank" show in 2014 deservedly took home Best of Show at the Emerging Men's Designer Awards -- are headed by female designers without a male partner. Three of these seven female-led labels will be featured in the current Fall/Winter 2016 show, a record for a single TOMFW.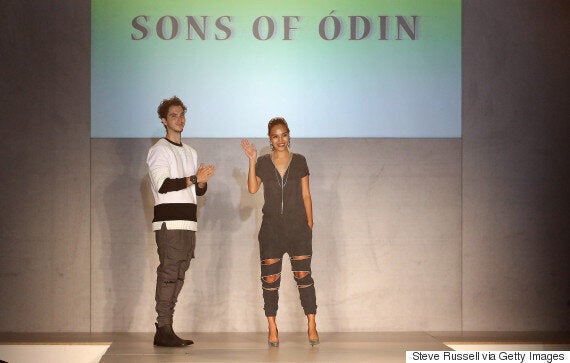 Sons of Odin design team Zakariah (L) and Char (R) at TOMFW
Historically, female designers have been behind about one in six of all collections presented at TOMFW. This may sound like a fair ratio for a menswear show (undoubtedly there exist some with no female representation at all), but I assure you that it is not. Women have as much business being at a men's fashion week as male designers do at womenswear shows around the world -- that is, a lot.
Just try finding an international fashion week without men's names figuring prominently into the headlining womenswear collections in some way. Could you imagine kicking off the latest season in New York without Ralph Lauren, Michael Kors, or Mark Badgley and James Mischka; starting Paris sans Louis Vuitton, Jean Paul Gaultier and Valentino?
Probably not. At male-dominated fashion weeks around the world, men might take a bow at the conclusion of around half or more of all womenswear presentations. If this roughly 50/50 split is business as usual, then why is it so easy to picture a men's fashion week without female designers lending their creativity to the mix, particularly one like TOMFW with its international ambitions?
If you think it's because there simply aren't enough Canadian women designing clothes men are interested in wearing, think again. Canada's commercial successes include Kit and Ace founder (and Lululemon co-founder) Shannon Wilson; New York's resident Vancouver transplant Dana Lee; the gals behind unisex brand Muttonhead (Paige Greene and sisters Meg and Mel Sinclair); and, going way back, Tristan co-founder Denise Deslauriers.
TOMFW has a responsibility to address its lack of female designers -- indeed, the sore lack of diversity in general -- both on its runway and backstage.
It would be safe to bet that there will be even more budding female designers soon following in their footsteps, all eager to vie for a piece of a burgeoning Canadian men's apparel industry forecast to be worth $8.4 billion by 2017.
TOMFW says it represents "the new millennial man who is unashamed about loving fashion and dressing for success." Judging by the show's track record, however, it seems the show gears itself more toward a stereotypical male audience -- the kind, I suppose, that may balk at unisex designs hitting the runway or potentially feel put off by a woman's name inside their favourite suit.
There are other ways of reaching the kind of safe, returning audience a fashion week needs to ensure long-term economic success, and it doesn't involve controversially cancelling and reinstating androgynous designers for allegedly being "too feminine" or largely eliminating female talent from the roster.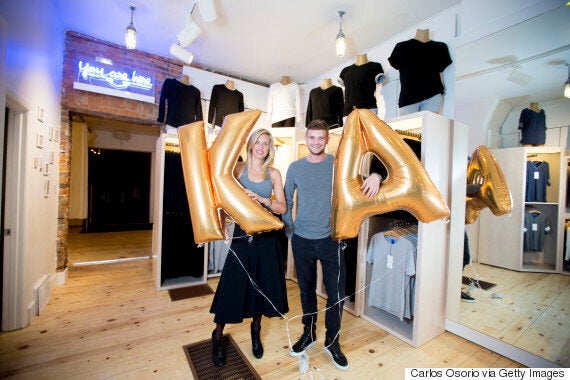 Shannon (L) and stepson JJ Wilson (R) at the launch of Kit & Ace Queen St.
That's because the new millennial men who do line up for this show, season after season, simply aren't stuck in the masculine mindset of yesteryear. Men who are unashamedly interested in fashion aren't afraid of femininity.
They represent many gender identities, numerous body types and myriad cultures. Some consider themselves manly, some consider themselves feminine, some neither at all. This diverse group of men doesn't just like to see female designers on the runway, it expects it.
TOMFW has a responsibility to address its lack of female designers -- indeed, the sore lack of diversity in general -- both on its runway and backstage. Admittedly, this shortfall is a byproduct of a much greater problem facing fashion at large.
Though one menswear fashion week can't be expected to fix an issue as big and complex as the industry itself, what TOMFW can do is lead by example and take its own show a small first step in the right direction by bringing more female designers to its stage.
TOMFW revolutionized Canadian menswear once. I'd like to see its organizers do that again, and this time bring the rest of the world along for the ride.
Follow HuffPost Canada Blogs on Facebook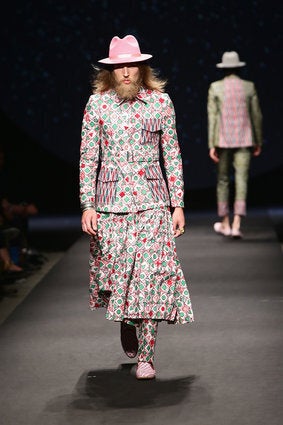 Highlights From Europe's Men's Fashion Week