It's not often that you see divorce being celebrated between the two parties splitting up, but that's how one Calgary couple has chosen to mark their soon-to-be separation.
Shannon and Chris Neuman took a selfie outside the Calgary Courts Centre last week, both parties beaming into the camera after filing for divorce.
Shannon uploaded the picture to her Facebook page, complete with the hashtag "#divorceselfie," where it's been shared more than 27,000 times.
(UPDATE: The post is now unavailable for viewing by the public.)
In the caption, Shannon explains their smiling faces after having "done something extraordinary."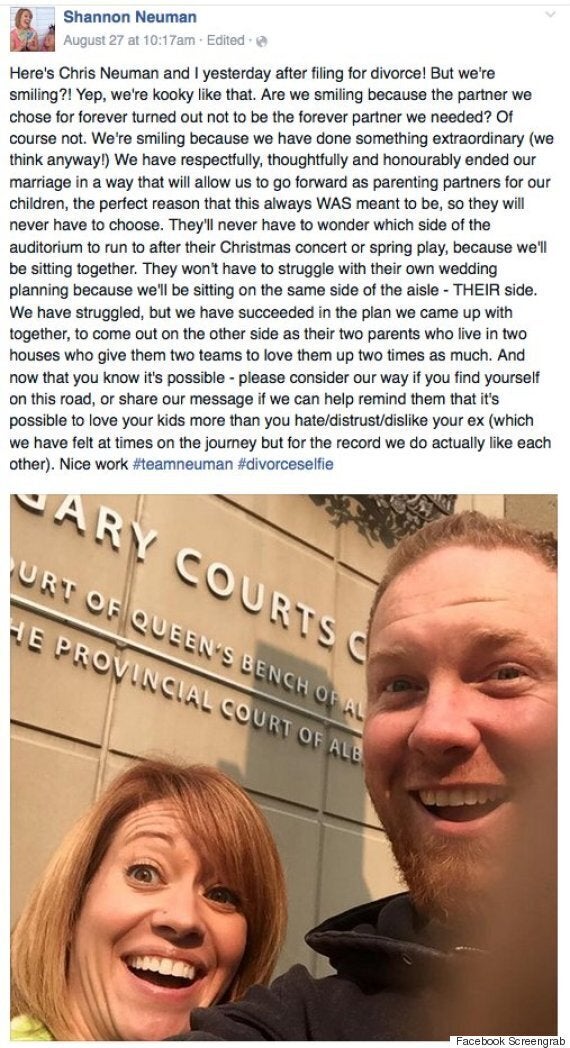 "We have respectfully, thoughtfully and honourably ended our marriage in a way that will allow us to go forward as parenting partners for our children, the perfect reason that this always WAS meant to be, so they will never have to choose."

"They'll never have to wonder which side of the auditorium to run to after their Christmas concert or spring play, because we'll be sitting together. They won't have to struggle with their own wedding planning because we'll be sitting on the same side of the aisle - THEIR side."
Plenty of Shannon's friends congratulated the couple in the photo comments, applauding them for the "inspiring" way they handled the separation.
The Neumans, however, aren't the only ones celebrating their split in an amicable fashion on social media.
Keith, 36, told the Huffington Post the pair realized the selfie might seem a little off-color, but that ultimately it's set the tone for family and friends who might find interacting with the newly divorced couple awkward.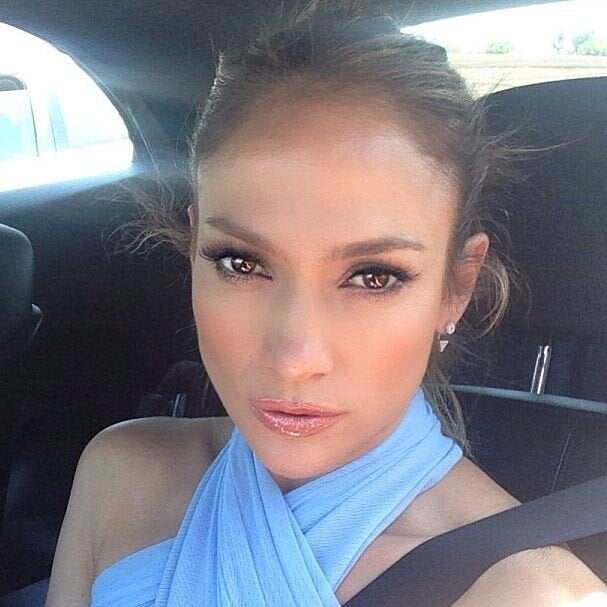 Best Celeb Instagram Selfies