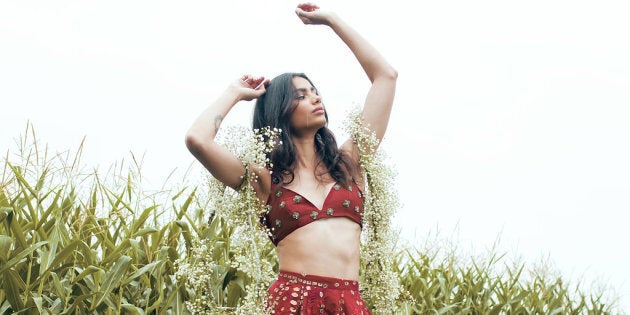 As many gather this week, they'll don their finery to honour the new moon, traditions, and connections between friends and family.
A few Canadian designers and retailers share some popular Diwali looks this year.
Black and yellow, black and yellow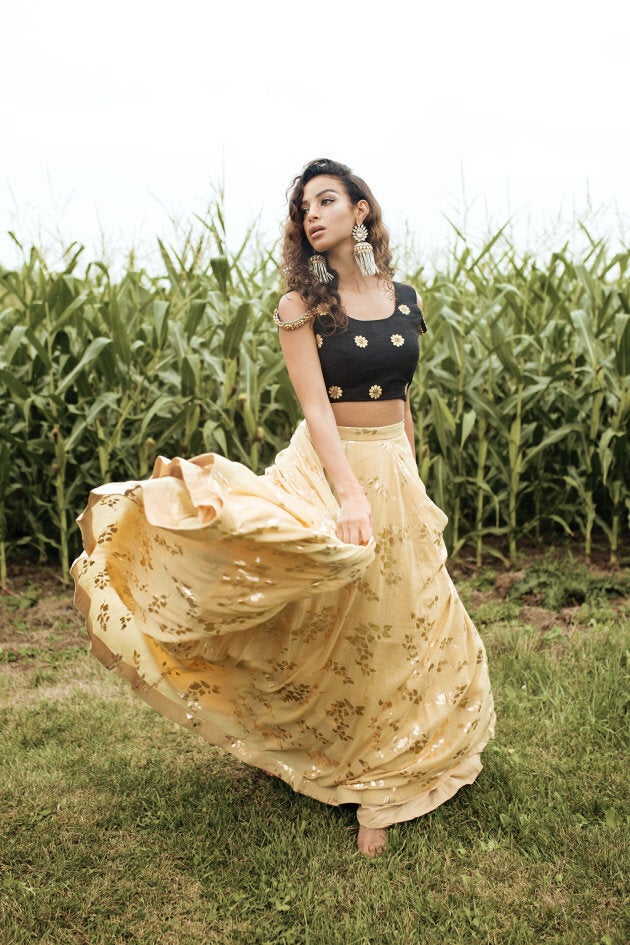 Gold and black are a classic colour combination that you can never go wrong with it. The nile skirts also comes in pink, blue, grey, yellow and more colours, so you can style it according to your taste.
Blue belle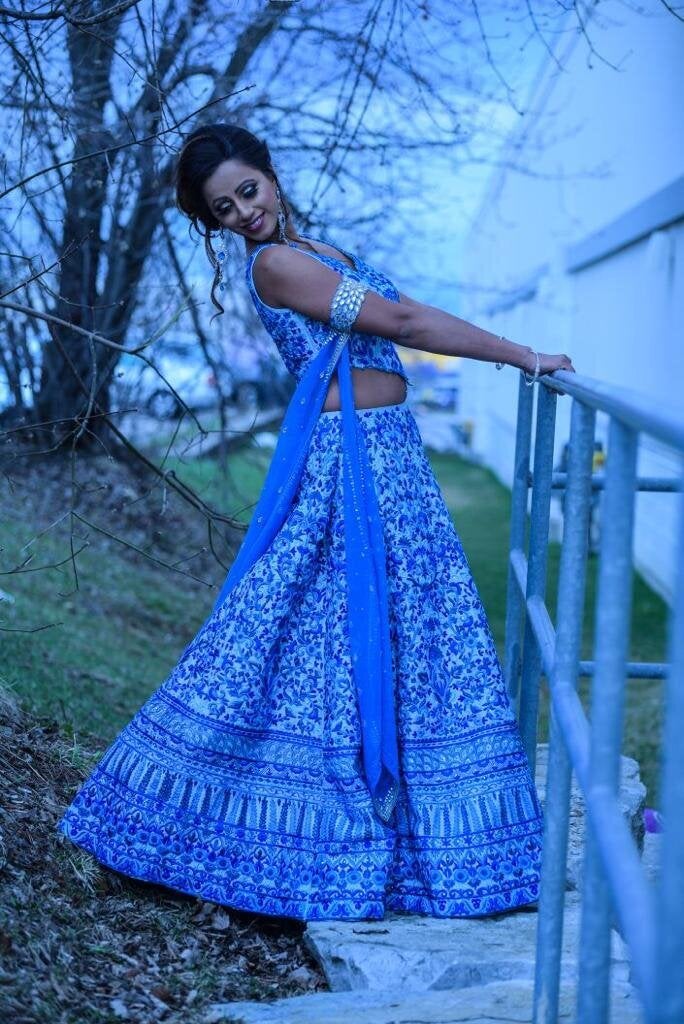 Designer Dinesh Ramsay's eye-catching outfit is perfect for Diwali with its stunning shades of blue, which complements the vibrants colours of the festival.
The raw silk, full-flair 10-panel lehenga with handmade thread embroidery pairs well with a short choli-style blouse and stylish modern dupatta.
Ebony and ivory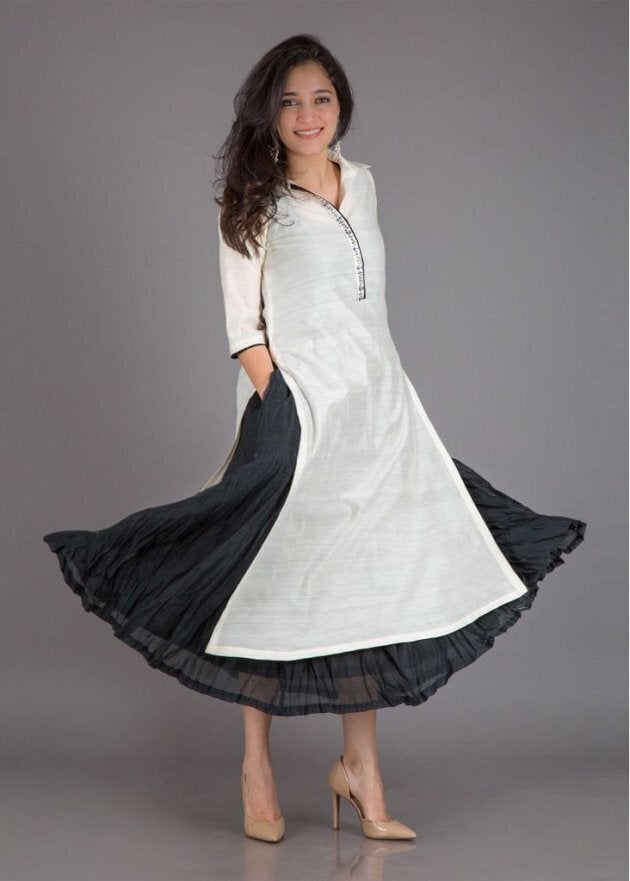 Crafted in silk Chanderi and finished with shell buttons and thread-work detailing, this ensemble is a simple, yet elegant go-to for Diwali occasions.
Dress it up with a pair of nude heels or wear it with juttis to give it perfect Diwali look.
Golden hours
This regal jacket-style dress is worn over a raw silk lehengas with a grand flare. The overlay is intricately embroidered with various gold shades of zardosi, antique zari, pearls, resham and just enough mirrors to give it a traditionally modern look.
Buy it here: bluepeacock.ca
Pastel party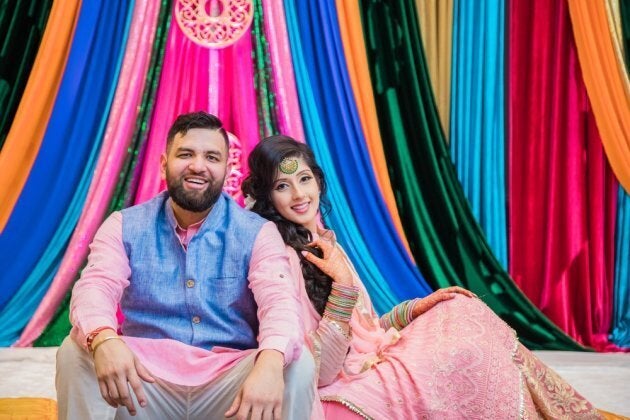 The festive season is also a time for men to step up their fashion game, so jazz up your favourite kurta with a classy nehru vest and this Vishal Damecha ensemble becomes a perfect outfit for Diwali.