If you're headed somewhere hot and sunny this March Break, a stylish beach bag is a must-have for lugging around your beach essentials.
So this week, With Wendy is teaching us how to make our own adorable beach bag. Wendy says this is a simpler DIY tutorial that can be completed in a weekend. She recommends visiting the patio fabric section of your local fabric shop, where you will be able to find a durable and sturdy fabric that will give your bag structure.
See how Wendy's beach bag turned out below:
Wendy Liu is a Toronto-based DIY fashion guru. If you love her amazing DIY tutorials as much as we do, head over to her blog With Wendy or subscribe to her YouTube channel.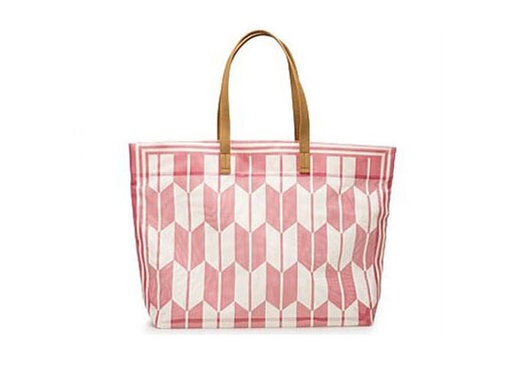 9 Stylish And Practical Beach Bags To Buy Now