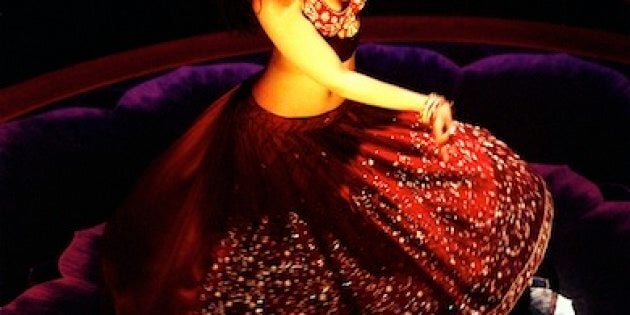 After sharing her money saving, skin treating DIY oil cleanser, actress Anita Majumdar shares another one of her secret beauty remedies.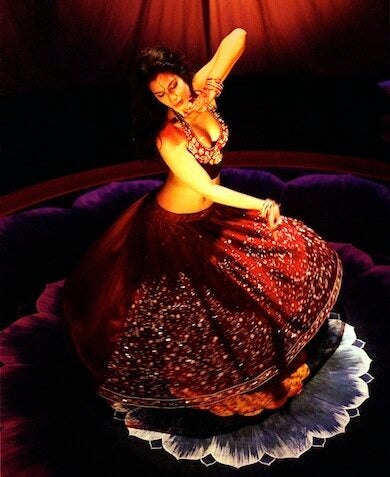 (Photograph from Cahoot's Theatre Company & Nightswimming's production, 'Bombay Black')
It's not a secret that I love all things skincare. And makeup. Oh, and hair! But lately I've been finding ways to do it myself at home and finding better results than the stuff I've shelled out $75 and upwards for.
I was hanging out with the gals at Jugni Style a while back when I mentioned how I stumbled on a DIY shaving oil that stopped razor bumps and ingrown leg hair in their tracks, and Joti and Manjot asked if I would share it, ASAP!
First, a disclaimer. Yes, I'm a brown girl. No, I don't wax. Here's why.
The only time I've attempted to wax my legs was just before I was about to go on tour for Bombay Black. I have this habit of forgetting to shave my legs in the winter (because in Toronto, my legs never see the light of day until May!). Bombay Black had me wearing a very unforgiving costume that revealed my legs every time I twirled (which in this play, was all about the twirling!). I thought I was being very proactive: "This way I won't have to worry about shaving on the road and I'll never be embarrassed for forgetting," I thought.
So I went to a spa for what seemed to be the longest 2.5 hours of my life. The girl not only burned my leg with the wax a few times, she spent the last hour tweezing out most of the hair. Bruised (literally!) and embarrassed, I went to rehearsal the next day and we were about to do a full run of the show in costume and my very hetero, very male director, who makes it a point never to comment on women's bodies asks, "Um Anita... did something happen to your legs?"
That was precisely when I decided I just wasn't meant to wax in this lifetime. Just good 'ol shaving for me.
Hope you enjoy it as much as I do!
Popular in the Community