At some point since the whole distressed, frayed denim trend came back into fashion in a huge way, your mom probably asked if your jeans looked like that on purpose.
And while your mother continues to wonder why you spent your hard earned dollars on a pair of jeans with holes and unfinished edges, you can further alarm her by telling her you took a perfectly good pair of jeans and did this entirely yourself.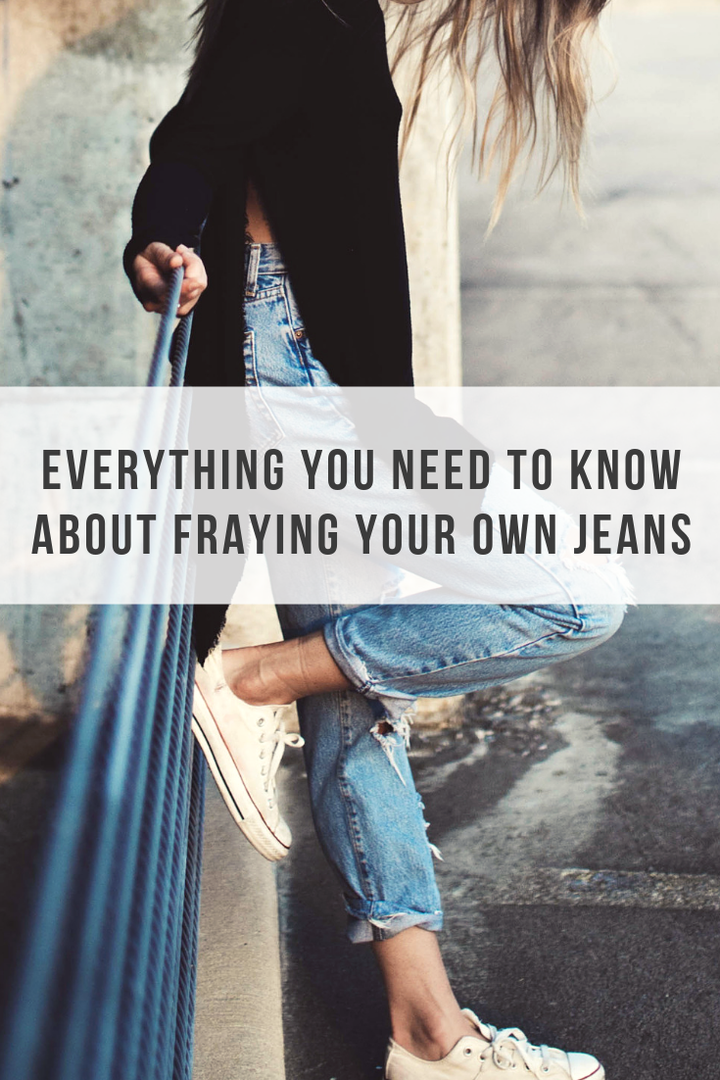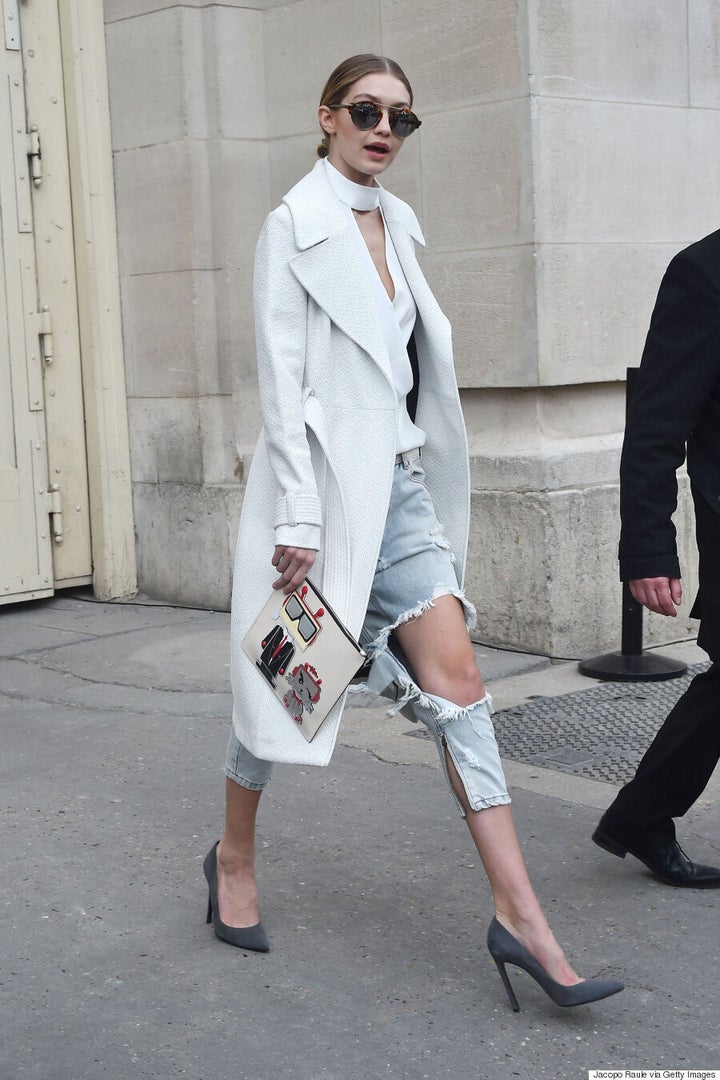 One of the more playful denim trends to pop up within the last year are frayed fringe hems.
Everyone from Acne Studios to Vale Denim offer up some fringed styles that may be out your price range, but not out of your grasp. You just have to put elbow grease into it.
It looks intricate upon first glance but trust us, you can DIY this designer look with just a few tools you probably have lying around.
This is what you'll need to create this fabulous frayed fringe hem:
Tailor's chalk or washable marker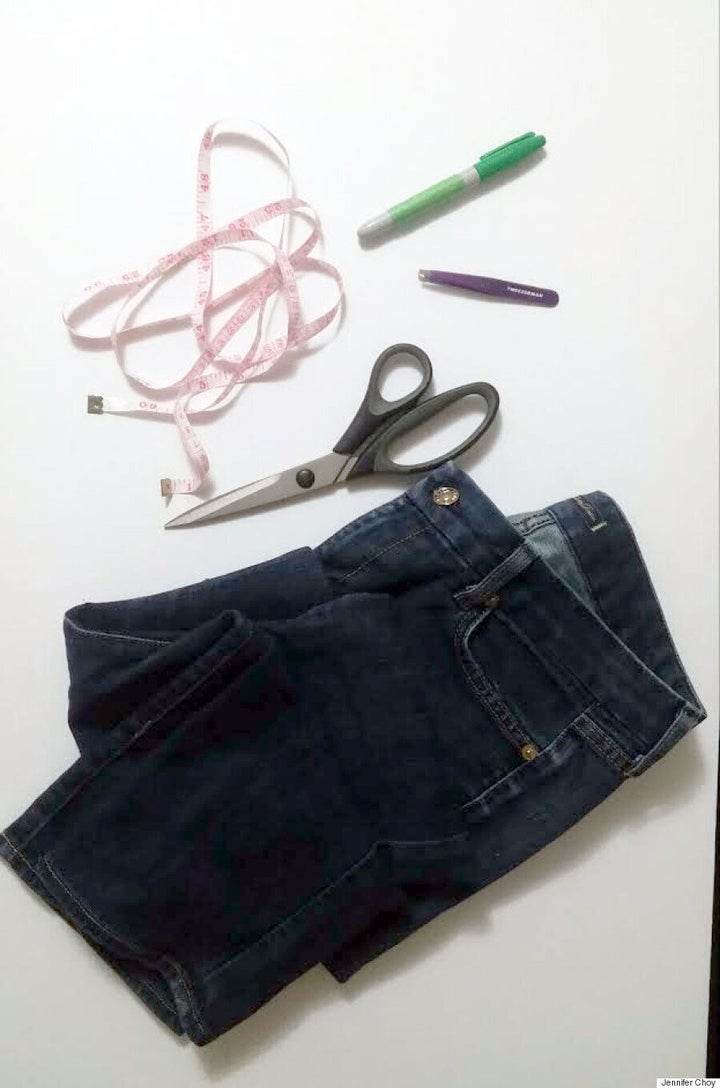 This DIY works slightly better with wider leg or boot cut jeans but hey, there are really no limits when it comes to fashion so do whatever your stylish heart desires.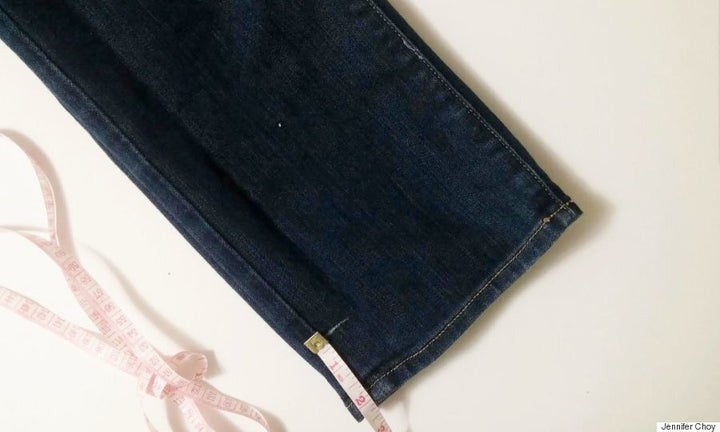 Start by measuring out where you want to cut the hem and use your chalk to mark it. Just above the ankle is usually a good length, but perhaps you want to get a little more adventurous and make yourself a more cropped style.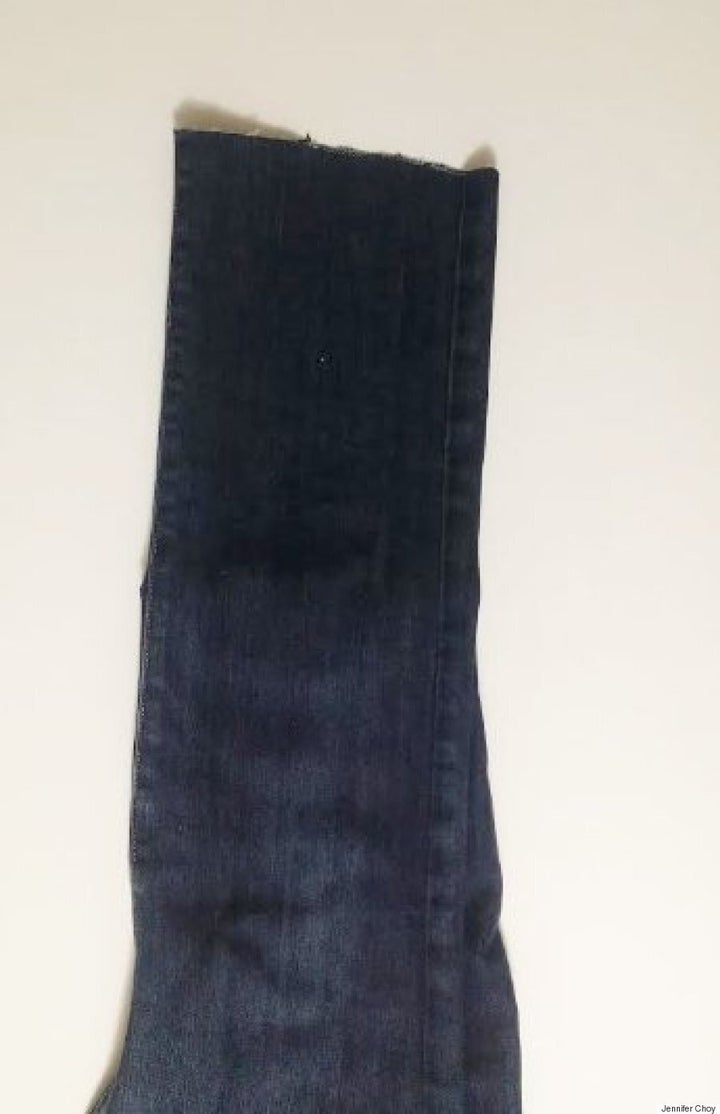 Use your chalk again to mark where you want the frayed fringe to start. This is up to you as well, but two inches above your newly cut hem is a pretty good place to begin. You can always get more fringe happy later if you're really loving the effect.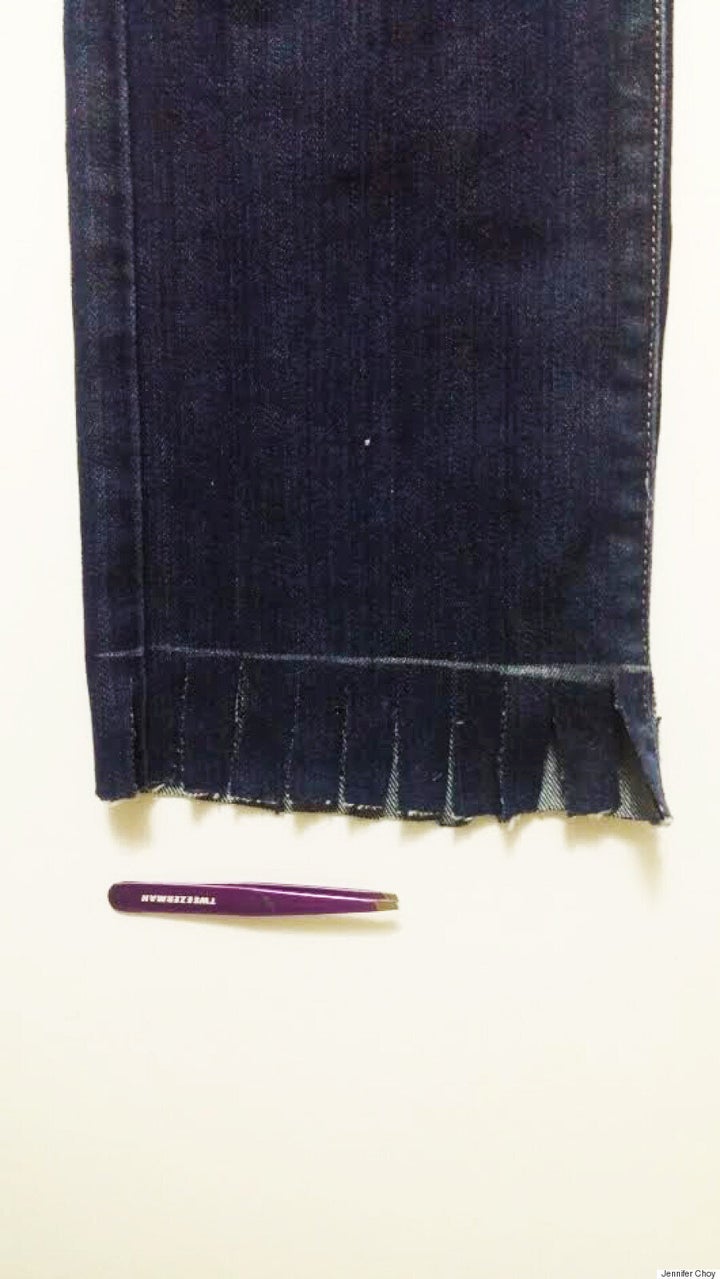 If you've ever DIY'd a frayed hem before, this is the one additional step you'll have to take to achieve the fringed look.
Use scissors to cut little horizontal strips that are about one-inch in width from the bottom of the hem to where you have made your marking in step two. It will look a bit like a chamois mop.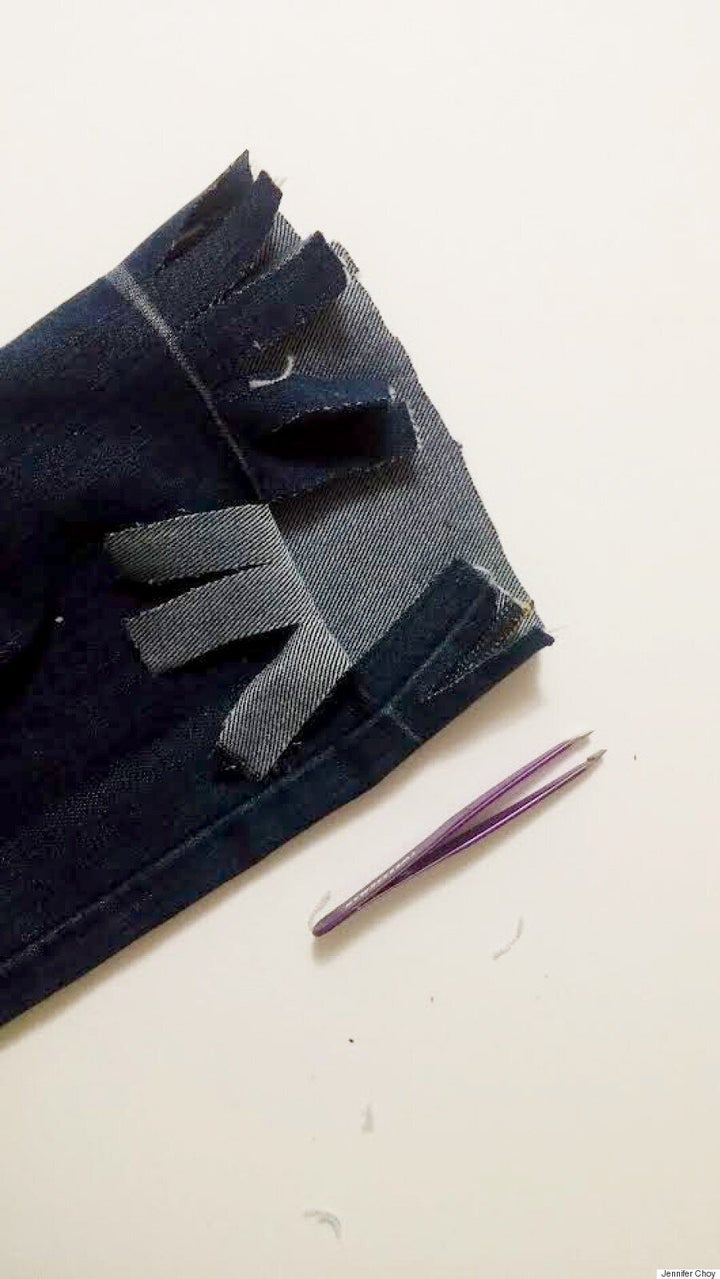 Grab one of your horizontal strips and use your seam ripper or tweezers to start loosening up the edges. If you look at the back of the denim, you'll see little white threads running horizontally throughout the fabric. You can start pulling these out entirely as they keep the fabric together, and in this case, you don't want that.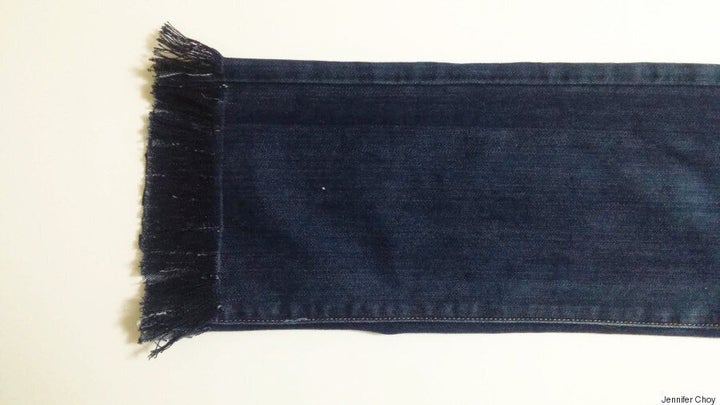 Once you've frayed all the horizontal strips you created, you will have the desired effect. The very last step is to toss your newly frayed jeans in the washing machine and dryer.
And voila! You now have runway worthy frayed fringe.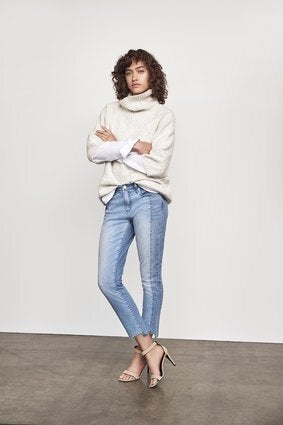 Step Hem Jeans