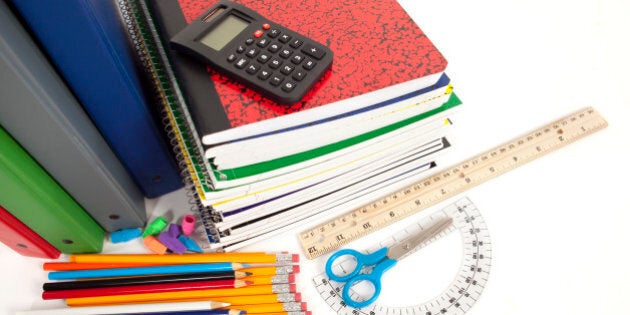 It's not always easy to get the kids excited about going back to school, but inviting them to decorate their own super cool, personalized school supplies just might help. As an added bonus, customizing school supplies is a fun end-of-summer arts and crafts activity the kids can do at home. (Who needs camp?)
All you need to get going are the right supplies -- and they don't have to be expensive. Start with the basics like plain binders, notebooks, pens, pencils, paper clips, and erasers; then, stock up on the fun stuff such as glitter, colourful fabrics, and interesting images from magazines.
To help you and your kids find inspiration, we've compiled a gallery filled with fun, easy and inexpensive ways to jazz up this year's school supplies.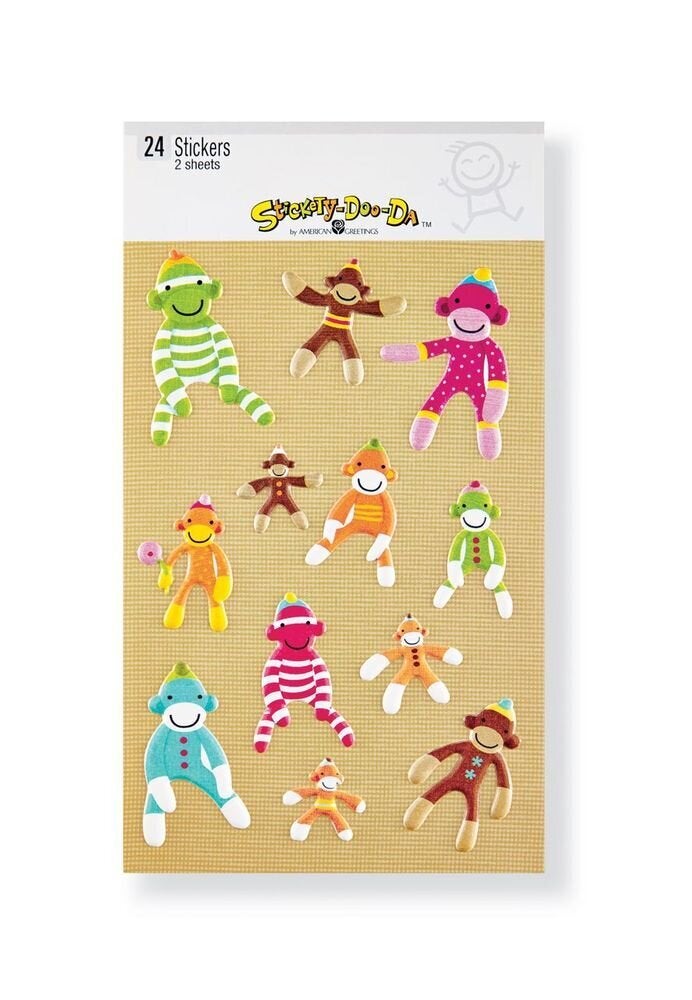 8 Fun Do-It-Yourself School Supply Decorations
1. Dress up a plain binder with a collage of magazine photos or with various textured stickers, like these funky monkey stickers from Carlton Cards. Slapping some style on otherwise boring school supplies lets your kids show off their personalities and own something that looks unlike anything their friends brought to school.
2. Give boring old paperclips some heart by transforming them into, well, hearts! This project is quick and easy, and elevates the standard paper clip from an innocuous staple to a pretty accessory. For instructions on how to shape the perfect paperclip heart, check out How About Orange's how-to guide.
3. Cover notepads with soft, pretty fabrics (and coloured tape!). The easiest way to do it is by prepping the notepad with a fusible web like Steam-a-Seam. That way, you can simply iron it on. For a detailed run-down of how to do it, see Going Home to Roost's instructions. If you start with a cool patterned notebook, your kid will already have a strong foundation to make a stylish academic statement.
4. Don't adhere to the usual uses of tape. Instead of using tape for its more traditional purposes you can use coloured and patterned tape to decorate pretty much anything. For example, tape the cover of your boring spiral notebook to make a creative statement when walking between classes or colour code the spines of your binders to differentiate between subjects. Add some flare to your pencil cases or maybe wrap your writing tools to easily identify a pencil thief! And of course, you could just use it as tape.
5. Carve plain erasers into customized stamps. This fun project will result in cool-looking erasers that the kids can use to stamp neat designs on their other school supplies. Craft Tuts+ has a great step-by-step tutorial on how to make the perfect eraser stamp.
6. Turn regular ballpoint pens into works of art with papier-mâché. The newspaper makes an excellent base for painting on, and you can even craft some fun shapes like these ones by Paper Crafts for Children.
7. Transform an old pair of jeans into denim locker pockets that can hold pens and pencils in style. Thrifty Fun recommends decorating the pockets with fun iron-on patches and colourful buttons.
8. Protect books with a cute felt blanket -- complete with a pouch for pens or small notepads. This project is a great way to introduce your kids to basic sewing techniques too! Spoonful outlines how to make a book blanket customized just the way you like it -- with a pouch, a penholder or even a button flap.
9. Glam up plain pencils with glitter. It's easy to add some bling to your pencils; all you need is a little bit of glue and a little bit of glitter -- or a lot, depending on your kid's preference.