The cold winter weather is finally here, but that doesn't mean you can't rock a skirt.
This week, With Wendy is teaching us how to create a wool skater skirt, also known as a circle skirt. Paired with leggings or thick tights, a sweater and your favourite winter boots, you can keep cozy in this fun voluminous skirt throughout the chilly season.
To make your skater skirt, all you will need is the skirt fabric, a long zipper and about two hours to spare! Here's how Wendy's skater skirt turned out:
Wendy Liu is a Toronto-based DIY fashion guru. If you love her amazing DIY tutorials as much as we do, head over to her blog With Wendy or subscribe to her YouTube channel.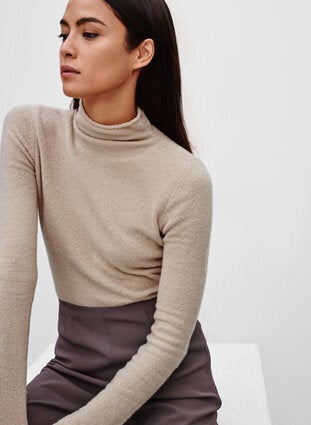 Style Rescue: Winter Work Wear