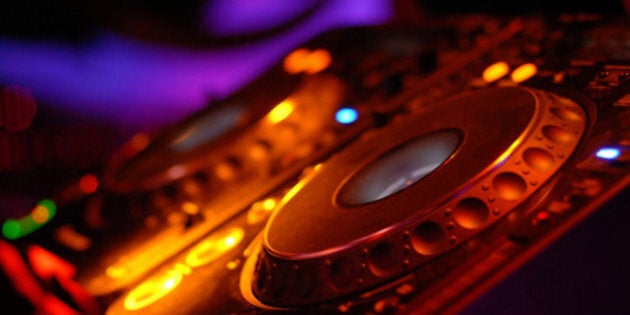 Quick Study [kwik stuhd-ee]: The Huffington Post Canada's tips to make your life a little sweeter, five minutes at a time. Think of it as a cheatsheet for your general well-being.

For the next 30 days, we're checking out how to take a break from your busy holiday schedule and relax -- in unexpected ways.
The Huffington Post Canada talked to DJ MelBoogie, Canada's only all female hip hop show, on escaping from those hectic work weeks.
HuffPost: How do you suggest taking a break from the stresses of the holidays?
DJ MelBoogie: I find getting in front of my turntables and putting together a mix is very relaxing -- don't think about it, just do it. It gets my mind off whatever might be stressing me out at the moment and I can seriously get lost in the music for hours.
No time to make a mix? Try her playlist to get you dancing and destressing all at once.
Huffington Post blogger Kay Goldstein says music is not only about enjoying yourself, it can also be beneficial to one's health.
For many people music can be a great way to help them focus or even to heal. The right music can relax us or actually evoke brain wave frequencies associated with meditative states. Do a little research and a little experimenting. When you find something, use it as much as you like, but remember, as with all meditation, don't get too attached to it. We all need to learn how to be connected to our most peaceful self no matter where we are or what we might be hearing. Check out the rest of her post.
WATCH: DJ MelBoogie says 'Palance' is the perfect way to release steam. Palance is a patois term originating from Trinidad which means to party and have fun. Check out this hilarious video that will get you up and 'palancing' out of your cubicle onto the chilly streets.
Do you have a favourite song to calm yourself down or rev yourself up during the holiday season? Let us know on Twitter at @HuffPostCaLiv or in the comments below.