No matter how old your child is, they need a passport to travel. In Canada, all children, even newborns, need their own passport with a maximum validity of five years.
How do you get your baby a passport?
First, you'll need to download a child's passport application from the Passport Canada website. Fill it out and submit it with two identical passport photos, a fee, and your baby's birth certificate or Certificate of Canadian Citizenship. You can submit the application in person or by mail.
The processing times of your baby's passport depends on how you submit the application.
In person submissions take about 10 business days, whereas mailed submissions take about 20. If you're in a real bind, Passport Canada also offers urgent and express services so that you can get your baby's passport as early as the next business day.
What is an acceptable photo?
By far, the most difficult part of the application process is getting an acceptable photo of your baby. While the same rules for adult passport photos apply to baby passport photos, there are some key things parents need to remember.
First, a newborn can have their passport photo taken while sitting in a car seat, as long as a white blanket is used behind the child's head to provide a neutral background. However, no shadows can appear in the photo.
Second, a child's head and shoulders must be in the picture. If a parent's hand can be seen holding up the baby, the photo will be rejected.
And finally, Passport Canada "recognizes the difficulty in obtaining a neutral expression of a newborn and will allow for some minor variations." So if your little one isn't quite giving the camera a neutral look, don't panic! Passport Canada will sometimes accept a photo where your baby's mouth is open or even smiling.
In reality, baby passport photos rarely come out the way we intend. Take this little guy, for instance, who clearly wasn't ready.
Or this cutie who was far from impressed.
Despite this, you'll just have to keep trying until you get the right shot. But rest easy knowing that these failed attempts will make great keepsakes one day.
To see more hilarious baby passport photos, click here.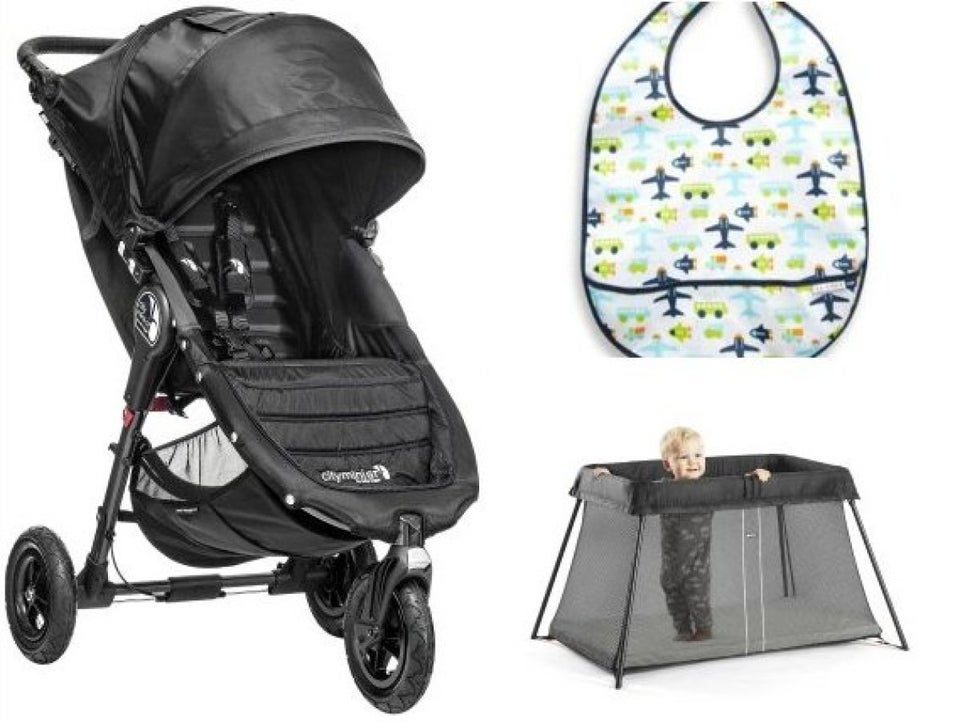 Essential Baby Travel Gear Picks from Family Travel Bloggers