In my line of work, I attend many events and meet lots of new people. Lately I have noticed that one of the first things I'm often asked is: "What's your Instagram handle?" They ask me to follow them and say they'll follow me back, and it made me wonder... is what's on their Instagram really who they are? What about when we google someone... or when they google us? Is what's online really reflective of who we truly are?
While it's more important than ever to be deliberate about what we post and how we want ourselves to be represented online, we can't actually control what other people are searching for or how they're perceiving us. It's only natural for them to search us; it's where the majority of our outwardly-facing activity takes place. It's where we post photos of what we're up to or what we're into, and it's how we reach out to our peers. But is this a fair way to get to know someone? Is what people find on your social media platforms an accurate portrayal of who you truly are?
"If I make a fool of myself, who cares? I'm not frightened by anyone's perception of me." Angelina Jolie
Not all of us have Angelina Jolie's reserve when it comes to how we are perceived by others. So, what can you do about it? If you are what you post, how can you ensure your social presence is authentic and well represented of who you TRULY are?
Here are a few tips on how to create an authentic online image, whether you're new to social media or already on board.
Think like your audience. Remembering that what you're posting will be read makes you more accountable for what you share. If you are a recent graduate looking for a job, potential employers are definitely going to look you up through social media. Draft up a great LinkedIn profile with a professional headshot, change your share settings on Facebook to private if you have non-professional content on there, and pay attention to the language you use on Twitter. Maybe you're single and just met a new guy... odds are he's going to google you. Are you okay with what he might find? What you are posting is shaping your reality because it's how you're being perceived by others. Ask yourself what they would think about you, and tailor your online presence to the image you want them to see and is most authentic to you.
Sharing is the new norm. It can be overwhelming thinking about how easily our information is shared today. Sometimes I hear people ask if everyone needs an online presence. I say it depends on what you want to achieve out of it (like a job, contacts, money, exposure, support, friends) but the short answer to this is most likely, YES. The reality is social media is not going anywhere and perhaps try to embrace it. The best way to do this is to look for the positive in it. I love social media because it gives me an opportunity to share a part of myself with the world and receive from others as well.
"It takes a lot of courage to show your dreams to someone else." Erma Bombeck
Remember it's not just about you. Stop thinking about just yourself in the moment when you are posting online; instead think about the contribution you want to make to the world. How are you adding value? What are you giving back? If you want to start a blog, what can you share that might be of use to your readers? Just like how many successful businesses started by providing something the world needed, you can create a social media presence based on what you can offer the world. Giving of yourself is part of what makes you a whole human brand and a good human being. And there's likely many people out there who could learn from what you share, empathize with your situation or encourage your dreams to grow.
Attract the right audience. You need to decide what message you want to send and who the audience is you want to reach. That way, when you meet someone whose first impression of you is your social media profile, you can feel confident that it's what you want them to see. Yes, you should post content that is a reflection of who you truly are...but you also need to know what your audience is interested in. You might feel hesitant about posting personal content such as what you're wearing #ootd, but the reality is, some of the most popular bloggers today like Arielle Noa Nachmani of SomethingNavy got that way because their audience absolutely cares about what they have to say. In Arielle's case, they want to know what her favourite trends are, what restaurants she loves and what she's up to on a regular basis. She posts authentically but she also posts what her followers want to read. And remember, social media is a two-way street. If you want your audience to care about what you have to say too, then start a conversation with them. Read what members of your desired online community are posting, interact with them, follow them and get engaged. Then when it comes time for you to post your own content, you'll know if it's appealing to that demographic and if you're using the right channels.
"What I know now is that we're all interconnected and that's a really beautiful thing. We have links to everyone else in our lives and in the world. Different people have different journeys for different reasons. You can't judge, but you can celebrate that there are connections everywhere."
There is no on-off switch. Because of how easy it is to access information, we can no longer hope to maintain separate online and offline personalities. Just look at the number of celebrities whose private lives are being made public and having adverse effects on their careers! I think you need to apply the same due diligence to curating your online content as you do your appearance, relationships or profession. I am me always; it's not like I change into a different person when I switch offline. You need to balance both your personal life and public profile in order to showcase yourself as a more diverse, well-rounded person, especially since people nowadays want to know the person behind the profile more than they did before. Staying mindful of your behaviour at all times is not a bad thing.
In the end, if you are deliberate about the image you want to portray to the world, you can inject that authenticity into everything you do, online or off. And then you won't have to worry when you meet someone new whether they ask for your Instagram handle or google you when they get home, because you'll be consistently and authentically... YOU.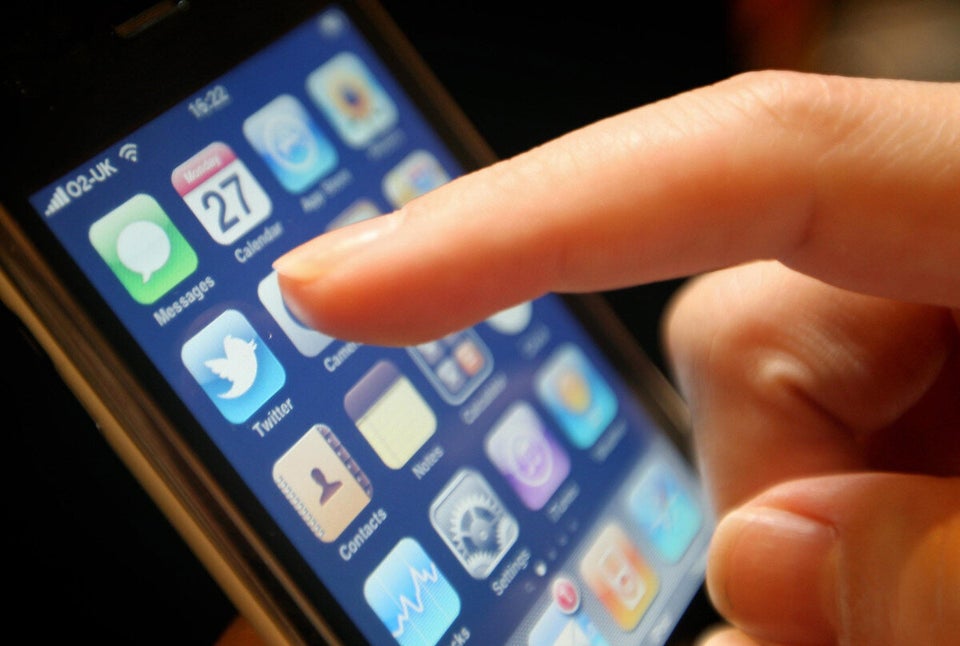 World's Top Countries For Social Media
Popular in the Community