For four years, the Sudanese military has waged a terrifying war against its own people, in the besieged state of South Kordofan. As the fourth anniversary of this disgraceful human rights crisis approaches next month; it is long past time for the world to finally do something about it.
Canada, home to a large Sudanese and South Sudanese community and once upon a time a key player in efforts to bring peace to Sudan, should put diplomatic, financial and humanitarian assets on the table to make sure that happens.
I have just wrapped up an Amnesty International mission that has been able to cross into the remote Nuba Mountain areas of South Kordofan that are controlled by the Sudan People's Liberation Army - North opposition.
The SPLA-N is fighting for greater autonomy for the state. The Sudanese military have responded by cutting opposition controlled areas off from outside access and launching an unrelenting campaign of indiscriminate aerial bombardment and ground shelling that has killed, maimed, starved, terrorized and displaced hundreds of thousands of people.
Wherever we went, there was an attack to document.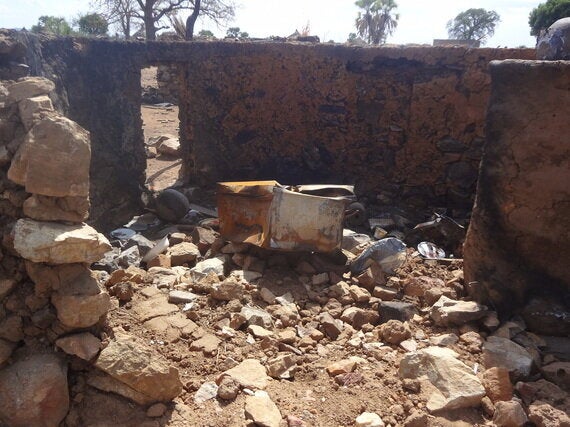 Nowhere near legitimate military targets, we recorded the devastating impact on civilians -- from the very young to the very old - of bombs pushed out of lumbering Antonovs, missiles unleashed from streaking MiG and Sokhoi fighters and long-range rockets fired by distant ground forces.
Heading into remote villages and sites where internally displaced people have fled for safety we found unexploded rockets, cluster munitions, bomb craters, shrapnel fragments and destroyed or damaged property everywhere. And everywhere means hospital grounds, medical clinics, roofs of primary schools, family shelters, mills for grinding sorghum, adjacent to secondary schools, food stores and fields, the middle of a football pitch and the compounds of local relief agencies. Antonov bombs even fell on a prisoner of war camp last month, killing two captured Sudanese soldiers and injuring four others.
By any measure it adds up to 48 months of crimes against humanity and war crimes. And a massive displacement crisis for an area home to about 1.2 million people.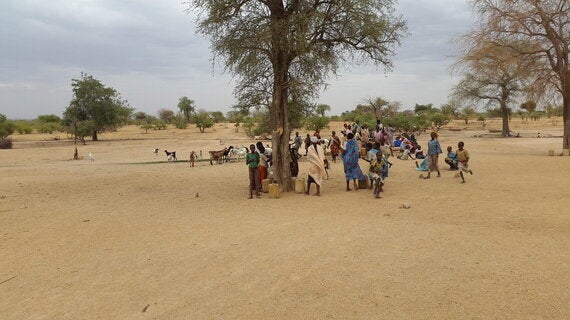 Close to 100,000 people have fled across the border into South Sudan -- itself wracked by civil war for the past 18 months. Hundreds of thousands more remain trapped and displaced within either the military or opposition controlled areas of South Kordofan. And with a humanitarian blockade enforced by the Sudanese government in Khartoum, that means food relief, essential medicines and school resources are not getting through.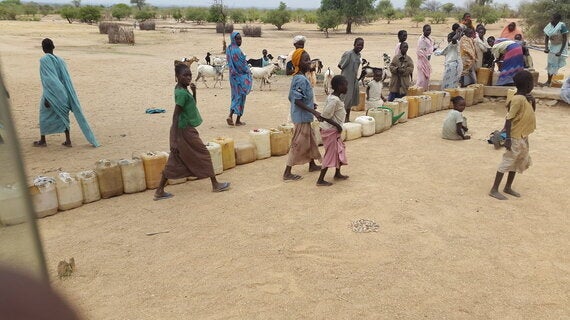 After four years it was not at all surprising, but still heartbreaking, to see how the violence has struck individuals, families and communities, not once, but repeatedly.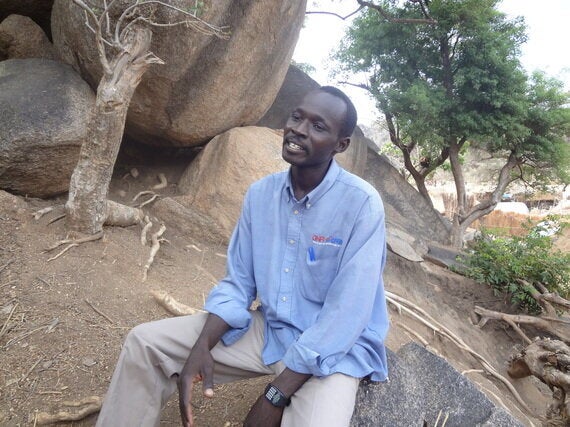 Alfadil, a teacher living in an IDP site, told us of the death in February of his wife, Nahid, who was eight months pregnant at the time. She heard the ominous droning of an Antonov and ran to ensure children in the vicinity -- including her own young son -- made it to safety.
Nahid was struck down by shrapnel and killed immediately. But her baby was still alive. With only one surgical hospital still operating (days away by foot), and other hospitals and clinics closed or scaled back after being bombed, sometimes repeatedly, there was nowhere to turn for medical attention to save the baby's life.
Two months later the Antonovs returned. Alfadil's two-year-old son was hiding in the family's shelter, along with his grandmother. That shelter was completely destroyed in the bombing, but fortunately the boy and his grandmother were not killed.
Alfadil then made arrangements to send his son to be with family in a refugee camp in neighbouring South Sudan. As he told us, "they killed my wife, they killed our baby, they almost killed our son. I cannot keep losing my family."
Alfadil, however, has remained behind with the IDP's because it is so important to him that he go on teaching in the makeshift school that is providing primary education for approximately 700 students, with classes as large as 150. All the teachers, only some of whom are trained, work as volunteers. And there is hardly an exercise book or piece of chalk to be had. But as he sees it, "only through education will we defend our freedom."
Understandably, Alfadil had strong words for the international community. He noted that the people of the Nuba Mountains have told the world, repeatedly, what is happening. Yet nothing happens. So he asks: is that because we do not matter?
The UN and the African Union must step up. There was minimal Security Council attention a couple of years back, which led to nothing and has faded away. African Union sponsored peace talks collapsed late last year and have not been restarted.
Both of those bodies, along with individual governments including Canada, must now exert forceful pressure on the Sudanese government to do three things: stop the bombing, allow humanitarian access and protect human rights in Southern Kordofan.
Because the people of the Nuba Mountains do matter; and this crisis must come to an end.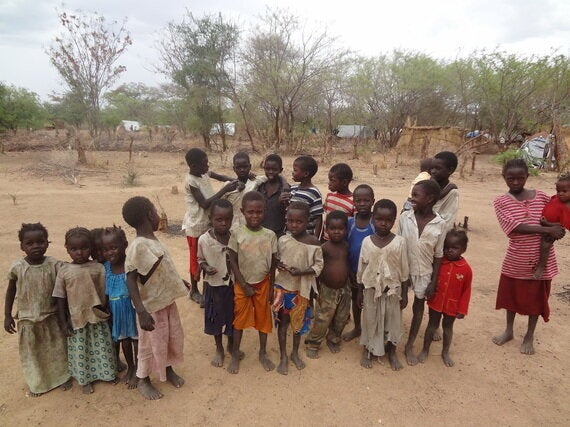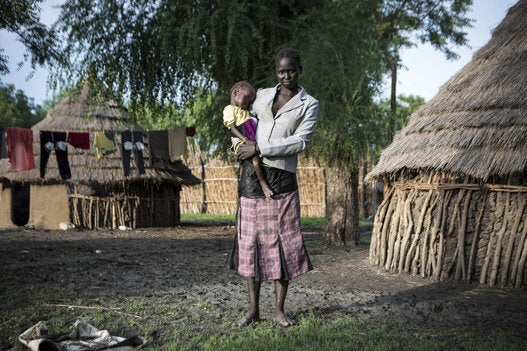 Save The Children South Sudan