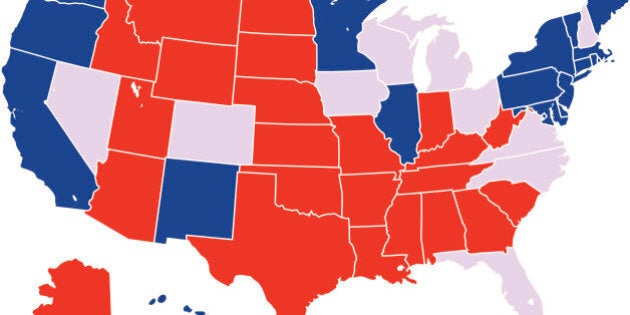 In the lead up to the national conventions, there is much speculation regarding the vice presidential picks for both candidates. It not only concerns who the candidates will announce as their respective running mates, but also, when that announcement is going to occur.
Although the process for vetting vice-presidential picks is considered grueling, and the timing of the announcement is very important to ensuring that media coverage is maximized, the question remains: how much does a vice presidential pick really help win an election?
More recently, in The VP Advantage, political scientists Christopher Devine and Kyle Kopko analyzed state-level election returns from 1884-2012, as well as individual-level survey data from 1952-2008.
Let's say that geography doesn't play as much of a role than conventionally thought. What about demographics? If Trump selects a Latino or a woman as his vice presidential pick, can that help him more broadly? Or, if Clinton selects another woman as a running mate-- how does having two women on the ticket affect her chances of winning?
The jury is still out, however. It would be misleading to simply conclude that vice presidential candidates do not matter at all. The impact a vice presidential pick may have on a ticket extends beyond just the crude calculation of trying to figure out how many more votes they are directly responsible for. The vice presidential pick becomes a central figure to the campaign and helps shape the campaigns narrative and refine the campaigns voice for the media.
Further, certain vice presidential picks can be more helpful than others when it comes to gaining ground support from within its own Party. This is in-line with much of the talk about how Trump can select an establishment candidate that will help him work better with the Party itself.
In other words, having a vice presidential pick that helps unite a Party may not necessarily lead to more votes directly, however, there may be indirect benefits such as access to more fundraising opportunities, new donors, and even additional surrogates to help push media narrative.
As this election cycle seems to defy political convention in many ways, and both candidates have set records for unpopularity. This may be the election where we see the vice presidential pick play a far more significant role in garnering voters.
Follow HuffPost Canada Blogs on Facebook
Popular in the Community