Like many other provincial bodies, The College of Physicians and Surgeons of Ontario (CPSO) are currently reviewing their new Marijuana for Medical Purposes Regulations' Draft for Consultation, which was recently approved to move to the external consultation process. Six provinces have released their new expectations for physicians, including Alberta (which still needs to be finalized), Saskatchewan, Quebec, Nova Scotia, Newfoundland, and PEI.
This draft addresses one of the leading obstacles to access for many patients: the fee associated with the proper paperwork signed by a physician, often costing between $100-400. This has become a type of informal norm across Canada. Since many patients are already living with limited incomes and disabilities, a fee this high is certainly unattainable for many. Although the changed application process is arguably one of the best features of the new MMPR, requiring only a signed "medical document" rather than a lengthy application, the disjuncture between physician's willingness to sign these documents and the costs associated with having these forms filled out continues to be a significant barrier for many patients who want to access the MMPR.
This is tightly linked to the upcoming changes to The Colleges of Physicians and Surgeons of Ontario (CPSO)'s policy on medical cannabis, shuffling along with the rise of clinics and resource centers specializing in cannabis. The labeling of a 'medical document', instead of just calling it a prescription, has led many people to believe that doctors are allowed to charge extra to write them. This means that, technically, patients could be denied access to their medicine because they could not afford to pay between $100-400 out of pocket.
Current media reports have highlighted that doctors can legally demand a fee to fill out this form because it is not an insured service. But really, the difference between the medical document and a prescription is clearly one of semantics. A footnote in the CPSO's draft echoes this arbitrariness: "The new regulations do not use the word "prescription" explicitly, but instead refer to the requirement for a medical document. The language of the new regulations, together with other materials from Health Canada, suggests that this is truly a matter of semantics; the medical document is effectively the same as a prescription and contains similar information" (p.160).
Of all six provincial bodies aside from Ontario to review their policy on medical cannabis, only The College of Physicians and Surgeons of Nova Scotia have clearly taken the position that a medical document is an insured service, which means patients cannot be charged directly for it. Interestingly enough, this is the position the CPSO will tentatively take, stating, "...the draft policy takes the position that the medical document required under the MMPR is equivalent to a prescription... This is consistent with the position taken by the College to date as well as the direction previously received from the Executive Committee. It has been articulated in the College's consultation feedback to Health Canada and reflected in the more recent letters sent out with respect to several proposed marijuana clinics" (p.162).
This indicates some really important information for patients who should be aware of their rights. The approval of this policy would concretely equate medical documents with prescriptions, but they also state that this stance would be in line with their current position on medical documents -- i.e. whether or not they've released their updated policy. This also means that prescriptions, and "activities related to prescriptions" (p.163) are insured services and thus patients cannot be charged for them.
This excerpt also means that many cannabis-focused clinics opening up in Ontario have been informed of the CPSO's stance in writing. This is problematic because we've seen some of these clinics in the news charging, for example, a mandatory $200 "safety and monitoring" fee with the completion of a medical document. When asked if one could opt out of the monitoring portion, the answer was no. No money, no document. Further, since the CPSO clearly considers a medical document to be the same as a prescription, no clinic should be charging for education or counseling (or 'monitoring') because this is a basic service that doctors are ethically obliged to provide to patients.
Consider this scenario: Your physician fills out a prescription for your back pain medication without telling you how and when to take it, the side effects, monitoring assistance and lifestyle modifications unless you pay them $200 out of pocket. Essentially, if they are charging for this service, they are breaking their code of ethics and can be reprimanded by the CPSO. Additionally, it raises the question if doctors are "double dipping" -- charging Ontario Health Insurance Plan (OHIP) for the assessment of your back pain, while also billing you, the patient, directly for the completion of a medical document.
I have kept in touch with one clinic that is not charging patients for medical documents and mandatory education -- The Cannabinoid Medical Clinic (CMClinic) in Toronto -- but you do need a referral to get an appointment. The initial appointment, follow-up, and their "Introductory Cannabinoid Educational Session" are actually free for qualifying patients. Additionally, if patients wanted to "opt-in" to additional services, they could gain access to supplemental cannabinoid education, assistance in choosing a Licensed Producer (LP), assistance in submitting paperwork to an LP, as well as assistance transferring their medical documents from one LP to another. These 'extras' can be purchased individually or as a $200 package but are by no means mandatory.
The key point being that no one would be denied a medical document and the proper education and follow up because they couldn't afford it, and holds patient care, as I see it, to a higher standard which actually treats cannabis as a medication, akin to other more conventional prescriptions, and moves the fight for access and legitimacy forward rather than treating it as some kind of illicit, back alley drug.
Even more recently, another clinic will opened which hopes to provide free services to patients as well. The Canadian Cannabis Clinics opened September 16, 2014 in St. Catharines, Ontario, and will be opening ten more clinics across Canada over the next year.
By paying hundreds of dollars to have doctors fill out medical documents, we are inadvertently reinforcing the stigma surrounding cannabis for medical purposes -- the idea that there is something "illegitimate" about cannabis' therapeutic potential and the patients who use it. Remember that the CPSO has a comprehensive complaints section, particularly if you're being denied access to your medicine because you can't pay for the prescription (or medical document). Check it out here. You can also check out the CPSO's MMPR's Draft for Consultation here, starting at page 159. and also offer your feedback to the CPSO until December 5th, 2014 here.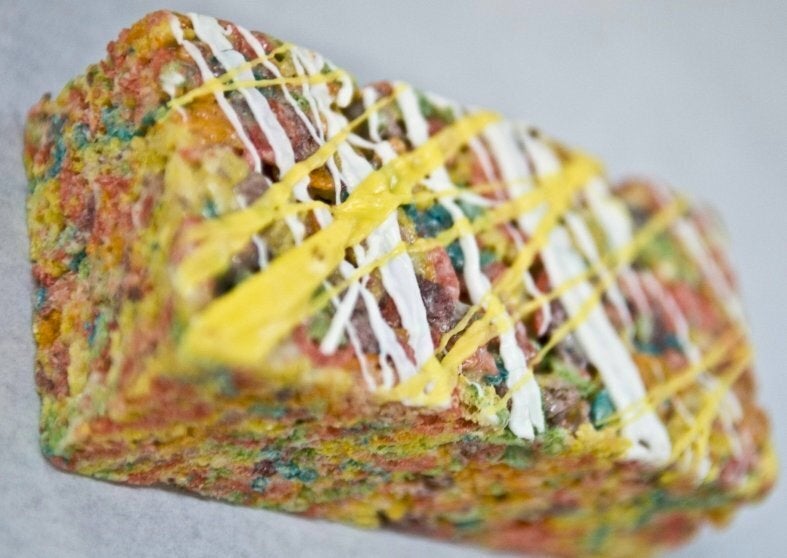 Marijuana Edibles
Popular in the Community