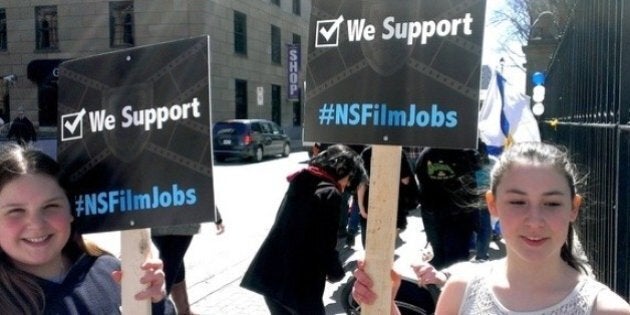 If there was ever a time to educate our children, outside of the classroom, it is now. Our earth is in crisis, the global population is expanding by approximately 80 million people a year, poverty is increasing dramatically, and we don't have enough fresh water for about 20 per cent of the population.
We need to make big changes in the way we live, very soon. We need to teach our children how to be strong, thoughtful, kind, independent and creative thinkers, so that they will be ready to take on the world we give them.
Halifax is currently in the middle of a political uproar, with the provincial government over the funding of the film and creative industries, through tax credits. It is such an important issue, to my husband and I that we decided to take both our daughters out of school for the day, to walk with us in a peaceful rally.
The #NSFilmJobs rally was an eye opening and positive experience for them. During the day we were able to talk about how government works in Canada and why we felt it was so important for us to hold a rally. We certainly wouldn't take our children out of school every day, even for educational purposes, but I feel that a lot of learning can be done outside of the classroom. One of the best ways to teach our children is though documentary film. A well made documentary can often teach a lesson in a more impactful way, through music and imagery. While there are many well-made documentaries in Canada, here are 10 that I would recommend for children of different ages. Make sure you check the ratings on each and watch the preview before showing them to your children. Some topics are very sensitive.
If you watch one documentary with your family, this year; this is the one to watch. Filmmaker Rob Stewart has created an emotional and inspiring film about the conservation of our earth for future generations. The imagery is stunning and it will move you to tears and at the same time give you hope.
Filmmaker Paul Saltzman captures history in the making, during the first-ever integrated high school prom in Mississippi. Children should watch this movie to learn more about the history of segregated schools and racism in the United States.
Filmmakers Jennifer Baichwal and Edward Burtynsky tell stories about our relationship with water from 20 countries around the world. An eye-opening documentary about how we use the water on our planet, and what needs to change in the future so we are sustainable.
This documentary by Proximity Films tells the story of Pianist Thompson Egbo-Egbo, who creates a music program for inner city kids, in the Jane-Finch area of Toronto. This doc teaches children what it means to truly be heard.
A film by Joel Heath and the Community of Sanikiluaq, this documentary will teach children about indigenous communities and how they survive in Northern Canada.
Filmmakers Grant Baldwin and Jen Rustemeyer go dumpster diving in this documentary about our food industry. This film teaches families about the shocking amount of food we waste.
Do your children love comics? This documentary will teach them about the history of Canadian Comic books and heroes.
Jeff Chiba Stearns takes a closer look at his multicultural Japanese Canadian family in this documentary mixing animation and traditional filmmaking. This is a wonderful view into multi-cultural families in Canada.
This emotional documentary about Rehteah Parsons will teach older children about consent in sexual relationships and the effects of bullying on social media.
Some of the best Canadian documentaries are a part of the David Suzuki, Nature of Things episodes. I would recommend watching all of them with your family.
While there are many excellent documentaries produced in Canada, I cannot create a list of must watch documentaries for children, without putting Miss Representation on it. To bring up self-aware children in this age of media, we need to teach them the power of media and how it contributes to self-image and bullying. Made in the USA, this documentary is a must watch, especially for tween and teen girls.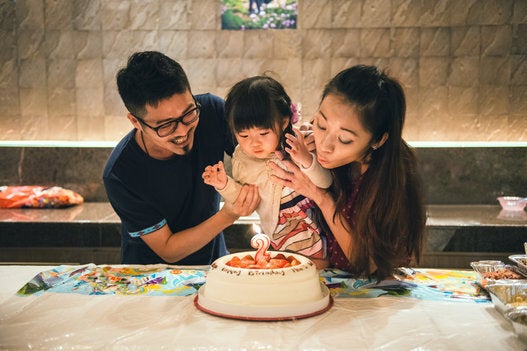 Phrases Your Children Should Hear Every Day