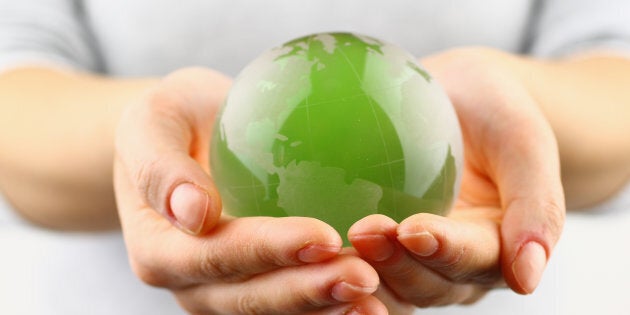 As a sustainability professional in the energy sector, the question in the title above dogged me. It wasn't just a request to prove the business case for corporate social responsibility (CSR). It was also a line in the sand from my colleagues who made it clear that integrating my recommendations into their daily work would occur only after I could demonstrate that CSR was a quantifiable factor toward our company's overall success.
During the next several years of my career, I set out to prove unequivocally that local sourcing, greenhouse gas reductions and partnerships with the not-for-profit sector, among other CSR activities, do in fact translate into improved economic performance. The good news I discovered was an overwhelming amount of evidence to support this correlation.
According to the latest Responsible Investment Association Trend Report (2016), 75 per cent of professional investors consider a company's position on environment, social and governance issues before deciding whether to invest. Nearly the same amount also view sustainability management as a way to mitigate risk in an increasingly disrupted market. This makes sense when you consider in 2004, for example, General Electric (GE) established its Ecomagination brand, which adopted sustainability practices to solve social and environmental challenges. During the 2007-2008 global economic crisis, the Ecomagination brand was GE's only source of growth.
Sustainable investments now dominate the stock market. Globally, nearly $60 trillion is managed by more than 1,300 investment firms who have signed onto the UN Principles for Responsible Investment. In 2006, there were only 100 signatories controlling approximately $6.5 trillion. In Canada, sustainable investment assets surpassed $1 trillion by the opening of 2016. That represents a 49 per cent increase over 2014's assets, which equaled $729 million.
When I joined Cenovus Energy shortly after it split off from Encana, the company was anxious to differentiate itself. I recognized that getting Cenovus onto the Dow Jones Sustainability Index (DJSI) would be a good differentiator and could attract some significant investment to the company. I also saw an opportunity to leverage the effort as an effective way to engage employees and executives across the company to help them better articulate what they were doing as well as suggest opportunities to improve and obtain a higher score. That year, Cenovus was not only recognized for being listed on the DJSI but also celebrated for being the only North American-based oil and gas company on the World Index. I paid close attention to our company's stock price the day the news broke and there was a definite bump. Now, anyone who watches such things will tell you that there are lots of factors influencing that bump so one cannot jump to conclusions but what happened next was the best part.
I received an email from the CEO of Cenovus congratulating me for a major company success. It was a note added to a forwarded email from a major investment bank where the senior manager wrote:
"Congratulations for being recognized on the Dow Jones Sustainability World Index. This is a major achievement and we are fielding a number of calls from our Euro investors who are taking a close look at you."
Who doesn't like being recognized by the boss but more importantly, this email was like a magic key that I used several times to unlock meetings with people that I believed, based on what I learned through the DJSI process, needed extra support to integrate sustainability thinking.
Today, top analysts from investment giants Bloomberg and Goldman Sachs agree that sustainability leaders outperform companies considered laggards. This shouldn't come as a surprise because stock prices have always been influenced more by intangible value than just a company's profit and loss statements. Investors today are more and more drawn to stocks associated with strong corporate citizenship, brand equity and reduced exposure to climate risks and public backlash.
90 per cent of executives already agree that integrating sustainability into their business is important, according to the 2016 MIT Sloan Management Review. However, somewhere there's a disconnect because the same report points out only 25 per cent of companies actually have an actionable sustainability business model that can attract investors.
Crossing the line in the sand with my colleagues became a lot easier once I could demonstrate that CSR does absolutely influence share price. CSR practitioners in publicly traded companies hold enormous power to influence the direction of the business because they attract investors. CSR teams ARE a revenue centre, NOT a cost centre.
Follow HuffPost Canada Blogs on Facebook
Popular in the Community