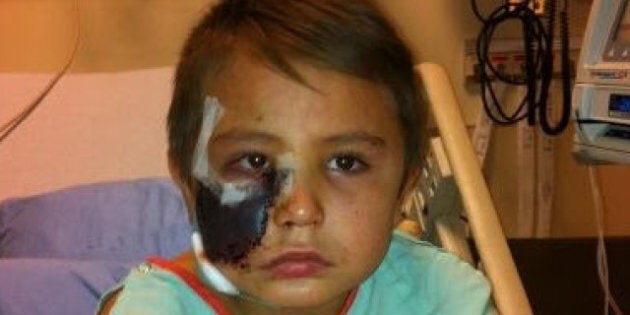 A young Cochrane boy is recovering at the Alberta Children's Hospital after a dog attacked him over the weekend and ripped off part of his face.
"We were able to retrieve the patch of skin and it was sewn back, attached back onto his face. Now we're just praying that it, it takes," she continued.
The dog is now in custody with officials who will determine his fate.
"We want to make sure that the dog is euthanized because it's not the first time that it's attacked. It's attacked a couple other times. It's given the owner stitches in its face and it's attacked a couple other people," Batycki told CTV.
Tyler spoke to the Sun, saying he was "really scared" when the attack happened.