Leave it to ultra-slow motion to reveal the true genius of our furry friends.
We kind of suspected that dogs were brilliant -- in an understated, not-at-all showy kind of way.
And, sure, many of you already know that they have a rather unique drinking style -- all that water seeming to slosh and splash up against our faithful furball's face. In real-time, dogs seem to douse their faces, hoping some of that water creeps down their throats.
But, seen in ultra slow motion, that simple act has an utterly fascinating grace.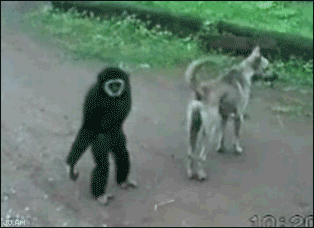 Animals Tricking Each Other
Popular in the Community